'App'solutely updated
Abstract:


There are various business specific mobile applications in the market today that promises to make the frantic lives of white colored high flyer a breeze.


Main Article:
We've shrunk the world to carry it in our pockets. With technological advancements and cutting-edge application foraying into the market, one has no choice but to keep up and stay update. Business today is done with the touch of screen and corporate records are stored in the clouds, almost literally. Staying on the top of the game would require the business personnel to be thoroughly updated and stocked with the latest technology. Buying the latest gadgets and gizmos won't suffice, rather putting them to optimal use with the latest innovation and application will. With time restrictions and jam packed schedules to cope with the only resort is to get and use as much help as possible. Every business professional needs a well stocked phone or a tablet that would double up as a personal assistant and minimize their workload into half. With a slew of swanky mobile application flooding the market with the promise of easing the strenuous lifestyle of business personnel, we take a look at the top five:
EVERNOTE
This app is a virtual scribble pad. Rather than scramming around for a pen and paper, just jot that important thought or the weekend chore schedule on Evernote. Brainchild of innovator Stephan Pachikov, Evernote is a revolutionary mobile application. Launched on June 24, 2008, with 11 million users across the globe this app has gone from strength to strength since its inception. The basis facility of this application is designed around the concept of note making and archiving. The note compatible to this app can be in any format from a formatted text to a full blown webpage, a photograph, a voice memo, a webpage excerpt or even a handwritten 'ink' note.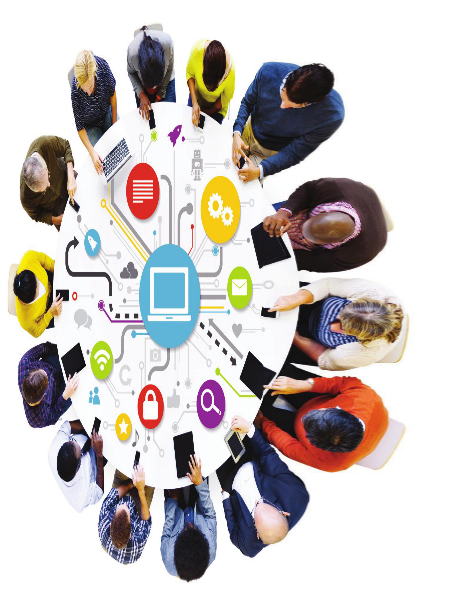 These notes can then be sorted and slotted into folders than can be tagged, annotated, edited, commented on, saved, stored, searched and exported to a different device as part of a notebook. Evernote is compatible and can be used in almost ever device and operating system such as Chrome, android, Microsoft Windows, Blackberry, webOS, iphone OS and OS X along with online synchronization and backup services.
TRELLO
Originally created by Fog Creek Software, Trello is today an independent entity and a company of its own. Being a free application, Trello is a web based project management application. In other word, trello helps to manage projects. It is a fun tool and a task management system. It is highly visual and has online collaborations. Technically it was meant to be an interactive project management solution for groups, but give its popularity and easy accessibility; Trello has now become a highly personal and individualized task management system of choice. The interactive interface is what attracts the users the most. The user gets the flexibility to create their own system according to their priorities and schedule within the app itself. The best part is that, Trello disperses the chaos and organizes your life. It is like scribbling like a white board with a marker. Whether your writing your journal or organizing your chores or managing your appointment – this app helps you to slot and save. It provides the provision to create boards where in you can segregate your work and prioritize according. Asana is a similar application and a stiff competition to Trello. This app is compatible on most of the operating systems and mobile devices.
IFTTT
Short for If 'This Then That', this revolutionary mobile application has been praised by various prominent publications from across the globe like Forbes, The New York Times and the likes. Venturing into the world of iPhone in 2013 and into the Android sphere in April 2014, IFTTT lets the user integrate various other applications such as Facebook, Dropbox, Evernote, Weather etc together through simple conditions. These conditions work under the title called 'recipes'. Though it might get a little tricky in the beginning to understand the intricacies of this app, one you get the hang of it and set your priorities, it is a set-and-forget kind of app. Once you set your feature according to you needs, the app will take care of the rest. From saving your screenshots into the right folder, to picking reminders and emailing the appropriate person automatically, this app can be life saver. Given the chaos of schedules, this app facilitates a two-step, non-thinking action.
SQUARE REGISTER
Launched by the makers of Twitter in 2010, Jack Dorsey and James McKelvey, this apps generates a total of $15 billion in circulation each year. Making shopping a breeze, Square register is a point of sale application and software that aims at replacing traditional credit card terminals and cash registers. This is a fairly recent app that is extremely user friendly and saves the trouble of carrying bulky wallets. The point of sale tools available with this app helps the user to manage or participate in business from anywhere by the means of accepting credit cards using a free card reader.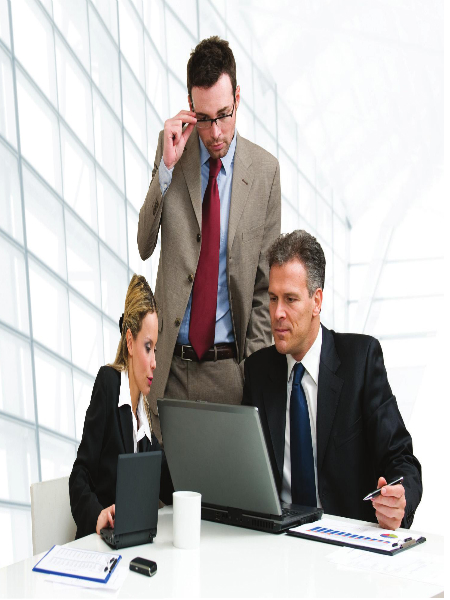 With no hidden cost and merchant account interference, Square Register makes an impressive 2.75% off all the major credit cards. The transaction, once done using this app would take one to two business days to process. If you are planning to use this app on your ipad, then the interface will look exactly like the cash register.
TRIPIT
With more than 5 million faithful users, TripIt is a travelling businessman's best friend. It is must have mobile application for those whose work involves a lot of travelling and tracking. From organizing travel itineraries to saving tickets, this app takes care of all your travel requirements and appointments. If the app is given personal access to your email and folders it would even save and slot your tickets. The travels plans and trip details can be shared through e-mail, Facebook and LinkedIn. This application does the job of travel assistance and that of a personal secretary. TripIt has the facility to organize reservations and bookings from over a whopping 3000 booking online website. The bookings can be for anything from a flight ticket to a concert ticket, a restaurant booking to a cab reservation. Once opened the information will be available offline as well This application will hold information like confirmation numbers, travel timings, address of your lodging, map, restaurant bookings and a host of related information.
BUDDING MANAGERS
OCTOBER 2014 ISSUE
Author:
buddingmanagers
Posted On:
Monday, 27 October, 2014 - 11:16
Leave Your Comment