GREEN EVOLUTION
Abstract:


Santosh Verma quietly ignites huge untapped potential of biodiesel by positioning Indizel as the fuel of the future.


Main Article:
A newly opened fuel station in Lonikand near Pune is attracting huge crowds daily. Apart from regular customers queuing up to fill their tanks with fuel, many curious onlookers are trying figure out the fuel dispensed there. "We sold over 2,000 litres on the very first day," exclaims Santosh Verma, his face lighting up with excitement.
It is natural for the 38-year-old promoter director of My Eco Energy (MEE) to be excited with his new venture - a clean and green initiative. Mr Verma is not selling petrol or diesel at his fuel station. It is Indizel, MEE's branded biodiesel, which has caught the fancy of people in and around Pune. Mumbai-based MEE is perhaps one-of-its-kind biodiesel manufacturer and marketer in India, using feedstock, comprising waste materials, including vegetable oil, nonedible oil, acid oil and animal fat.
Mr Verma seems satisfied after an exciting career, spanning 17 years across six foreign countries. "I started working when I was still studying in Class X," recalls Mr Verma, the son of a Hyderabadbased builder. The first-generation entrepreneur, who honed most of his skills on the job, graduated in science, completed his MBA from Hyderabad's Osmania University and also obtained an executive MBA from IIM Ahmedabad.
Before starting his India venture, Mr Verma had acquired a string of loss-making businesses, mainly in the UK, turned them around and sold for hefty profits. Go Fuels, a UK start-up that manufactures biodiesel, was one such venture. Mr Verma teamed up with Sachin Labde, his childhood friend, in 2011 to acquire Go Fuels, which produces about 50,000 litres of biodiesel per day for blending with diesel in the UK. It is this UK biodiesel start-up that is powering MEE's growth in India with its high-end manufacturing technology and marketing strategies.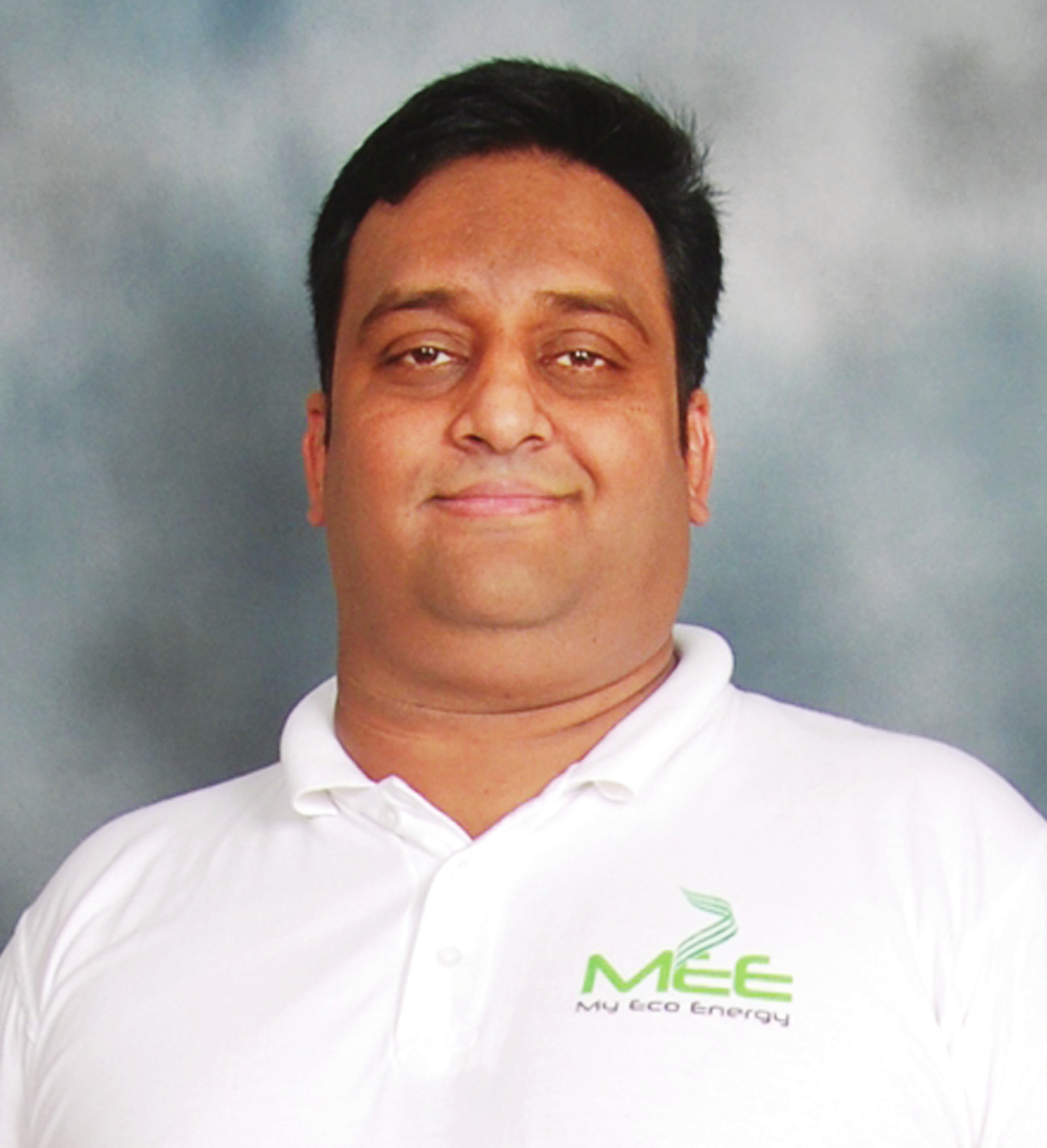 New twists It was a cosy life in the UK as Go Fuels' business stabilised in a few months. Meanwhile, an interesting turn of events brought Mr Verma back to India. "My daughter, who was born in London, was diagnosed with eczema.
My doctor advised me to move to a tropical country, like Spain, for a few days as a line of treatment. But I chose Mumbai where I had spent quite a lot of my childhood days," reveals Mr Verma. With Go Fuels' business running smoothly, Mr Verma was looking to India for a new venture. The childhood friends - Mr Verma, Mr Labde, who had now settled in Pune with his real estate business, and Pune-based architect Rishikesh Kulkarni - got together again. The result was the birth of MEE in 2012. "We were thinking of starting an eco-friendly business. We began with the hydrogen project, a complete hydrogen engine that can run a vehicle," reminisces Mr Verma, with a glint in his eyes.
Sadly, the ambitious plan had to be dropped because it was not economically viable. Besides, it was a huge challenge to get regulatory approval for hydrogen-operated vehicles in the country. "The hydrogen engine is still up and running, lighting up Sachin's (Mr Labde's) garden restaurant in Pune," discloses Mr Verma.
The trio then thought of introducing its biofuel business in India. "Earlier, the biofuel business in India was not economically viable. With the controlled diesel price, it was a challenge to get the right pricing of biodiesel, which is generally costlier than conventional diesel. But things began changing since 2012 with a monthly rise in diesel price," points out the MEE founder.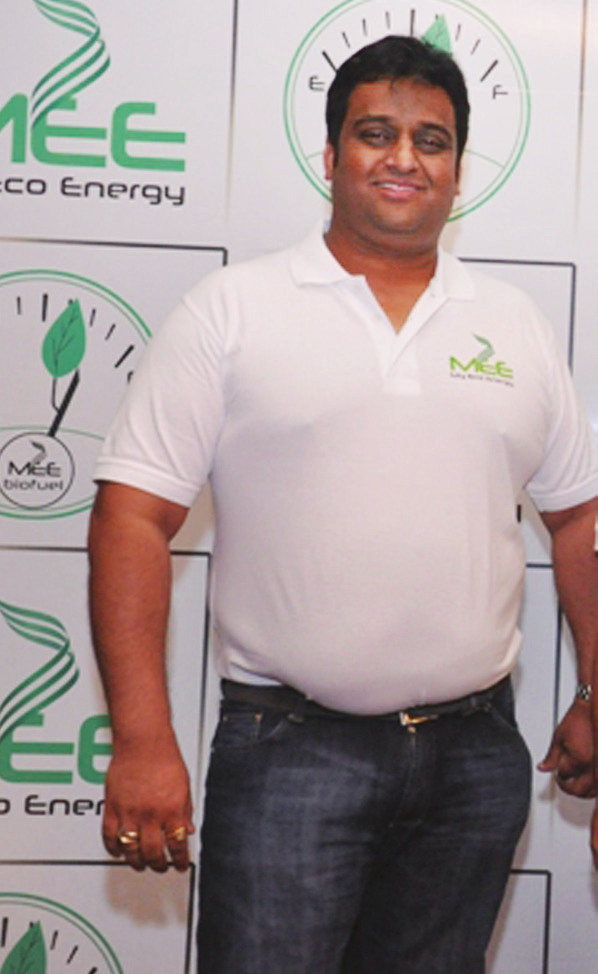 Enthused by the success of Go Fuels, MEE drew up big biodiesel plans for India. But ground realities forced them to redraw their business plan. Biodiesel was up against challenges of availability of sufficient feedstock with consistent quality at regular intervals, its transport cost and its right pricing.
MEE focused on multiple sources of feedstock and contract manufacturing of biodiesel. It tied up with a number of vegetable oil refiners for supply of raw material. It also entered into contract manufacturing agreements with a few entities situated close to its suppliers - vegetable oil refiners - for producing biodiesel according to technology and specifications provided to them. "Indizel is today manufactured at three plants through contract manufacturing. Together, these plans have a capacity to produce 25,00,000 litres per day. But I now need to create that market to run these units at full capacity," adds Mr Verma.
The company is now focusing most of its energy on building a robust market for Indizel. It has built an innovative, multi-tier retail model to popularise its brand and create a strong market for it. At the first level are fuel stations that are similar to any other large fuel outlets, planned along major highways. The next tier consists of fuel outlets that can be operated by anyone who is already running an existing business. These are followed by fuel points and the smaller fuel kiosks that will accommodate a fuel tank and a dispenser as a self-sustained system.
"The retail model is so dynamic that anybody from a small kirana store with a small investment of Rs 2.5 lakh to a big five-star hotel can act as our retailers.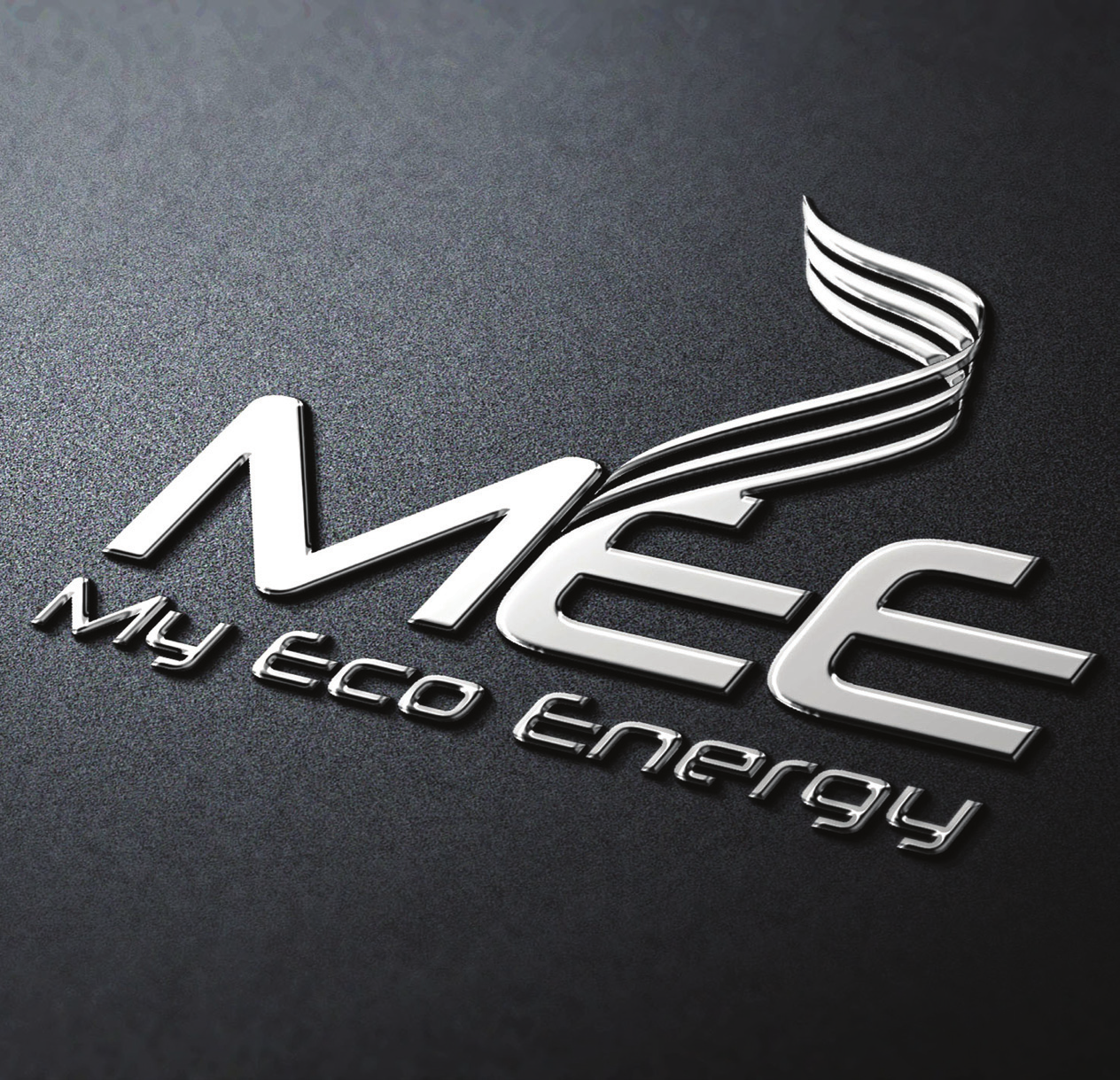 Besides, Indizel is a safe, noexplosive fuel that makes it easier to store it anywhere unlike petrol or diesel," explains the MEE promoter. The company has rolled out its Available on Demand (AoD) scheme, where a bulk consumer will be delivered the fuel at his doorstep by just making a phone call to one of the Indizel outlets.
This results is a lot of savings for customers, stresses Mr Verma.
Right formula Indizel has been positioned as dynamic fuel that can run cars, buses, trucks, trains, bulldozers, ships and other machinery, like electricity generators, industrial boilers and furnaces.
"There is no need to make any modification to an existing diesel engine to use Indizel. Our product is more superior to other biodiesel brands as it allows 100 per cent blending with diesel unlike most brands that permit blending only up to 20 per cent," notes Mr Verma, adding: "With higher lubrication, Indizel reduces use of engine oil and enhances life of an engine."
Biodiesel has a lucrative market in the West, especially in the US and Europe.
"There is no biodiesel industry in India at present and I have already occupied the space here," points out Mr Verma. The country's regulatory regime is slowly moving towards cleaner fuels. The stress currently is on ethanol, another green fuel, for blending with petrol. But ethanol, which can only be used in petrol engines, will require modification of engines for use beyond 20 per cent.
Indizel, with its interchangeability with diesel and dynamic blending qualities, promises to be a better, cleaner and greener fuel of the future for India.
MEE has estimated a total investment of Rs 250 crore for manufacturing, retail supply chain and brandbuilding, of which it has already invested about Rs 80 crore.
The company is readying to open its second fuel outlet in Khalapur along the Pune-Mumbai national highway in September. It is looking at having around 500 fuel stations and about 3,000 smaller retail outlets across Maharashtra in the next two years.
"A biofuel user is a more responsible citizen as he supports local economy and local currency by reducing import of crude oil. Besides, he tries to leave behind a cleaner planet for future generations by cutting down on pollution. MEE's basic philosophy revolves around a commercial venture built on a noble cause," emphasises Mr Verma.
The MEE promoter appears to have found the right formula for sustainable business.
BUDDING MANAGERS
SEPTEMBER 2014 ISSUE
Author:
buddingmanagers
Posted On:
Tuesday, 23 September, 2014 - 11:16
Leave Your Comment