IN THE LAST 30
Abstract:


NEWS OF LAST 30 DAYS.


Main Article:
EXTREME SAFTEY
If Iowa State University's materials scientist Reza Montazami finds his way we could have credit cards that will self-destruct on receiving a signal from their owner upon theft or loss. Montazami's team has al-ready built and tested a degradable antennae which they say will find huge applications in medical and military applications. The technology lies in "tran-sient materials" or "transient electronics" which in-volves materials that are special polymers designed to quickly and completely melt away when a trigger is activated.
WILL THE THORPEDO SINK?
Five time Olympic Champion Ian Thorpe was hospitalised due to a bug infection he picked up in the last of a series of surgeries on his shoulder. If the treatments do not work, Thorpe stands to lose his left arm and may not swim again bringing the curtains down on a career built on grit and ability. Thorpe who has been in and out of rehab for depression and alco-holism has been looking to make a comeback in Rio 2016 games.
ROHAN MURTHY'S SATYA
Rohan Murthy, son of Infosys's co-founder and chairman N R Narayana Murthy along with two of his colleagues at Harvard has developed an algorithm that allows spectrum owners to sell or sub-lease un-used or under-utilized spectrum in a seamless way, ensuring there is no interference to the owner's own operation. The algorithm named 'Satya' enables one to bid optimally. Satya will help create a secondary market for spectrum and also raise more revenue for spectrum owners through sub-letting.
WOMEN CAN GET CARS FOR LESS
Banks are finding newer ways to entice their fe-male audience with cheaper auto loans. India's first women's bank, Bharatiya Mahila Bank is tying up with Tata Motors to offer its customers cheaper auto loans across Tata's car segments. Axis Bank also put forth the finding that there is improvement in the credit risk when women consumers come on board. With nearly one-fifth of the bank's customer base be-ing women, special rates and zero processing fee are being offered to woo women car buyers.
FB-LIKE SCIENCE NETWORK GETS INVESTOR NOD
A few graduates from Pune have created what could be the first social network for science and math enthusiasts, an idea that has found an investor in Nex-us Venture Partners. Named Function Space, it con-nects students class 9 and above to network and learn math and science. Function Space brings together students, professors, researchers from Ivy League campuses and tech wizards from companies such as Google, Microsoft, GE and Raytheon.
UKRAINE TURMOIL HITS RUSSIAN ECONOMY
Russian markets have been rattled by its tensions with neighbouring Ukraine, since Russia annexed the Black Sea region of Crimea last month. The main stock index tanked 10 percent in March, wiping out billions in market capitalization. According to Rus-sian Economy Minister Alexei Ulyukayev, the econo-my expanded just 0.8 percent in the first quarter from a year earlier defeating a prediction of 2.5 percent.
MOVE OVER SELFIE, HERE'S DRONIE
Dronies seem to be the next big thing for selfie addicts. Dronies are videos taken by a drone flying above, remote controlled by the owner. Dronies pro-vide for a better view of the environs one takes the shot/video in. This is the newest toy for the selfie crazy.
YAMAHA ELECTRIC
Yamaha will put out on the road in the near fu-ture two models of electric bikes – the PES1 and the PED1. The former weighs under 220 pounds while the latter just 180. The PED1 is an off-roader and will fit in the back of an SUV. While speed/torque may not be fascinating, these bikes are expected to expand the scope of electric vehicles in the off-road segment. According to the company, the bikes offer the oper-ability expected by existing motorcycle fans while delivering a new riding experience.
CADBURY RENAMED
Iconic name Cadbury will now be replaced with a name that means world of deliciousness – Mondelez. Cadbury India will henceforth be known as Mondelez India Foods Ltd. Cadbury India Ltd. is a subsidiary of Mondelex International Inc. The move however will not affect the marketing labels of its brands Cadbury Dairy Milk, 5 Star, Gems, Bournville, Perk, Celebra-tions, Choclairs, Halls, Bournvita, Tang and Oreo.
COAST FOR IOS
iOS fans have something new to cheer about – Coast, the latest and modern web browser for iPhones and iPads. Coast has a simplified interface, a com-bined search and address bar, big icon buttons for bookmarks (like app icons) and suggestions in large typo as you type.
It is relatively easy to operate. A swipe can take you back and forth in the same in the same site. The only issue being that in iOS you can-not change your default browser and any link clicked will open in Safari.
GOOGLE MINUS
Vic Gundotra, the man who oversaw the launch of Google+ is leaving after eight years at Google and three years after Google+. While Gundotra did not say why or where he was going, his exit is the latest change to Google's senior leadership. David Besbris, vice-president of engineering in the Google+ divi-sion, has been picked to replace Gundotra effective immediately.
NEW ON ROAD: MERCEDES GL63 AMG
Meet the astounding Mercedes GL63 AMG, a full-size, seven-passenger crossover with a 550-horse-power twin-turbo V8 engine under its hood. Fitted with the finest luxury accessories and cutting-edge safety gear, the bulky GL63 can brake to a halt way better at 104 feet from 60mph compared to its near-est competitor Range Rover Supercharged's 118 feet. Costs Rs. 1.66 Cr ex-showroom Mumbai.
APPLE'S SURPRISE STOCK SPLIT
Apple shocked Wall Street by announcing a 7-to-1 stock split raising the prospect of becoming more af-fordable for the average investor. The post-split stock would trade for about $81 a share. This move will make Apple's stock its most affordable product!
CHINESE OVERTAKE RUSSIANS IN MANHATTAN
Chinese count the largest among foreign nation-als to buy apartments according to an estimation by real estate agents in Manhattan. The Ukraine unrest and imposition of sanctions by the US against Russia seem to be what has triggered off Russians backped-alling on new purchases.
NAILING IT BY PINNING
Retail chains across US like Target, Nordstrom and other big chains are taking to Pinterest in a big way. They are trying to attract their smartphone-toting customers who enjoy opining on and pinning photos on Pinterest. While Target is planning an ex-clusive party-planning collection with top Pinterest users, coffee chain Caribou created a coffee blend inspired by its fans on Pinterest.
ON THE STANDS: MICROMAX DOODLE 3
Micromax has launched the third iteration of its Canvas Doodle phablet. It sports a 6-inch FWVGA (480 x 854p) display, making it the biggest Micro-max phone. It is powered by a 1.3GHz dual-core Me-diaTek MT6572 processor and 512MB RAM, has a 4GB internal storage, with support for microSD cards of up to 32GB. Runs Android 4.2.2 Jelly Bean, costs Rs. 8,500/-
TECHIES MAKE A BEELINE FOR STARTUP VILLAGE
Startup Village, the Kochi-based, mobile-internet technology business incubator, has received a record 527 applications in just a month from young entre-preneurs.
The incubation centre, which recently completed two years of its existence, received 527 applications from would-be entrepreneurs in March, almost dou-ble the figure of 286 applications in February.
The total number of applications received by Startup Village, which currently supports 600 start-ups, touched 2,269 as of March. Startup Village Chairman Sanjay Vijayakumar has noted that increas-ing interest in the incubation centre shows that young people are now more willing to take risks and chase their dreams.
GRAIN STORAGE CAPACITY SHORT BY 35 MT
About 40 per cent of the government's foodgrain is stored in an "unprofessional" way due to acute short-age of storage capacity to the tune of 35 MISCEL-LANEOUS mt, a joint study by ASSOCHAM and Yes Bank has noted. The study adds that currently 70 per cent of the country's total warehousing capacity of 112 mt is owned by the government.
An additional 35 mt of storage capacity is re-quired in the 12th Five-Year Plan period (2012-17), the study notes. The industry chamber adds that inad-equate storage capacity and inefficient logistics lead to wastage of around 30 per cent of total foodgrain harvest.
IPO MOP-UP SLIPS TO Rs 1,205 CR IN FY14
India Inc managed to raise a meagre Rs 1,205 crore through initial public offers (IPOs) in the finan-cial year ended March 2014. This figure compares poorly with Rs 6,289 crore mopped up through nine IPOs in 2012-13, according to a report by Prime Da-tabase.
However, the IPO market is expected to see a re-vival in 2004-15 on revival in demand. There is a lot of pent-up demand as far as issues are concerned with numerous companies in dire need of equity infusion, reveals Prime Database Managing Director Prithvi Haldea.
INDIA TOPS APAC LIST OF UNCERTAIN TAX REGIMES
India, China and Indonesia recently topped the list of nations in the Asia-Pacific (APAC) region in terms of worst predictability of tax laws. According to a survey conducted by Deloitte India, about 75 percent of respondents in the Asia- Pacific Tax Complexity Survey of 800 tax executives across 20 countries said that predictability of tax laws was either poor or non-existent in China, India and Indonesia. India is seen as changing its tax positions too rapidly compared to others in the region, the participants opined. Most re-spondents added that tax laws in the three countries had turned more complicated since 2010.
FUND HOUSES TOLD TO MAKE MORE DISCLOSURES
Mutual fund (MF) houses will now require to make monthly disclosures about assets managed by them as well as explain the rationale behind exercis-ing their voting rights in companies as a part of stron-ger SEBI norms.
Fund houses will have to disclose details with re-spect to assets under management (AUM) from dif-ferent categories of schemes, AUM from places be-yond top- 15 cities, contribution of sponsor and its associates in AUM, contribution from different types of investors, like retail, and corporate,
State-wise contribution and AUM from sponsor and non- spon-sor group distributors.
MAHARASHTRA BEATS GUJARAT IN INVESTMENTS
Maharashtra has emerged as the number one in-vestment destination in the country, replacing Guja-rat, according to an ASSOCHAM report.
The report reveals that Maharashtra attracted cu-mulative investment proposals of Rs 14,73,466 crore as of December 2013 while Gujarat drew proposals worth Rs 13,98,347 crore.
The report notes that the primary reason for Ma-harashtra to overtake Gujarat is the State's focus on development of industrial centres in tier-II and -III cities, making it the preferred choice of investments for Indian and global service sector industries.
SOON, ALL EMPLOYERS CAN PAY PF DUES ONLINE
Employers in the organised sector maintaining ac-counts in banks other than State Bank of India (SBI) will soon be able to pay provident fund (PF) dues on-line to the Employees' Provident Fund Organisation (EPFO).
Currently, employers who have their bank ac-counts with SBI can pay PF dues to the EPFO online. Other employers who do not have bank account with SBI are not able to do so. A facility is being devel-oped so that they can make electronic payment of their dues online in about six month.
TCS, MITSUBISHI FROM Rs 3,600-CR IT JV
Tata Consultancy Services (TCS) will merge its two units in Japan - Nippon TCS Solution Center and TCS Japan - with Mitsubishi Corp's IT subsidiary, IT Frontier Corp, to create a joint venture company.
The new entity, TCS Japan, will have annual revenue of $600 million (about Rs 3,600 crore) and a headcount of 2,400. TCS will invest about $50 million (Rs 300 crore) to acquire a 51 per cent stake in TCS Japan, with Mitsubishi owning the rest. The joint venture will help TCS build scale and acquire new clients in Japan, the world's secondlargest market for software services.
BUFFETT'S LUBRIZOL TO SET UP PLANT IN DAHEJ
Lubrizol Corporation, a fully-owned subsidiary of Warren Buffett's Berkshire Hathaway, plans to set up a thermoplastic compound plant in Dahej, Gujarat, with an initial investment of Rs 300 crore. The plant, which will be operational in the first quarter of 2015, will make TempRite chlorinated polyvinyle chloride (CPVC) compounds. The facility, which will have an annual capacity of around 55,000 tonnes, will supply CPVC compounds to its two licence-holders in India- Astral Poly Technik and Ashirwad Pipes - to manu-facture CPVC pipes.
This is Mr Buffett's first investment in India.
WALMART PLANS 50 NEW BEST PRICE STORES
Walmart India, the wholly-owned subsidiary of Bentonville, US-based Wal-Mart Stores, will be opening 50 cash-andcarry outlets - Best Price Mod-ern Wholesale Stores - over the next five years. The company currently operates 20 cash-and-carry stores in eight States across the country.
It is also planning to launch a B2B e-commerce platform for members of its cash-and-carry venture.
Walmart India has said that it will continue to in-vest in its supply chain infrastructure and supplier development.
RUCHI SOYA TO ENTER READY-TO-COOK SEGMENT
Ruchi Soya Industries is planning to enter the branded, ready-to-cook food segment. The Rs 30,000-crore company has edible oil brand Ruchi and soya food brand Nutrela in its portfolio.
Having just launched Nutrela Instant, high-protein soya granules, the company is now in the process of foraying into ready-to-cook breakfast and select In-dian snack segments, including upma and poha. The entry forms an important part of Ruchi Soya's new journey from an edible oil player towards becoming a branded fast-moving consumer goods company.
POOR TALENT COSTS INDIA INC Rs 2,330 CR
Poor talent management is resulting in businesses wasting about Rs 2,330 crore on recruitment costs, according to a joint survey by LinkedIn and PwC. The study reveals that inability of people to upgrade for new skills or switch industries will cost as much as $150 billion (around Rs 9,00,000 crore) globally, and in India, it is about Rs 53,300 crore. The study has found a strong correlation between adaptability of talent in a particular country and performance of its companies. If India was better at matching talent with right opportunities, it could unlock about Rs 50,800 crore in increased productivity.
STAR, ZEE ARMS END DISTRIBUTION VENTURE
Star Den Media Services and Zee Turner have decided to discontinue their three-year distribution venture, MediaPro. The decision follows the Tele-com Regulatory Authority of India's (TRAI) move to bar aggregators from bundling channels of different broadcasters. The new norms specify that only broad-casters can enter into contracts and interconnection agreements with cable and directto-home platform operators.
The TRAI had reasoned that the three aggregators command almost 60 per cent of the total pay TV mar-ket, giving them unfair bargaining power. Both Star Den and Zee Turner will be setting up independent affiliate sales team for their respective channels.
AMBUJA DRAWS UP Rs 802- CR CAPEX PLAN
Ambuja Cement, a part of the Holcim Group, plans to invest Rs 802 crore this year in various on-going projects. The company, which has 27.25 mtpa capacity, is setting up three greenfield plants of 1.5 mtpa capacity each in Rajasthan, Madhya Pradesh and Uttar Pradesh. It is also adding clinker capacity in West Bengal and Rajasthan by 0.8 mtpa each. The company has proposed to fund the entire capital ex-penditure (capex) through internal accruals. Ambuja Cement notes that the cement industry is set for an upturn.
COGNIZANT TECHNOLOGY TO BUY US' ITASS
Cognizant Technology Solutions Corporation has bought USbased digital video software company Itaas for an undisclosed amount. The acquisition is a part of Cognizant's push to enter the cable industry and tap business from companies such as Comcast and Time Warner Cable.
Itaas is Teaneck, New Jersey-based Cognizant's third notable acquisition in the past two years. In 2012, it had acquired six of Hamburgbased C1 Group of companies. Last October, it bought France-based Equinox Consulting to strengthen its foothold in Eu-rope and reduce its reliance on North America, its biggest market.
DIAGEO MAKES NEW OPEN OFFER FOR USL
A year after Diageo's open offer to acquire 26 percent in United Spirits (USL) failed, the company re-cently announced another offer for over Rs 11,448.9 crore. The earlier open offer had failed as the offer price of Rs 1,440 was less than the then prevailing share price of Rs 1,762, which continued to rise there-after. Diageo's new tender offer to public sharehold-ers at Rs 3,030 a share seeks to acquire 26 percent or 3,77,85,214 shares in USL. The offer, which will be open between June 11 and 24, will take Diageo's holding in USL to 54.78 percent.
NISSAN OVERTAKES MARUTI IN CAR EXPORTS
Maruti Suzuki lost the second slot in the lucrative car exports market to Nissan Motors India last year as it grappled with intensified competition in overseas markets. Nissan India increased its export numbers by shipping 18 per cent additional cars in the last fi-nancial year to take its tally to 1.16 lakh units. Maruti Suzuki lost 16 per cent in overseas sales to end 2013-14 at 1.01 lakh cars sent out of India.
A decade earlier, the country's largest car-maker had ceded the first slot to South Korean Hyundai Mo-tors, which shipped out 2.33 lakh cars in FY14.
CANON INDIA EYES SECURITY CAMERA MARKET
Digital imaging company Canon India is planning to get into the network security camera market. The company's new foray coincides with the trend of reg-ular compact cameras losing ground to smartphones equipped with mega-pixel cameras. The Indian sub-sidiary of Japan's Canon had earlier made forays into photo album, cinematography and medical imaging segments to offset lower revenue from compact cam-eras.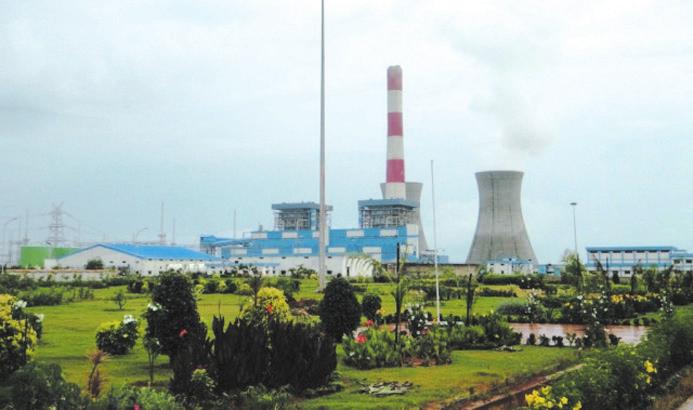 .
Canon, which has a market share of about 24 percent in the domestic inkjet market, is aiming to increase it to 30 per cent this year on the back of its new launches.
JSW STARTS SECOND STEEL MILL IN KARNATAKA
JSW Steel recently commissioned the first phase of 2.3 mtpa Cold Rolling Mill-2 (CRM-2) in Torana-gallu, Karnataka.
The company has invested Rs 4,500 crore to set up the plant in technical collaboration with Japan's JFE Steel. The company's CRM-1 is already operational since eight years and manufactures special steel for body parts in passenger cars. With this, the company aims to capture a sizeable portion of autograde steel market in India.
NMDC HITS RECORD ORE OUTPUT, SALES IN FY14
Production and sales of NMDC touched a record high of over 30 mt in 2013-14. Buoyed by a higher demand from domestic steel-makers, NMDC record-ed an 11.31 per cent rise in iron ore production at 30.1 mt in FY14 as against 27.04 mt in FY13. The coun-try's largest iron ore miner registered a 16.22 percent growth in ore sales to 30.8 mt as against 26.5 mt in the period under review. The company attributed the rise in production to better evacuation system that it had put in place.
CIL MISSES FY14 OUTPUT, SUPPLY TARGETS
Coal India (CIL) has missed both its production and sales targets by about 20 mt each in FY14. The world's largest coal miner has blamed environmental issues, inclement weather and transportation prob-lems for the shortfall in targets. The State-owned company's output in the previous financial year roseby 2.3% to 462 mt, missing its aim of 482 mt. Sup-plies too expanded marginally by 1.4% to 471.5 mt while the projection was 492 mt.
The supply target was missed mainly due to States not lifting their contracted quantities as well as con-straints in liquidating available stocks.
OVL TO SELL EQUITY IN VIETNAM BLOCK
ONGC Videsh (OVL) is in talks with PetroVi-etnam to offload a part of its stake in Block 128 in the disputed South China Sea. The overseas arm of government-controlled Oil and Natural Gas Corpora-tion (ONGC) had got a two-year extension, ending in June 2014, for the block, which it had earlier planned to exit. The extension came after Vietnam offered additional data which could help the block become commercially viable. OVL would retain the major-ity 51 per cent stake in the block, which the Chinese have claimed is in its territorial waters.
NTPC, COAL INDIA BURY THE HATCHET
NTPC has settled the dues of two Coal India (CIL) subsidiaries - Eastern Coalfields and Bharat Coking Coal. The settlement brings to a close a protracted tussle between NTPC and CIL over quality of fuel that the Staterun miner was providing.
Executives from NTPC and CIL agreed on the quantum of the dues - about Rs 3,000 crore - and NTPC paid about Rs 1,000 crore to CIL's subsidiar-ies. An independent entity will now take samples of coal being dispatched by CIL and ascertain its heat content. The arrangement is acceptable to both CIL and NTPC.
HOUSEHOLDS OWN 60% OF BANK DEPOSITS
An RBI study on the composition and ownership pattern of deposits with scheduled commercial banks reveals that the household sector continues to domi-nate deposits.
As of March 2013, the sector owned a shade under 60 per cent of the Rs 71,46,600 crore of deposits in the country's banks. The government owned a little under 14 percent, non-financial cor-porate sector 12.4 per cent, the financial sector 10 per cent and the foreign sector 4 percent of the total deposits, the study reveals. Within households, in-dividuals (including Hindu Undivided Families) ac-counted for the largest share of about 80 percent.
BOI TO FUND AIR INDIA'S AIRCAFT ACQUISITION
Bank of India (BoI) has become the first Indian bank to extend a bridge loan of $200 million (around Rs 1,200 crore) to Air India to finance purchase of two Boeing 787 Dreamliner aircraft. Confirming the development, a senior Air India executive revealed that the London branch of the bank had come forward to extend funds to acquire the Narendra Kothari, the former CEO of SAIL's Burnpur plant, recently took over as the new chairman and managing director of NMDC. Aniruddh Kumar, the former executive direc-tor of HAL's Koraput division, has assumed charge as director (rail and metro) and member of the Board of BEML. Boeing 787 aircraft. The funds raised from BoI will be used to acquire the 13th and 14th Boring 787 aircraft which the airline is to take delivery of. Air India will go in for a sale-and-lease-back mecha-nism to acquire the aircraft.
INDIAN RAILWAYS CROSSES FY14 FREIGHT TARGET
The Indian Railways carried 1.053 billion tonnes of cargo in 2013-14, up 4.3 per cent against the traf-fic moved in 2012-13. With this, the railways has crossed the upward revised target to move 1.052 bil-lion tonnes of freight set in the interim Budget.
The sharpest incremental growth was seen in non-tradi-tional commodities, such as cement, and other com-modities, like onion, sugar and de-oiled cakes.
The growth in freight traffic was also supported by commodities, such as coal, petroleum products, steel and fertiliser. Higher loading by railways is good news as it indicates a revival in economic activity.
CREDIT CARD BASE UP BUY 4% IN 2013-14
Credit card base in the country grew by 4 per cent in FY14 to 2.03 crore, according to the Worldline In-dia Card Payment Report 2014.
Private sector banks had a larger share of the pie with 54 per cent of cards issued by them. Public sec-tor and foreign banks accounted for 20 and 26 percent of the total cards issued last year.
HDFC Bank with 51 lakh cards topped the list with a 27 per cent share, followed by ICICI Bank with 31 lakh cards and 17 per cent and SBI with 28 lakh cards and 15 per cent market share.
RELEIF FOR HOME LOAN BORROWERS
An RBI working group has suggested that banks must effect any change in floating rate loans only at the agreed-upon reset date.
This is aimed at ushering in transparent and appro-priate pricing of credit. The group has suggested that floating rate loan agreements can have interest rates reset monthly, quarterly or half-yearly.
Once loans are reset on the date agreed upon, the customer will know upfront when the rates are due for change, thereby improving transparency. With the new system, any change in base rate will not result in an immediate change in floating rate on existing loans.
PRIVATE INSURERS LEAD IN HEALTH COVER
Private insurers have outperformed public insur-ance companies in the country by covering about 65 per cent of the population, according to a study by industry body ASSOCHAM.
However, public insurance companies account for maximum share of over 61 per cent of premium arising out of health insurance. Direct business is the major contributor in terms of premium collection with about 37 per cent share, followed by individual agents (31.6 per cent) and brokers (21.4 per cent). Private voluntary health insurance will continue to grow in terms of covering a large section of the popu-lation, the study adds.
BUDDING MANAGERS

MAY 2014 ISSUE
Author:
buddingmanagers
Posted On:
Thursday, 12 June, 2014 - 13:58
Leave Your Comment