IN THE LAST 30
Abstract:


NEWS OF LAST 30 DAYS!!!


Main Article:
ICRA sees 40% of CDR loans sinking
Credit rating agency ICRA has opined that 35 to 40 per cent of the Rs 2.5-lakh crore worth of loans being recast by the Corporate Debt Restructuring (CDR) Cell may fail. The rating agency cites absence of any improvement in the operating environment and expected softening of interest rates not happening as some of the reasons for the failure of recast loans.
ICRA has observed that resolution of issues in power, infrastructure, iron and steel and construction sectors, which together account for half the CDR cases, may improve the chances of an exit from CDR.
Mangalyaan enters Mars' orbit, India in elite club
India last month created space history by successfully placing its low-cost Mars spacecraft in orbit around the red planet. Watched by Prime Minister Narendra Modi, ISRO scientists successfully slowed down the speed of Mars Orbiter Mission (MOM) spacecraft Mangalyaan for it to slip into a smooth orbit around the Mars after almost a year-long voyage. With the success of Mangalyaan, India has become the first country to go to Mars in the very first attempt.
European, American and Russian probes have managed to orbit or land on the planet but after several attempts. The mission aims to study Mars' surface and mineral composition and scan its atmosphere for methane, a chemical strongly tied to life on earth.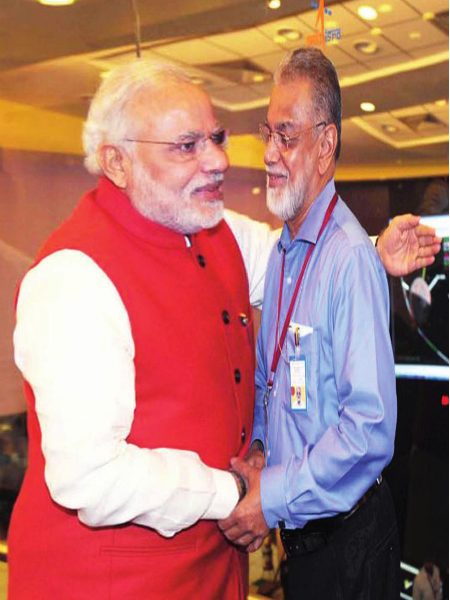 Guarantor too can be named wilful defaulter
The RBI has said that if a guarantor refuses to pay lenders despite having sufficient means to pay the dues, banks can declare such a guarantor as a wilful defaulter. The RBI has also said that bankers need not knock on the doors of guarantors after having exhausted all remedies against the principal debtor. The rules are from prospective effect.
Syndicate Bank to open 50 MSME branches
Syndicate Bank plans to open 50 mid-corporate branches with specialised officers exclusively to cater to micro, small and medium enterprises (MSMEs) by this financial year-end. The Manipal, Karnataka headquartered bank's midcorporate branches can lend up to Rs 100 crore and beyond under direct monitoring of field general manager and executive director. Such branches will have officers specialised in credit disbursement to facilitate speedy lending.
They will act as one-point solution to small corporate entities. The bank, which is clocking an average annual growth of 35 per cent in MSME lending, is targeting the same growth this year too.
PSBs will need Rs 2.2 lakh cr by FY19
Moody's has said that the 11 public sector banks (PSBs) rated by it will need to raise up to Rs 2.2 lakh crore in external capital to meet Basel-III norms by March 2019. This assessment is based on an assumption of a moderate recovery in economic growth and a gradual decline in new non-performing asset formation from the currently elevated levels.
According to this, the PSBs will have to mop up between Rs 1.5 lakh crore and Rs 2.2 lakh crore as tier-I capital by FY19, notes the Global rating agency.
These PSBs represent 62 per cent of net loans in the Indian banking system.
Andhra Bank unveils tech-based facilities
Andhra Bank has firmed up plans to open 450 new branches across the country during this financial year.
The bank, now a lead bank leveraged technology to expand its facilities. The State-owned lender, a pioneer in credit cards, has opened customer service kiosks near its branches.
Apart from the ATMs, these kiosks will house self-cash depositing machines and pass book printing machines to make all basic banking services available to customers round the clock. Besides, these kiosks have trained personnel who will guide customers.
Supreme Court scraps 214 of 218 coal blocks
The Supreme Court last month quashed allocation of 214 out of 218 coal blocks which were allotted to various companies since 1993. The apex court saved only four blocks - one each belonging to NTPC and SAIL and two allocated to Reliance Power's ultra mega power projects - from being cancelled.
The court granted six months breathing time to mining companies to wind up their operations in the coal blocks and allowed the Centre to take over operation of 42 cancelled blocks which are functional.
The order will pave the way for the Centre to put the remaining 172 blocks for auction. The verdict will have an adverse impact on the power sector and banks and affect investors' sentiment.
S&P upgrades India rating outlook to stable
Standard & Poor's (S&P) has lifted India's rating outlook to stable from negative. The rating acknowledges efforts by the government to maintain fiscal discipline while reviving the economy and drumming up investment.
The agency affirmed the BBB long-term and A-3 short-term unsolicited sovereign credit ratings on India. Its peers Moody's and Fitch have already raised their outlook to positive. The positive rating will improve investors' confidence and improve companies' access to international funds.
Following the rating, the Finance Ministry announced a Rs 8,000-crore cut in overall market borrowing, indicating its commitment to fiscal consolidation.
Madhya Pradesh grows fastest in 2013-14
Madhya Pradesh outpaced all the major States to top the economic growth charts with a scorching 11 per cent growth in 2013-14. Incidentally, it was the same year when India recorded its second successive year of sub-5 per cent growth in GDP. The highlight of the high growth in the central Indian State is despite its industrial growth slipping to a new low during the year under review.
Led by largely an agricultural boost and expansion by the services sector, Madhya Pradesh dislodged Bihar from the top position. Bihar was pushed to the third spot by Uttarakhand.
BSE gets SEBI, CCI nod for USE merger
The SEBI and the CCI India have approved the merger of the United Stock Exchange of India (USE) with the BSE, making it the first merger of two exchanges in the country. For the merger to go ahead, however, the exchanges will have to secure approval from the Bombay High Court as well where the proposal is pending. The merger of the struggling currency bourse USE will see BSE adding 27 State-run banks and some private and foreign lenders as its shareholders. The move will boost BSE's own currency trading business.
Former BSE ED Mayya passes away
M R Mayya, 83, a doyen of the Indian capital market and former executive director of the BSE, passed away in a hospital last month. Mr Mayya had served the BSE during its most tumultuous phase from 1983 to 1993 and had been associated with various capital market reforms and institutions in various capacities. During his term at BSE's helm, he took on the highly undisciplined broking community at a time when there was no regulator, such as the SEBI, to tackle such situations.
India signs nuclear deal with Australia
India recently inked a bilateral civil nuclear agreement with Australia, enabling the country to secure uranium from Australia to meet its energy requirements. The deal was announced by visiting Australian Prime Minister Tony Abbott after talks with Prime Minister Narendra Modi last month.
Talks had been under way since Australia lifted a longstanding ban on selling uranium to power-starved India in 2012. India operates 20 nuclear reactors with a capacity of 4,780 mw.
The government is planning to increase the nuclear capacity to 63,000 mw by 2032.
DoT sets deadline for BSNL-MTNL merger
The Department of Telecom (DoT) has fixed June 2015 as deadline for merging Bharat Sanchar Nigam (BSNL) and Maha nagar Telephone Nigam (MTBL). The proposal has been hanging fire for three years in the face of vehement opposition by employees of the two State-owned companies. However, the DoT has instructed the human resource managers at the two telecom PSUs to engage with employees and find a solution to their concerns.
The HR departments have been asked to submit a report by January next year, which will be followed by consultations with various employees' unions in March.
LVB hires EY to turn into new-age bank
Lakshmi Vilas Bank (LVB) has strengthened its top management and signed on a consultant, EY (formerly Ernst & Young), to evolve as a new-age bank. The measures are aimed at shedding its old-generation image.
The 88-year-old bank has inducted professionals from various public and private sector banks at the top management level. With focus on fine-tuning its facilities to attract the youth, the bank is strengthening its technology-enabled products, such as internet and mobile banking.
ICICI's card-less cash withdrawal at ATMs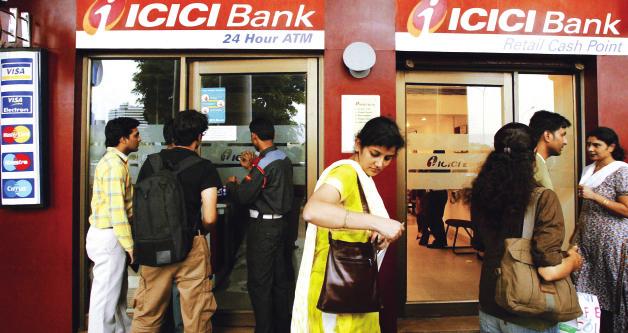 ICICI Bank recently announced its card-less cash withdrawal service that allows its customers to transfer money from their account to anyone in India with a mobile number. The recipient can withdraw money round the clock without using a debit card from over 10,000 ATMs of ICICI Bank across the country. The sender - an ICICI Bank customer - first needs to register the recipient's name, mobile number and address.
The sender will get a four-digit verification code while the recipient a 6-digit reference code over SMS. The recipient can withdraw cash from almost all ICICI Bank ATMs by entering his reference code and other details.
Nod for CIL, ONGC, NHPC share sale
The Union government has three PSUs - ONGC, CIL and NHPC - giving its disinvestment programme a big push. At the current market price, the government can mobilise around Rs 43,000 crore, close to this year's disinvestment target of Rs 43,425 crore. The government is set to offload about 11.36 per cent of its holding in NHPC, 10 per cent in CIL and 5 per cent in ONGC through Offer For Sale of Shares route. About 20 per cent of the share on sale will be reserved for retail investors.
NRL, Chempolis in pact for ethanol study
Numaligarh Refinery (NRL) signed an agreement with Finland-based Chem polis last month for carrying out a feasibility study for production of ethanol from bamboo biomass. According to the MoU, NRL and Chem polis will jointly undertake an assessment study for ascertaining availability of the required feedstock in north-eastern India. The two companies will coordinate with various government and private agencies to identify the main feedstock supply areas in the North-East and explore tie ups with prospective suppliers to access feedstock for the proposed plant.
NTPC plans 4,000-mw Andhra plant
NTPC has drawn up plans to set up a 4,000-mw ultra mega power project in Pudimadaka near Visakhapatnam. The Andhra Pradesh government has allotted 1,200 acres to the State-run thermal power producer for the project that has been in the pipeline for the past several years.
The project, which entails an outlay of Rs 20,000 crore, is based on imported coal and requires about 19.8 mt of coal per annum.
NTPC has also signed up another MoU with the State government to set up of a 1,000-mw solar park in Anantapur district at an investment of Rs 7,000 crore.
NMDC ups exploration to meet FY15 target
NMDC is intensifying mineral exploration in its mines to expand its output. The country's largest iron ore miner is also looking at tapping new mines on its own or in joint venture with State governments. The company, which recently bought a substantial stake in an Australian mineral exploration company, is expected to use it for both domestic and global operations.
The State-run miner is on course to achieve production of 32 mt per annum by the end of 2014-15. It currently produces about 30 mt of iron ore from three fully-mechanised mines - Bailadila (Chhattisgarh), Donimalai and Kumaraswamy (Karnataka).
ONGC sets 2018 target for east coast output
Oil and Natural Gas Corporation (ONGC) is targeting 2018 to start production from its east coast oil and gas block, adjacent to RIL's KG-D6 block. The public sector oil explorer has been facing flak from the government for delay in bringing the east coast finds in the KG-DWN- 98/2 block on stream. The area has been in the news because ONGC's allegation of RIL drawing gas from its find. The two companies have asked Texas-based De Golyer and Mac Naughton to assess ONGC's claim. Of the 15 prospective projects, ONGC has already completed seven and eight are under various stages of implementation.
HCL to foray into copper products market
Hindustan Copper (HCL) is set to form a joint venture with a domestic player to make value-added products. The company plans to get into the about Rs 600-crore copper product market through a minority joint venture to manufacture downstream copper products, such as rods, sheets, strips, foils and extrusions. The joint venture initially aims at 10,000 tonnes of copper rods a year. HCL did not name its joint venture partner that it has already identified.
CSL's new dry dock to build LNG ships
Cochin Shipyard (CSL) has received an approval from the Shipping Ministry to invest Rs 1,200 crore for setting up a dry dock to build LNG carriers. CSL will also be building cargo and passenger vessels as well as dredgers for the inland water transport sector.
The company is looking at equity markets, debt funds and internal accruals to raise funds for the investment. The new dry dock will be much larger than the existing one. The State-run shipbuilder is in the process of reaching a tie-up with French engineering firm GTT for construction of LNG vessels.
Cipla products to hit US market next year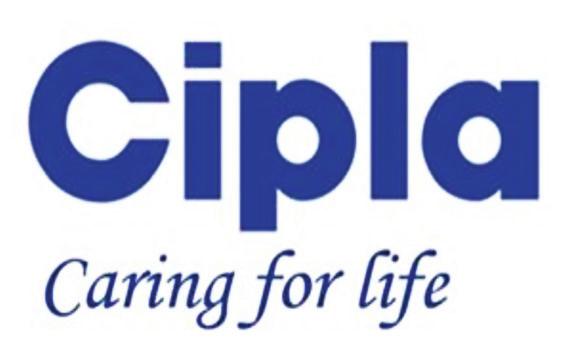 Cipla, which is pursuing an aggressive overseas expansion plan, expects to have its products in the US by 2015.The pharmaceutical company, which recently launched anti-asthma inhalers in Germany and Sweden and is gearing up to unveil many more products, is in the process of building its own team in the US. A Cipla release adds that the company is at "the middle of the beginning" of the blueprint it had drawn up early last year. The company plans to have a geographically balanced portfolio, with Europe accounting for about 20 per cent of its total business by 2020.
Maruti, Suzuki see gains in rupee royalty
Maruti Suzuki India will now pay royalty to its parent Suzuki Motor in rupees instead of Japanese yen. This, according to analysts, will benefit both the companies.
Since its inception, the Indian company has been paying royalty in yen. Maruti will not have to hedge any more as the royalty will be paid in rupees. Since Suzuki will reinvest it in India, in the Gujarat plant, this will be a win-win situation for both. Analysts note that the major benefits of this move will be known only after the Gujarat plant starts in 2017.
Deepak Fertilisers starts mining JV in Australia
Deepak Fertilisers and Petrochemicals has set up a joint venture in Australia with local partners to provide mining services and will invest about Rs 160 crore over the next two years. Deepak Fertilisers' subsidiary, Smart chem Technologies (STL) recently announced the launch of its overseas venture for mining services in Brisbane, Australia, as a part of its forward integration initiative. STL has set up Platinum Blasting Services, a joint venture with local Australian partners, to provide value added services in mining. STL will hold 65 per cent in the JV while the local partners will own the remaining 35 per cent.
Jakson to invest Rs 700 cr in solar projects
Jakson Power has outlined the company's plans to invest about Rs 700 crore in setting up solar power farms, taking the company's installed capacity to 200 mw over the next two years. A part of the Jakson Group, Jakson Power is engaged in manufacture of diesel generator sets, solar energy-based products, solar power farms and the hospitality sector.
The company currently has an installed capacity of 30 mw of solar power. The company is targeting to take its revenue from Rs 1,500 crore to about Rs 2,500 crore over the next two years.
Kingfisher gets stay on wilful defaulter tag
Kingfisher Airlines has said that it has secured a stay from the Calcutta High Court on United Bank of India (UBI) declaring the airline and its directors, including promoter Vijay Mallya, as wilful defaulters.
The airline spokesperson said that bank had been directed to file its affidavitin- opposition by November 3 and that the petitioners had been directed to file their reply a week thereafter. The next date of hearing has been fixed for November 10. UBI, which had lent Rs 430 crore, was the first lender to declare KFA promoter Vijay Mallya and its three other directors as wilful defaulters.
Fortis to sell Singapore arms for Rs 655 crore
Fortis Health care has decided to divest its 100 percent stake in health care service provider RadLink-Asia and its arm RadLink Singapore to Medi-Rad Associates for over Rs 655 crore. Owned by brothers Malvinder Singh and Shivinder Singh, the executive chairman and executive vicechairman of Fortis Healthcare respectively, Fortis has been on a divestment spree since last year to cut down debt.
HJJ Healthcare Berhad will buy the companies, which are engaged in providing diagnostic and molecular imaging services. The latest sale is in line with Fortis' decision to focus on its core hospital and diagnostics business in India.
Now, JSW Energy to buy Jaypee's power plants
The Jaypee Group has inked a binding pact with Sajjan Jindal-led JSW Energy to sell three projects, including two hydro power plants - 300 mw Baspa-II hydropower plant, 1,091 mw Karcham Wangtoo hydropower plant and 500 mw Bina thermal power plant. This is the Jaypee Group's third attempt to strike a deal for its power assets. The announcement comes a day after Jaiprakash Power's proposed sale of three hydro power projects to Reliance Power fell through. In July, the Jaypee Group had announced that Abu Dhabi National Energy Company (TAQA) had withdrawn from nearly Rs 10,000-crore deal to acquire its two hydro power projects.
Mahindra First Choice on expansion drive
Multi brand chain Mahindra First Choice Wheels is planning to expand its chain of network of retail franchises rapidly and expects to take it past the 450 mark by the financial year-end from the current 380. Mahindra's expansion drive coincides with fast growth in the country's used car market, which is out pacing the new car market in terms of volumes.
The used-car market is growing at about 20 percent per annum, and the company sees this trend continuing. The other trend likely to emerge is gradual shift of the used-car market from the unorganised to the organised sector.
Cognizant to buy TriZetto for Rs 16,200 cr
Cognizant Technology Solutions will acquire US-based health care IT service provider Trizetto for $2.7 billion (about Rs 16,200 crore) in cash and debt.
The deal makes it the largest acquisition in value terms among the WITCH group of Technology companies - Wipro, Infosys, TCS, Cognizant and HCL. With the Trizetto deal, Cognizant's North America revenues are expected to exceed those of TCS. The deal vaults Cognizant to the second slot in terms of overall revenues after TCS and gives it a pipeline into what is becoming an increasingly consolidated health care system marketplace in the US.
Mastek to demerge insurance business
IT solutions company Mastek is set to demerge its insurance business into a new company, Majesco, which will focus on software products.
Mastek shareholders will get one equity share of Majesco for every equity share held in Mastek. The new company will be eventually listed on the Bombay Stock Exchange and the National Stock Exchange.
The key rationale behind the move is for each part of the business to grow and capitalise on the market opportunities. Mastek, which is known as MajescoMastek in the US, will retain its existing solutions businesses.
Apollo Hospitals to buy Hetero's drug stores
Apollo Hospitals Enterprises is acquiring the drug retail chain of Hyderabad-based Hetero Med Solutions for Rs 146 crore. The deal will see the hospital chain taking over 320 outlets of Hetero Med in Telangana, Andhra Pradesh and Tamil Nadu.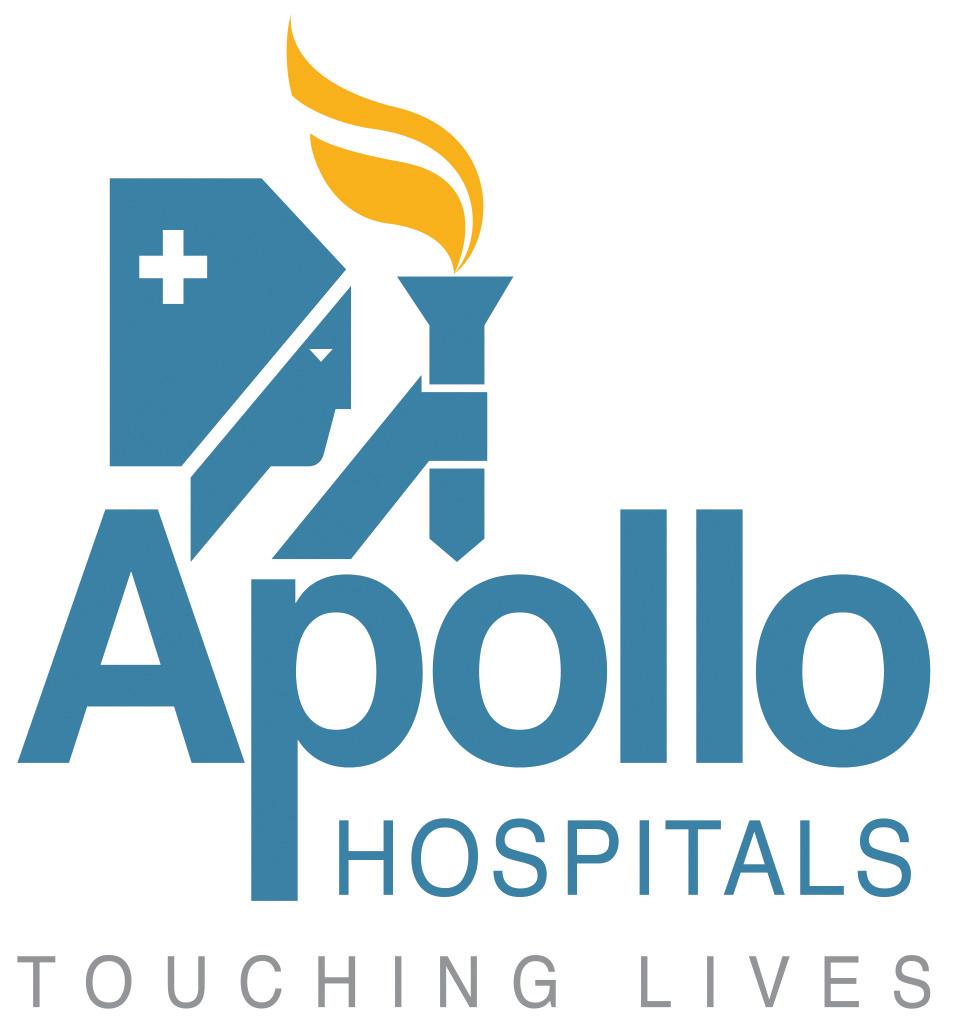 Apollo plans to have speciality pharmacies that focus on specific diseases, such as diabetes, and Hyderabad will be the testing ground for the initiative. Hetero Med is selling its drug retailing arm to focus on the core business of manufacturing bulk drugs and finished dosages.
BUDDING MANAGERS
OCTOBER 2014 ISSUE
Author:
buddingmanagers
Posted On:
Monday, 27 October, 2014 - 12:48
Leave Your Comment