IN THE LAST 30
Abstract:


NEWS ROUND UP


Main Article:
Now, SBI index to forecast state of economy
State Bank of India (SBI) will use its loan book to give indicators on the domestic manufacturing activity from the new year. The country's largest lender will be releasing the SBI Composite Index, which will have both monthly and yearly indices.
The short-term report, to be released in the fi rst week of every month, will forecast the state of the economy two months down the line. The annual index will also make year-on-year forward predictions. Similar economic forecasts are published by British lender HSBC with global business survey compiler Markit.
Rs 10,000-crore corpus to fund start-ups
The Department of Electronics and IT plans to set up a Rs 10,000-crore corpus to fund various start-ups,especially electronics and IT start-ups. The department will look to pick up stakes in venture capital (VC) fi rms through an electronics development fund it is planning to set up. Guidelines related to the fund are likely to be in place over the next three months. The investments will be routed through VC fi rms, which will pick up start-ups for investment.
India, Russia eye $30-bn bilateral trade by 2025
India and Russia have targeted to double bilateral trade to $30 billion by 2025 and raise mutual investments to $15 billion by the same time from the current $6 billion. The targets were set during the Indo-Russian summit between Prime Minister Narendra Modi and Russian President Vladimir Putin in New Delhi last month. The two countries have also decided to fasttrack implementation of projects for nuclear power plants, striving to complete construction and commissioning of 10 units in the next two decades.
Plastics industry to grow 50% by FY18
The domestic plastics processing industry is expected to grow by more than 50 per cent to Rs 1.37 lakh crore by 2017-18, according to a paper, coauthored by FICCI and Tata Strategic Management Group. The report notes that the growth of the industry is being driven by higher plastic use in existing applications and in end-use industries. In value terms, the ndustry has grown from Rs 35,000 crore in 2004-05 to Rs 90,000 crore in 2013-14. The report points out that the country's per capita consumption of plastics was at 9.7 kg.
CAD hits $10 bn in September 2014 quarter
The current account deficit (CAD) - excess of foreign currency outfl ow compared to inflow - almost doubled in the September 2014 quarter to $10.1 billion or 2.1 per cent of the GDP, up from $5.2 billion or 1.2 per cent of the GDP a year earlier. The higher CAD, mainly because of high gold imports, however, is not as alarming as the data in early 2013 as the outlook for commodity prices, especially crude oil, has softened. Value of gold imports during the September 2014 quarter doubled to $7.6 billion from $3.8 billion a year ago.
Eased FDI norms for construction notified
The government has formally notifi ed a reduction in minimum area and capital requirement for foreign investors in construction to attract more funds into the cash-starved sector. The minimum built-up area for FDI in construction projects has been reduced to 20,000 sq m from 50,000 sq m. Minimum capital has also been halved to $5 million from $10 million. Foreign investors can exit projects on its completion or on development of trunk infrastructure. Area and capital conditions will be exempted if companies commit at least 30 per cent of project cost to low-cost housing.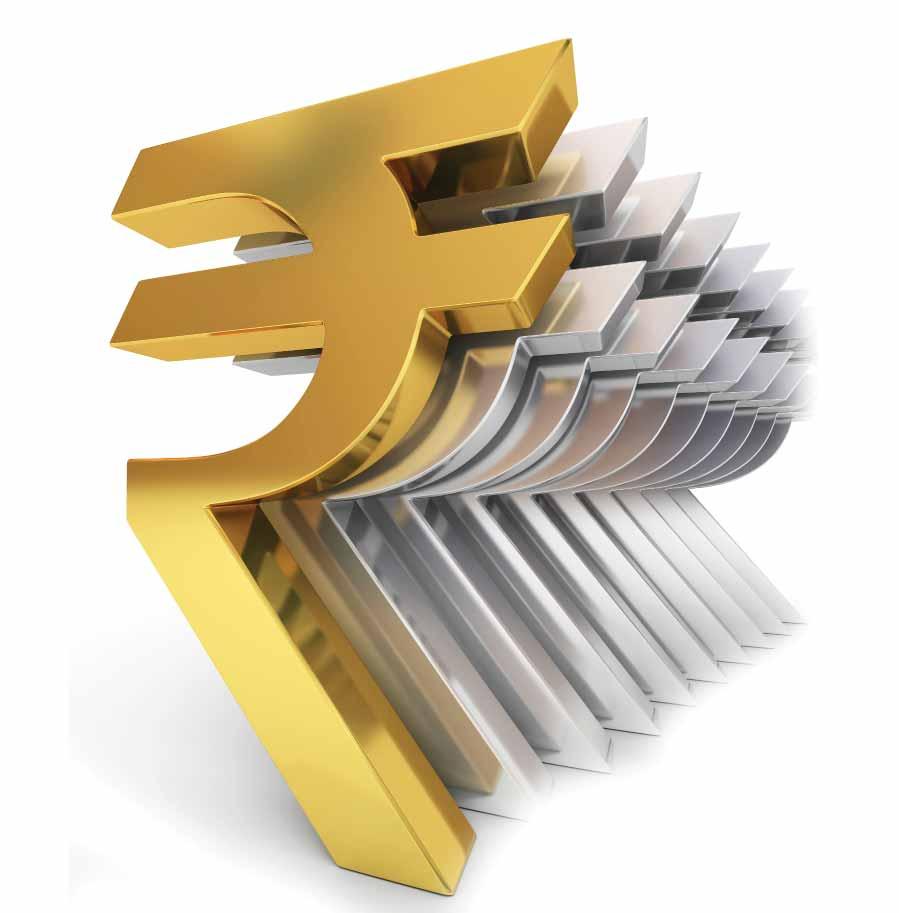 India wins steel import case against US
The World Trade Organization (WTO) has ruled against the US imposing high duty on import of certain Indian steel products. India has hailed the order as a "signifi cant victory" that will help domestic steel manufacturers and exporters. The Appellate Body of the WTO ruled last month that the high duty imposed by the US on the certain Indian steel imports was "inconsistent" with various provisions of the Agreement on Subsidies and Countervailing Measures. The ruling is crucial for the Indian steel industry, and it will help in enhancing India's steel exports to the US.
Pharmaceutical market to hit $55 bn by 2020
The Indian pharmaceutical market, which is expected to grow to $55 billion by 2020, is likely to create 45,000 jobs next year. According to a McKinsey report, the industry, with tremendous growth opportunities unfolding, has the potential to grow more than twice in the next six years, from a projected market growth of $24 billion by 2015 to $55 billion by 2020. Metro and tier-I markets will make signifi cant contributions to this growth, driven by rapid urbanisation and greater economic development.
Refining capacity to rise to 307 mt by FY17
India's oil refi ning capacity is projected to grow to 307.366 mt a year by the end of2016-17, according to thePetroleum Ministry. The capacity additions will be led by public sector companies which are expected to add 56.3 mt a year by 2016-17. Public-private joint ventures are expected to add 3 mt a year while the private sector, led by Essar Oil's projected expansion, is estimated to contribute an additional 33 mt a year. The domestic consumption of petroleum products was 158.12 mt in 2013-14 as against a refining capacity of 215.066 mt.
Meda and Cipla in patent row with Apotex
Swedish drug-maker Meda Pharmaceuticals and Cipla have sued Canadian pharmaceutical company Apotex in the US Federal District Court in Delaware to enforce their patents covering nasal spray Dymista. The law suit is in response to Apotex's filing with the US Food and Drug Administration (FDA), seeking approvals for its generically similar version of Meda's Dymista, prior to expiry of Dymista's patents.
The move triggers an automatic stay, preventing the FDA from approving Apotex's ANDA (Abbreviated New Drug Application) for 30 months from the receipt of the notice, unless ordered otherwise by a district court.
Top-500 cos' deleveraging cost Rs 7,00,000 cr
Top-500 Indian companies are burdened with huge debt, and 262 of them will require a minimum of Rs 7,04,300 crore to deleverage and go back to the FY11 borrowing level, notes a recent report of India Ratings & Research. The rating agency adds that 87 of the companies face risk of slipping into the "stressed" category unless they get strong equity infusion. It notes that the highly leveraged companies will take five to eight years to improve their credit parameters moderately even if their operating performance improves in line with what was seen in FY11.
Ranbaxy's cephalosporin banned in EU
Ranbaxy Laboratories has been barred from exporting antibiotic cephalosporin to Germany from its plant in Dewas, Madhya Pradesh, for not complying with standard manufacturing practices. Following Germany, the European Medicines Agency too has extended the ban on the drug across the European Union (EU). Ranbaxy has clarifi ed that the ban pertains to cephalosporin injectables and that no other formulations wil be affected. The report follows an inspection of the Dewas facility by the German regulator where it found deficiencies related to operation of drug manufacturingrooms.
Adventz restarts takeover battle for MCF
Saroj Poddar's Adventz Group last month came out with another surprise open offer to shareholders of Mangalore Chemicals and Fertilizers (MCF) to acquire a further 25.9 per cent stake at Rs 91.92 a share. This is about Rs 10 higher than Adventz' earlier offer. Zuari Agro and MCF promoter Vijay Mallya have been in a fi erce battle with Deepak Fertilisers to have control over the fertiliser company since last year. The latest move from Adventz indicates that Mr Mallya, who stepped down as MCF chairman last month, still wants to remain in control of the company.
JSW to invest Rs 8,000 crore each year
Sajjan Jindal-led JSW Steel has lined up investments worth Rs 8,000 crore every year towards capacity addition. The steel- maker is in the process of building a 5,500- cubic metre blast furnace, for which it has set aside Rs 2,500 crore. This will be the largest blast furnace in the world, larger than the ones in Japan and Korea, and can produce 5 mt of steel. JSW Steel recently set up a Rs 5,000-crore cold-rolling complex in Vijayanagar, Karnataka. The 2.3-mt, coldrolling complex will produce alloy steel for the automobile industry.
CCI nod to Sun-Ranbaxy merger with riders
The Competition Commission of India (CCI) has approved the Sun Pharma-Ranbaxy merger with some caveats. Accordingly, the merged entity will have to divest seven drug formulations, in which its combined market share goes up to 95 per cent, resulting in a monopoly. Acknowledging that the CCI approval was a step ahead, the companies noted that these products constitute less than 1 percent of the combined entity's revenues in India. The over Rs 25,000-crore merger deal may create the fifth-largest pharmaceutical company in the world and the largest in India.
BASF India plans Rs 380-cr R&D facility
BASF India plans to invest about Rs 380 crore to set up an innovation campus at its existing plant in Navi Mumbai. The research and development (R&D) centre will employ 300 scientists when it becomes fully operational by the end of next year and provide solutions in crop protection and polymer research. The Indian subsidiary of the German chemical company currently has an R&D centre in Chandivli, Mumbai, with 50 scientists and another start-up centre at its plant in Navi Mumbai. BASF India plans to consolidate all its research work at the new facility.
IVRCL to sell Chennaiplant to UAE company
IVRCL is selling its equitystake in Chennai Water Desalination Plant to Utico, a UAE-based company specialising in water treatment and environmental services. The equity component of the Rs 550-crore desalination plant is Rs150 crore. The Hyderabadbased infrastructure company has decided to divest its stake in the project as a part of a strategic business plan to monetise its BOT (build, operate, transfer) and BOOT (build,own, operate, transfer) assets. The sale of the desalination plant is expected to be completed in the first quarter of the next financial year.
Cisco India's R&D centre unveils 3 products
Cisco recently showcased three networking products conceptualised and designed in India, which, it says, will enable the vision of a digitised India. The three products from the Cisco India Development Center in Bangalore span mobility, cloud and computing technologies. The US networking company has 11,000 engineers at the development centre, of which 8,000 are into product development. A Cisco release adds that the products continue Cisco's tradition of "reverse innovation", where engineers in India design products to address requirements of emerging countries but end up developing products for the whole world.
Tata Chemicals bets big on farm, consumer biz
Tata Chemicals is bullish on its farm and consumer businesses and believes that they will be key growth drivers in the years to come. The company, a part of the about Rs 6,25,000-crore Tata Group, caters to about 1 crore farmers, covering about 85 per cent of the country's arable land with farm inputs such as hybrid seeds and other products through its subsidiary Rallis. The company also leads the branded salt segment with a market share over 65 per cent. The company is intensifying its focus on high-tech products, such as speciality fertilisers and herbicides.
Ceat setting up Rs 400-cr unit in Nagpur
Ceat Tyres is setting up a new plant in Butibori, Nagpur, and will invest Rs 400 crore in the first phase of its three-phase investment. The plant will double the RPG Group company's annual capacity to 12 lakh tyres in two years. The new plant, spread over 60 acres, will be equipped with highly automated manufacturing machinery chosen from the world market and will make two and three-wheeler tyres.
TReDS set to ease MSMEs' fund woes
The RBI has released guidelines for setting up Trade Receivables Discounting System (TReDS) for easing liquidity crunch among micro, small and medium enterprises (MSMEs). TReDS is an institutional mechanism to help convert MSMEs' trade receivables from large corporate bodies and other buyers - including government departments and State-owned companies -into liquid funds through multiple financiers. The central bank has mandated entities financing trade receivables and interested in becoming a part of the proposed TReDS to have a minimum equity of Rs 25 crore, with promoters bringing in at least 90 percent of the equity.
GMR arm buys out Malaysian MRO partner
GMR Hyderabad International Airport last month bought out Malaysia Aerospace Engineering's 44.61 percent stake in a jointly-owned maintenance repair and overhaul (MRO) facility. With the buyout,MAS GMR Aerospace Engineering Company becomes a wholly-owned subsidiary of GHIAL, a subsidiary of diversified GMR Infrastructure. GMR had in the past indicated that Malaysian Aerospace Engineering had expressed its inability to infuse fresh funds into the loss-making MRO facility.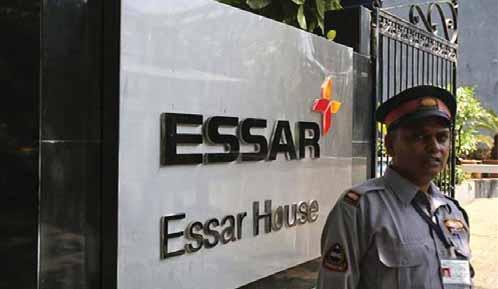 Mahindra First Choice to sell light CVs
Mahindra First Choice Wheels will start selling pre-owned light commercial vehicles (CVs) soon. The pre-owned vehicle seller is adding another 100 outlets next year to go up to 500 dealers. It is also looking at expanding to 1,000 outlets over the next three years. Last year, the company sold around 1.50 lakh pre-owned vehicles through both online and offline modes. Apart from selling pre-owned cars through the brick-and-mortar route, it is also selling through electronic mode,Autobid.
More group health policies offer OPD cover
Group health insurance policies are beginning to cover out-patient department (OPD) expenses incurred by employees. According to a survey by Vantage Consulting, 11 percent of the companies surveyed out of a pool of 129 are offering outpatient treatment under the group health insurance policies. Earlier, under health insurance and group health policies, medical insurance kicked in only when there was a minimum of 24-hour hospitalisation. Insurance companies started covering out-patient treatments only a few years ago through reimbursements.
Nod for factoring companies to diversify biz
Factoring companies can now diversify their business, thanks to a policy change by the RBI. According to the central bank's relaxed principal business criteria, factoring companies have to ensure that their financial assets in the factoring business constitute at least 50 percent of their total assets against 75 percent earlier and their income derived from factoring business is not less than 50 percent of their gross income against 75 percent earlier.
NMDC eyes 100-mt ore output by 2024-25
National Mineral Development Corporation (NMDC) has drawn up a plan to double its iron ore output to 60 mt by 2018-19 and take it to 100 mt by 2024-25. The Stateowned miner, which is set to close the current financial year with ore production of 31 mt, is scaling up its output by a combination of new mining facilities and expansion of existing infrastructure. As part of its expansion programme, NMDC will open a mine each in the Bailadila sector in Chhattisgarh and in the Bellary-Hospet region of Karnataka in 2015.
Third-party motor provisioning cut to 175%
The IRDA has lowered thirdparty motor provisioning to 175 per cent for 2013-14 from 210 percent in the previous year, giving some relief to general insurance companies. Risks that are declined by insurance companies go to the insurance pool as third-party motor cover is mandatory by law. The IRDA's move is a part of many changes it has brought to the third-party motor segment since its claims ratio jumped over 200 percent in the past few years. It has dismantled the third-party motor pool and set up a declined risk pool.
PSUs lag behind in investor wealth creation
State-owned companies have missed the bus when it comes to creating wealth for their investors, according to a study by Motilal Oswal. The study notes that value has migrated from PSU to private sector. Wealth creation by PSUs is down to 2 percent against 51 per cent a decade ago. The findings may not come as good news for the government, which is planning to divest its stake in PSUs. The study notes that only major policy reforms and a complete change on how they do business can turn around PSUs' fortunes.
Govt gets Rs 1,725 cr via SAIL stake sale
The government's divestment drive got off to a fl ying start last month, with the offerfor-sale (OFS) by State-run Steel Authority of India (SAIL) getting subscribed by over two times. The OFS, which received bids for over 42.93 crore shares against more than 20.65 crore shares on offer, will enable the government to raise Rs 1,725 crore from the offer. Stateowned financial institutions, led by LIC, subscribed to more than half of SAIL's shares. The government has set a target of raising Rs 43,425 crore through stake sale in various PSUs in this financial year.
GAIL arm to source gas in US from WGL
GAIL Global USA LNG, a subsidiary of State-run gas utility GAIL India, has agreed to source natural gas from WGL Midstream for producing about 2.5 mt of LNG at its Cove Point Terminal in Maryland, USA. GAIL did not disclose the price at which it is sourcingthe gas. The prevailing gas price in the US is in the range of $4-4.5 per mmbtu. The definitive gas sale and purchase agreement has been signed for 20 years and supplies are expected to commence from the 2017-end when the LNG terminal becomes operational.
Rs 1,000-cr prop for 1,000-mw solar plants
The Cabinet Committee on Economic Affairs has given its approval to key proposals in the solar power sector. The proposals include providing government support of Rs 1,000 crore to Central public sector undertakings to set up over 1,000-mw, grid-connected solar photovoltaic power projects. The 1,000 mw of projects will be set up by PSUs under various Central and State schemes from 2015-16 to 2017-18. The Centre has added a condition that the projects will get financial support only if all cells and modules used in the plants are made in India.
Debt-equity conversion formula on cards
The RBI will give banks more leeway to convert debt into equity when they restructure loans. The RBI and the SEBI are trying to work out what the appropriate conversion price should be to convert debt into equity. Last May, the central bank had limited the extent of conversion of debt into equity to about 10 per cent of the shares of the company because of some concerns over prices of conversion. Banks have argued that the 10 per cent cap also limits the upside they could get if the project turned around.
WLA operators get access to multiple banks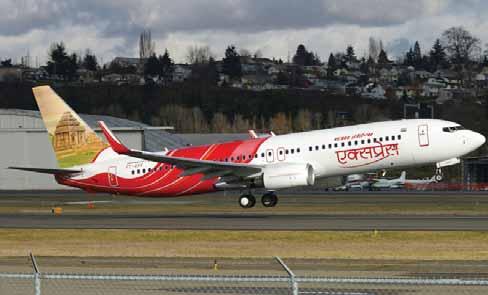 Whitelabel ATM (WLA) operators can now accept international cards, such as credit, debit or prepaid cards, and also source cash from multiple banks.
The move follows the RBI's approval for WLA operators or non-bank ATM operators to accept the cards issued under card payment network schemes. The operators have to ensure that they have established technical connectivity with the respective card network operators either directly or through their sponsor banks. However, in case of cards issued under any other card scheme, the operators have to ensure that the settlement is based on the bilateral arrangement.
Panel for turning postal dept into bank
A government-appointed task force has suggested making the Department of Posts a fullfl edged banking and insurance service provider rather than just providing payment services. The task force,headed by T S RSubramanian, a former Cabinet Secretary, has argued that a Post Bank of India can contribute for financial inclusion of the rural poor. It has pointed out banking and fi nancial services are not available in most of the country's over six lakh villages. The country has around 1.50 lakh post offices, with about 1.40 lakh of them in rural areas.

BUDDING MANAGERS
JANUARY 2015 ISSUE
Author:
admin
Posted On:
Thursday, 22 January, 2015 - 17:08
Leave Your Comment