IN THE LAST 30
Abstract:


NEWS ROUND UP


Main Article: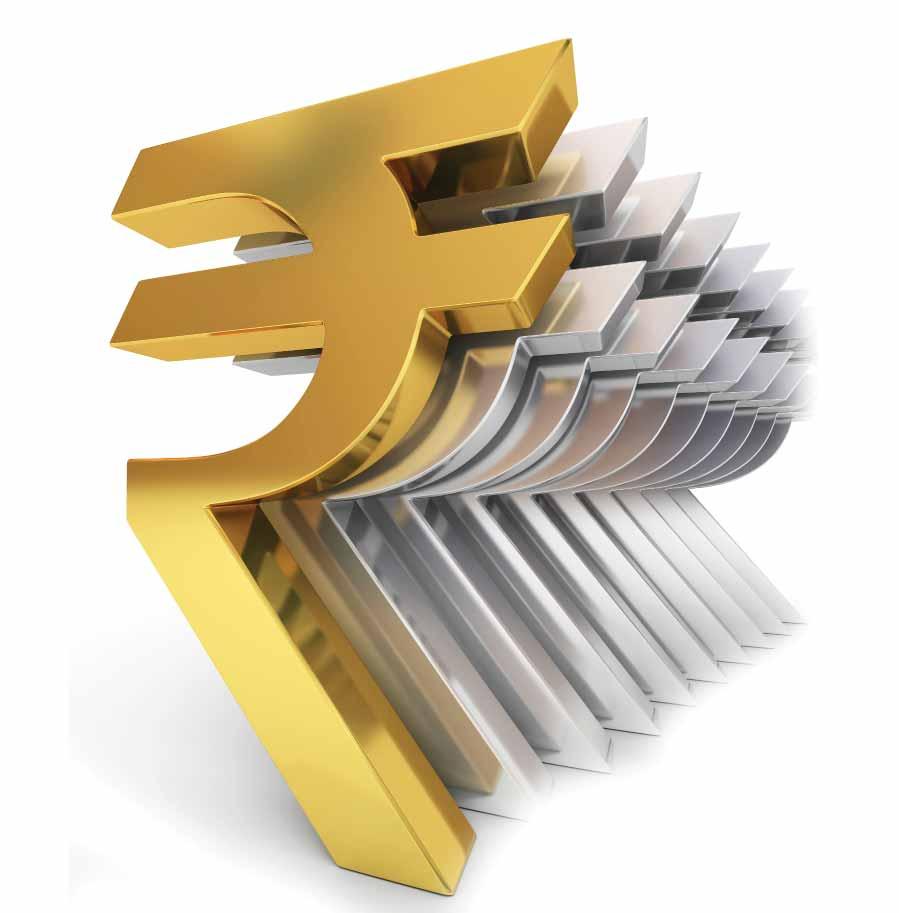 Direct subsidy transfer for LPG kicks off
The government has unveiled the world's largest direct subsidy rollout scheme, the Direct Benefit Transfer for LPG
Consumers (DBTL), across all the 67 6 districts of the country, covering 15.3 domestic cooking gas consumers. The scheme is aimed at an efficient subsidy delivery mechanism by curbing leakages.
Consumers' bank accounts will be credited with Rs 568 as a one-time advance while they book their first LPG refill cylinder, starting from January 1. Every time a refill is delivered, the subsidy amount will be credited to the Aadhaar-linked bank account also linked with LPG connection.
Rs 8,000-crore IPOs likely in bullish 2015
Companies will be lining up initial public offers (IPOs) worth at least Rs 8,000 crore in 2015, according to capital market research firm Prime Database. This compares with mere Rs 1,528 crore and Rs 1,619 crore raised through public offers in 2014 and 2013 respectively.
Companies are aggressively tapping the capital market to fund business expansion and meet working capital requirements on expectations that the bullish trend in the stock market would continue. Videocon D2H, Lavasa Corporation, Adlabs Entertainment and Rashtriya Ispat Nigam are among companies planning to launch IPOs in coming months.
Govt's pension burden to hit 4.1% of GDP
The overall cost of social security may jump up to 4.1 per cent of the GDP by 2030 from the current 2.2 per cent, notes a CRISIL report. The rating agency adds that the huge rise in social security cost on the government is because of the absence of adequate private sector coverage as the number of elderly will touch 18 crore by then.
CRSIL notes that by 2030, if at all the private sector coverage increases to 7 0 per cent in a best-case scenario, the government's pension burden will be lower at 3.4 per cent of GDP.
SEBI's new norms to fasttrack share sales
The SEBI has proposed a slew of measures to fast-track fundraising from markets. The capital market regulator has unveiled e-IPO norms, where investors can bid for shares through the internet and eventually on mobiles. Listed public sector undertakings and other companies will be provided a fast-track route for share sales through follow-on public offers and rights offers.
Under the new norms, the SEBI has proposed to cut the timeline for listing of shares drastically within two to three days of the IPO as against 12 days currently.
Only 5 . 5 % of huge tax dues recoverable
Only a small fraction of just over 5.5 per cent of the huge pending tax dues of Rs 8,25,000 crore, which individuals and businesses owe the government by way of direct and indirect taxes, is immediately recoverable.
The tax authorities are focusing their recovery effort on the small undisputed amounts as they are hindered by judicial restraints on recovery of a large part of tax arrears. Besides, a small part of the tax arrears is unrecoverable because assessees do not have adequate assets, reveals a submission made by tax departments before a Parliamentary panel.
Bengal gets over Rs 2 l cr investment pledges
West Bengal has received total investment proposals worth around Rs 2,43,000 crore spread across sectors, like education, health, mining, steel, infrastructure and financial services during the two-day Bengal Global Business Summit last month.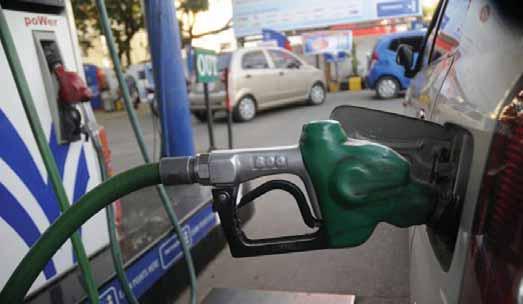 At the summit, West Bengal Chief Minister Mamata Banerjee announced that the State had set up a core team to monitor progress of investment proposals. She added that she too would review the progress of the proposals every three month.
Onus now on government to revive economy
With over-leveraged corporate entities and stressed banking assets, the onus of getting the economy back on track has fallen again on an equally stressed government, says an HSBC report. Quoting the Finance Ministry data, the report notes that during the September quarter of FY 15, the gross capital formation (GCF) was zero compared with the 10-year average of 9 per cent.
As a percentage of GDP, the GCF has fallen by over 4 per cent over the past five years as there was hardly any capex by both the government and private companies.
Open offers dip as stock prices rise in 2 0 14
As many as 61 companies made open offers to the tune of Rs 23,106 crore in 2014 under Takeover Regulations, according to a report by Prime Database. In comparison, 81 offers amounting to Rs 47 ,47 4 crore were made in 2013. As last year saw a strong, buoyant secondary market, an increase in stock prices acted as a deterrent for open offers, notes the report.
The largest offer last year was that of United Spirits for Rs 11,449 crore, followed by GlaxoSmithLline's Rs 6,389-crore offer for GlaxoSmithKline Pharmaceuticals.
S&P Dow Jones Indices opens centre at BSE
Asia Index, a 50:50 joint venture between S&P Dow Jones Indices and the BSE, has opened a new operation centre at the BSE premises. The second-largest operation centre after its facility in New York will cater to the growing index-investing needs of the Indian market and provide back-office support for its global operations. The Mumbai centre will employ 60 people.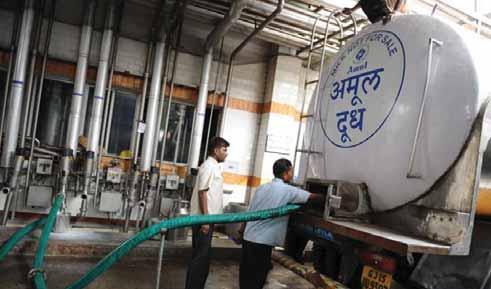 Essar exits teleom business worldwide
Essar Global Fund has completely exited its telecom business globally after selling all stakes in its telecom businesses worldwide for $6 billion (a little over Rs 37 ,000 crore). Essar Telecom Kenya, which operates the popular yuMobile telecom service in Kenya, recently sold its network, IT and office infrastructure to Safaricom, while Airtel has taken over its 26-lakh subscriber base.
The total deal value of the transactions is approximately $120 million (about Rs 750 crore). In 2011, it had sold its entire stake in Vodafone Essar for $ 5.2 billion (around Rs 23,500 crore).
Hoffmann-La Roche loses patent on Boniva
The Chennai patent office has revoked a patent of Hoffmann-La Roche for its osteoporosis drug ibandronate sodium, marketed under brand Boniva. The patent office issued the revocation order after hearing a post-grant opposition by Cipla afresh on orders of the Intellectual Property Appellate Board (IPAB).
The IPAB had remanded the issue to the patent office setting aside the earlier order of the patent office, which had refused Cipla's post-grant opposition while granting the patent to the Swiss pharmaceutical company.
SR F snaps up DuPont's Dymel for R s 12 0 cr
Arun Bharat Ram-led SRF has announced acquisition of Global DuPont Dymel, the pharmaceutical propellant business of American chemical giant DuPont. In an all-cash deal, SRF will pay a consideration of a tad more than Rs 120 crore for DuPont's fluorochemicals business, which is a part of the performance chemicals segment that DuPont plans to hive off by mid-2015.
Under the transaction, DuPont will transfer the Dymel brand to SRF as well as the technology and knowhow for setting up its own manufacturing facility to make the unique pharmagrade propellants that do not emit ozone-depleting gases.
Bharat Forge arm buys France's MGL
Bharat Forge's German subsidiary CDP Bharat Forge has acquired a 100 per cent equity stake of Mecanique Generale Langroise (MGL) for 11.8 million euros (about Rs 85 crore). The acquisition is largely focused on further consolidating Bharat Forge's position in the oil and gas sector. MGL based in Saint Goesmes, France, is a technology-oriented company focused on precision machining and other high-value added processes like cladding for critical application in the oil and gas industry.
The deal also brings Bharat Forge closer to its customers and increases the value addition provided to them.
Amul eyes Rs 50,000 -cr revenue by 2020
The Gujarat Cooperative Milk Marketing Federation (GCMMF), which markets the popular Amul brand of milk and dairy products, has drawn up a plan to invest at least Rs 5,000 crore to expand production capacities by more than a third over the next three years. The dairy giant, growing at around 24 per cent annually, expects to cross Rs 50,000 crore sales by 2020 from Rs 22,000 crore this year.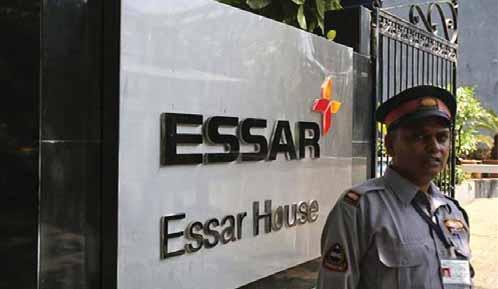 The world's fastest-growing dairy organisation, currently ranking 15th globally, is planning to increase its processing capacity to 320 lakh litres a day from around 230 lakh litres currently.
Carnival on buying spree, acquires Glitz
After buying Anil Ambani's Big Cinemas, the Carnival Group has picked up elder brother Mukesh Ambani's majority stake in Stargaze, which operates the multiplex chain Glitz, for an undisclosed amount. Network18 Media and Investments, owned by Mukesh Ambani, announced last month that its venture capital unit, Capital18, had sold nine operational screens in Rajasthan, Madhya Pradesh, Chhattisgarh, Uttarakhand and Uttar Pradesh and one nonoperational screen.
The latest acquisition takes the Shrikant Bhasi-led Carnival Group, which has over 300 screens, closer to its top competitor PV R, which still leads with 462 screens.
Rs 100 -cr penalty on RSBL, NAC cancelled
The Directorate General of Foreign Trade (DGFT) has imposed a penalty of Rs 100 crore on Riddhi Siddhi Bullion (RSBL) and also cancelled its nominated agency certificate (NAC) for violation of RBI norms. NAC is the mandatory document needed for direct import of precious metals. According to the order, RSBL had obtained an NAC in April 2013 for direct import of bullion.
In FY 14, RSBL had imported 550 kg gold, and this entire quantity should have been exported back. However, RSBL had shipped back only 350 kg while the remaining 200 kg of gold was supplied to the domestic market, thus violating the NAC norms.
Bajaj Auto plans six launches in six months
Bajaj Auto is aiming to regain its lost share in the domestic two-wheeler market with six product launches in the next six months. The launches include a new 100-cc bike besides a 400-cc model under its flagship brand Pulsar. The company that had once looked away from the high volume 100-cc segment is looking to create a new space in the mass market as it eyes an overall share of more than 20 per cent in the domestic market by March this year from around the current 17 per cent.
Bajaj Auto trails market leader Hero MotoCorp but is ahead of Honda Motorcycle and Scooter India.
RIL reopens 230 of 1,400 fuel stations
Buoyed by diesel price decontrol, Reliance Industries (RIL) has reopened about one-fifth or 230 of its 1,400 fuel stations. RIL is planning to commission its entire network within a year. Essar Oil, the only other private refiner in the country, too has started diesel sales from all its outlets and expanded its network to 1,600. Essar is looking at increasing its fuel stations to 2,500 in a year.
RIL and Essar Oil had together captured about 17 per cent of domestic retail market for diesel and 10 per cent of petrol by 2006 before heavily subsidised sales by State-run companies took a heavy toll on their fuel sales.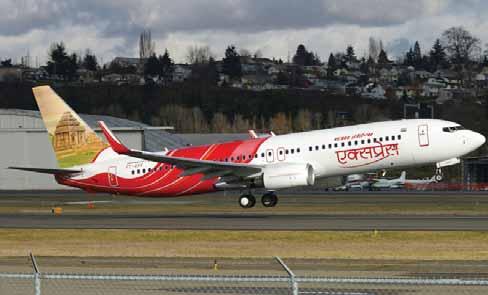 Twitter acquires ZipDial in maiden India buy
Microblogging website Twitter last month announced that it would buy Bengaluru-based mobile marketing and analytics company ZipDial. The buyout of ZipDial, one of its product partners in India, will be Twitter's first acquisition in the country. Neither Twitter nor ZipDial disclosed the size of the deal.
However, analysts peg the acquisition cost between $30 million (Rs 185 crore) and $ 40 million (Rs 250 crore). Founded in 2010 by Sanjay Swamy, V alerie Wagoner and Amiya Pathak, Z ipDial is a cloud-based mobile and analytics platform that allows companies to market their products to target audiences through so-called 'missed calls'.
ICICI Bank unveils contactless cards
ICICI Bank recently launched contactless debit and credit cards that will work on nearfield communication (NFC) technology.
The new cards will enable customers to transact on a point-of-sale terminal by just waving them near the terminal. The technology provides customers an improved speed as they require significantly lesser time than traditional cards to complete a transaction.
Besides, the cards also offer enhanced security as they remain in control of customers. To begin with, the country's largest private lender has set up 1,200 machines in Gurgaon, Hyderabad and Mumbai to accept contactless cards.
Lower inflation gets RBI to cut Repo Rate
The RBI last month effected a surprise interest rate cut outside the cycle of monetary policy decisions. The central bank also promised that there would more such cuts to follow as it signalled a shift to an accommodative monetary policy stance, citing lower inflation. The RBI cut its benchmark Repo Rate, at which it lends to banks, by 25 basis points to 7 .7 5 per cent from the earlier 8 per cent.
The Consumer Price Index-and Wholesale Price Index-based inflation for December had dropped to 5 and 0.1 per cent respectively.
NTT DoCoMo drags Tatas to arbitration
Japan's NTT DoCoMo has filed an arbitration request against Tata Sons for failing to find a buyer for its stake in Tata Teleservices (TTSL). In March 2009, the Japanese company had acquired a 26.5 per cent stake in TTSL for Rs 13,07 0 crore. Under the terms of the shareholder agreement, the Tatas had to find a buyer by December 2014, and in case of failure, it had to buy those shares from DoCoMo.
In April 2014, NTT DoCoMo announced plans to sell its entire stake in TTSL after the Indian company failed to achieve certain performance targets.
NBF Cs permitted to fund cost overruns
The RBI has allowed non-banking finance companies (NBFCs) to fund cost overruns, which may arise on account of extension of date of commencement of commercial operation of infrastructure and non-infrastructure projects within specified time limits. The apex bank has permitted NBFCs to fund cost overruns without treating the loans as a restructured asset on certain conditions.
The conditions include funding cost overruns up to a maximum of 10 per cent of the original project cost and the debt-equity ratio agreed at the time of initial financial closure remaining unchanged subsequent to funding cost overruns.
New bank assurance norms on the cards
The IRDA is evaluating fresh norms for banks to act as intermediaries for insurers. The insurance regulator's move follows recent changes in law brought by the government through the insurance Ordinance recently. According to the changes made through the Ordinance, banks (corporate agents), brokers and agents have all been now termed as insurance intermediaries. Accordingly, all intermediaries can seek partnership with multiple insurers.
The new regulation seems to have ended the one-bank one-insurer relationship, something the regulators have been seeking to change in the interest of consumers.
Banks seek relief in project cost overruns
Banks have urged the RBI to allow them flexibility in funding projects that have overshot the initial cost estimates by over 10 per cent. The RBI rules mandate that if the cost overrun is over 10 per cent, banks have to classify the account as restructured. Banks have requested the RBI to allow them to evaluate the cost overrun on an individual basis.
IOC to start Paradip refinery by March
Indian Oil Corp (IOC), the country's biggest company, will begin commissioning its long-delayed, Rs 34,500- crore 15-mtpa Paradip refinery from the first quarter of 2015. The refinery in Odisha was originally to be built by April 2012 but has faced delays because of law-and-order problem.
The 11th refinery of IOC was to cost Rs 29,777 crore, but the delays have now taken the cost to Rs 34,500 crore. IOC, in the meanwhile, is equipping all its refineries to comply with the Bharat Stage-IV norms to meet the pan-India timelines.
Mormugao slots Rs 3,141 cr for expansion
The Mormugao port in Goa has lined up a Rs 3,141-crore expansion plan to expand its capacities across various facilities. The plan includes six projects for construction of berths and terminals at the port, including a Rs 950- crore project for development of multi-purpose cargo berth and a Rs 520-crore project for conversion of existing iron ore berth and ore-handling plant for general cargo. The other four projects worth Rs 810 crore include offshore liquid bulk holding berth, general cargo berth project instead of ship repair yard in the harbour area, development of the Vasco bay and development of dedicated berths for Navy and Coast Guard north of the Vasco Bay.
Liberty snaps Russian JV with OVL
ONGC V idesh's (OV L) loss-making Imperial Energy venture in Russia has suffered a setback with its technology partner, Liberty Resources, walking out of the project because of US sanctions. OV L, the overseas arm of State-owned explorer ONGC, had roped in the Denver, US-based company in September 2013 to tap the Bazhenov shale formations in Siberia.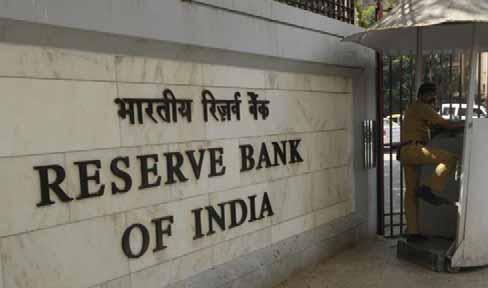 Liberty and OV L, which had done a lot of work on the Snezhnoye field earlier, had planned two horizontal pilot wells to explore oil from low permeability and hard-torecover tight sand reservoirs as well as Bazhenov shale in Imperial's acreages.
Air India takes measure to slash costs
Loss-making Air India has announced a slew of cost-cutting measures, which include plans to cut reimbursements by 10 per cent and abolition of posts from non-operational areas. The national carrier has also decided to discontinue loss-making routes to rein in spending and return to break even.
The use of expensive or five-star hotels for stay during travel or holding events has been restricted and the budget for such activities has been reduced by 10 per cent. The airline's net loss came down to Rs 5,389 crore in FY 14 as against a loss of Rs 5,490 crore in the previous year.
Kerala plans entity to tap remittances
The Kerala government is planning to fl oat a special outfit to tap investments of 24 lakh expatriates from the State. The proposed entity aims to channel the remittances to productive investment, especially in the State's major infrastructure projects. The new outfit is planning to replicate the success of Cochin International Airport, the country's first green field airport under the PPP mode, which could materialise by tapping resource-rich nonresident Keralites.
The details of the structure of the special purpose vehicle are yet to take a final shape. Kerala, accounting for 33 per cent of India's total NRI remittances, had received Rs 72,000 crore from the diaspora in 2013-2014.
Government to allot PSUs 36 coal blocks
The government has kick-started the process of allocating cancelled coal mines to public sector undertakings (PSUs), with a plan to allot 36 blocks initially. Of these 36 coal blocks, one mine will be given to the steel sector, while the rest will be given to the power sector. The Coal Ministry will also be issuing guidelines for these blocks.
Accordingly, those companies which already have linkages will have to surrender them. The government expects to complete execution of allotment agreement by the end of the next month.
PSU banks to have separate chairman, M D
The government has split the post of chairman and managing director (MD) for PSU banks. For the first time, PSU banks, except for State Bank of India, will have a non-executive chairman, giving operational responsibility to MD and CEO. The chairman, who will not hold an executive position, will be a part-time board member who will preside over board meetings.
The bifurcation is based on the recommendations of an RBI committee, headed by A S Ganguly, in 2005. The committee had noted that chairmen often dominated banks' boards during their tenure and called for separating the post to empower the board.

BUDDING MANAGERS
FEBRUARY 2015 ISSUE
Author:
admin
Posted On:
Friday, 27 February, 2015 - 17:53
Leave Your Comment