In High Growth Mode
Abstract:


Country Club India's ongoing image makeover reflects its transformation from a plain-vanilla club to a fast-growing entertainment and leisure company


Main Article:
A massive rebranding exercise is on at Country Club India. As a part of its image make-over, the Hyderabad-based company that runs a chain of clubs is changing its name to Country Club Hospitality and Holidays. "The rebranding exercise reflects the evolution of our company from a plain vanilla club to a one-stop leisure shop", stresses Siddharth Red-dy, the vice-chairman, joint managing director and chief executive officer.
Country Club, which is celebrating its silver jubilee this year, has outgrown from being a mere club. Today, it is a full-fledged entertainment and leisure company that offers diverse holiday solutions across the world's tourist des-tinations. Besides, it offers trendy fit-ness centres and arranges star-studded entertainment events to mark important occasions, like Diwali, Christmas and Newyear.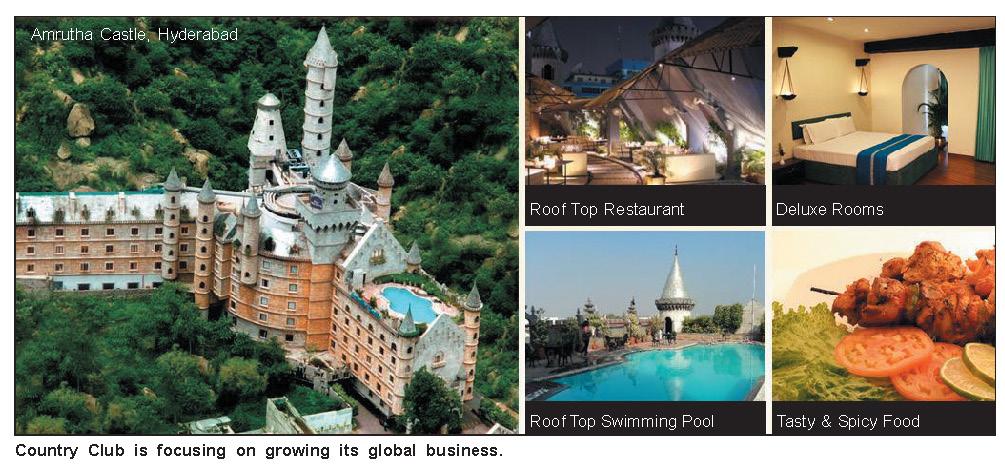 A pioneer of the concept of family clubbing in the country, the company boasts of a large membership base of over 3,00,000 families across the country. It also counts top domestic and global corporations, such as Microsoft, Hindustan Unilever, CMC and Dr.Red-dy's Laboratories, among its more than 600 corporate clients.
Country Club is an established player in India's leisure and recreation arena today. Beginning the journey from a single property in Hyderabad, the company is today the proud owner of 55 properties across the country after acquiring properties in places, like Du-bai, where it owns a fabulous 100-room hotel, and exotic locations, like Goa, Kerala and Kodaikanal.
Rajeev Reddy, the dynamic, 56 year-old chairman and managing director of the Country Club, has trans-formed his company into a vibrant solution provider for leisure and enter-tainment. "Country Club is fundamen-tally one of the strongest hospitality companies in India. It owns properties with land over 60 lakh sq ft in prime locations. This surplus noncore land can easily be monetized to reduce the company's small debt of Rs. 400 crore on an asset base of over Rs. 2,000 crore. The company has already taken the initiative for that, points out Siddharth Reddy, the 31 year-old Country Club CEO.
Siddharth Reddy's exposure in the USA enabled the compa-ny to adopt new growth strategies. He introduced the fran-chisee model at Country Club, which facilitated the company to grow faster without hurting its finances. He also pushed the leisure company to expand into tire-2 cities and towns, which helped it to make deeper inroads in the country. In 2005, the company made its overseas debut by snapping up a 50-room property in Srilanka.
Country Club is now focusing on growing its global busi-ness. "Our overseas business, which was around 1 percent of our total revenue in 2005, has gone up to 30 percent," dis-closes the young and dynamic CEO. Apart from acquiring a 100-room hotel in Dubai in 2008, the company is looking at expanding its operations in Saudi Arabia, the US and South-East Asia. With rapid overseas expansion, the company has entered the The Limca Book of Records as the "largest chain of family clubs in the world".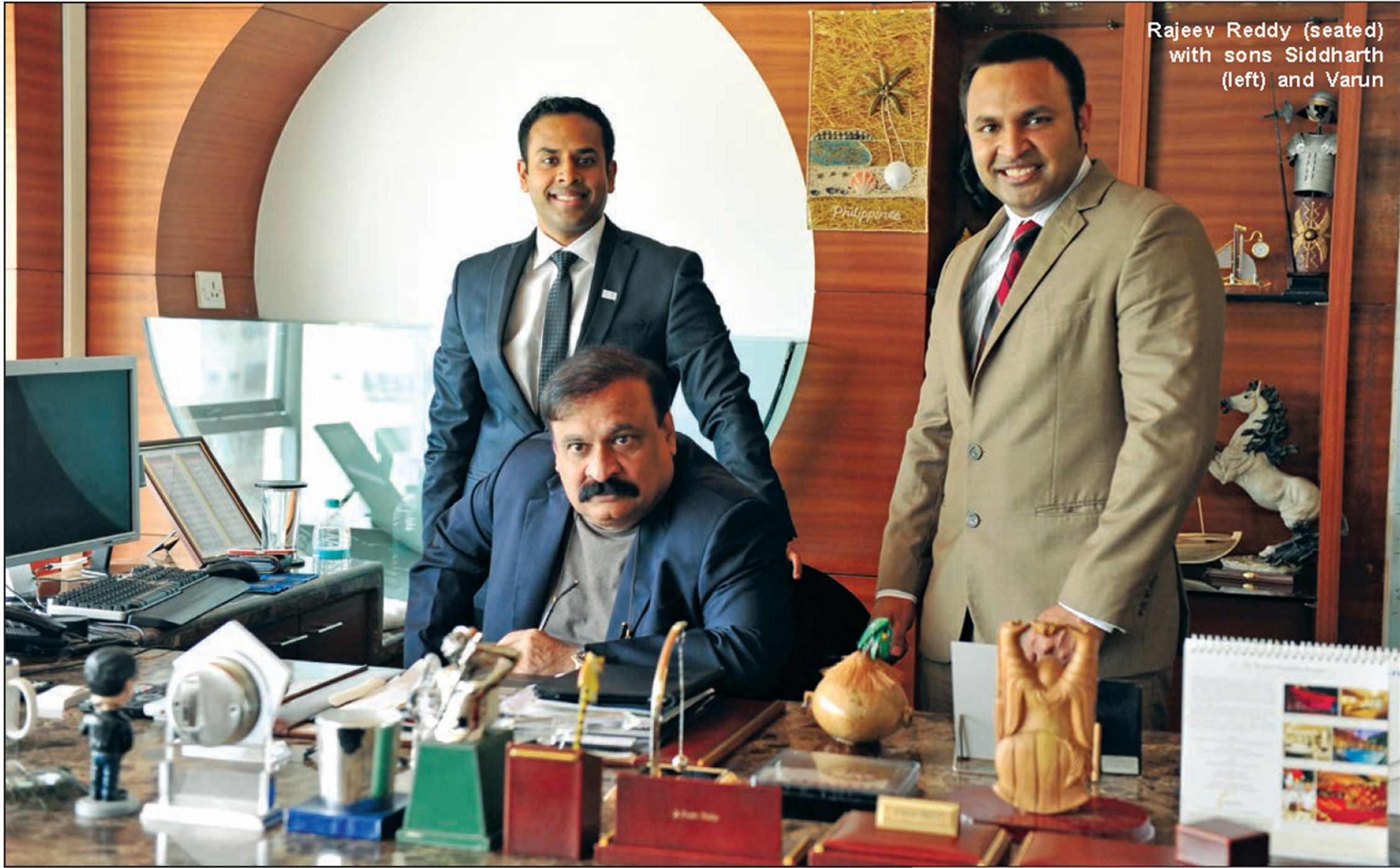 Interestingly, the recreation company's current expansion plans are unfolding at an opportune time when it finds itself in the pink of health. A net worth of over Rs 1,000 crore and debt-equity ratio of about 0.3 provide elbow room to pursue its ambitions global expansion plans. "The main focus right now is to consolidate our operations, increase our margins and reduce our debt," adds Siddharth Reddy.
India has the youngest population among all large economies of the world. With middle- and upper-class incomes rising, the disposable income is also going to increase considerably and a large percentage of this income is going towards lei-sure space. Analysts expect this trend to continue, given the young demographic population of the country. No wonder, Country Club India finds itself on the cusp of robust growth. The company sees a bright future for the industry going ahead and is targeting to achieve a minimum of 25 to 30 percent growth year on year.
The Reddys are now designing another blueprint to tap this new set of potential Indians. Meanwhile, the ongoing rebranding exercise is set to place the leisure company into the next level of growth. The book value of the company is Rs. 44.29 share.
The share price was Rs.21 on November 12, which is less than half the book value. According to market analyst, Coun-try Club India is a good long-term bet.

BUDDING MANAGERS
DECEMBER 2014 ISSUE
Author:
admin
Posted On:
Monday, 12 January, 2015 - 12:27
Leave Your Comment