Management Marquee
Abstract:


Rotary International is essentially 1.2 million neighbors, friends, and community leaders who have come together to create a positive, lasting change in our communities and around the world. Rotary is made up of three parts: at the heart of Rotary are the clubs, that are supported by Rotary International and The Rotary Foundation.


Main Article:
Rotary International is essentially 1.2 million neighbors, friends, and community leaders who have come together to create a positive, lasting change in our communities and around the world. Rotary is made up of three parts: at the heart of Rotary are the clubs, that are supported by Rotary International and The Rotary Foundation.
Rotary clubs bring together dedicated individuals to exchange ideas, build relationships, and take action.
Rotary International supports Rotary clubs worldwide by coordinating global programs, campaigns, and initiatives.
The Rotary Foundation uses generous donations to fund projects by Rotarians and our partners in communities around the world. As a nonprofit organization, all of the Foundation›s funding comes from voluntary contributions made by Rotarians and friends who share the vision of a better world.
Together, Rotary clubs, Rotary International, and The Rotary Foundation work to make lasting improvements in communities all around the world. On understanding the basic structure of this organization, we wanted to explore one such club in our city, and our search lead us to ROTARY Dist 3230. District 3230 is situated in South India comprising of five revenue districts Chennai, Kanchipuram, Thiruvallur, Vellore & Thiruvannamalai. There are 118 clubs in this Rotary District, Out of 118, 65 clubs are in Chennai remaining clubs are in situated in kanchipuram, Thiruvallur, Vellore & Thiruvannamalai revenue Districts.
The Dist 3230 is headed by Rtn.I S A K NAZAR. Rtn. Nazar hails from Thirunalvelli and is a graduate of Science and has a post graduate diploma in marketing Management.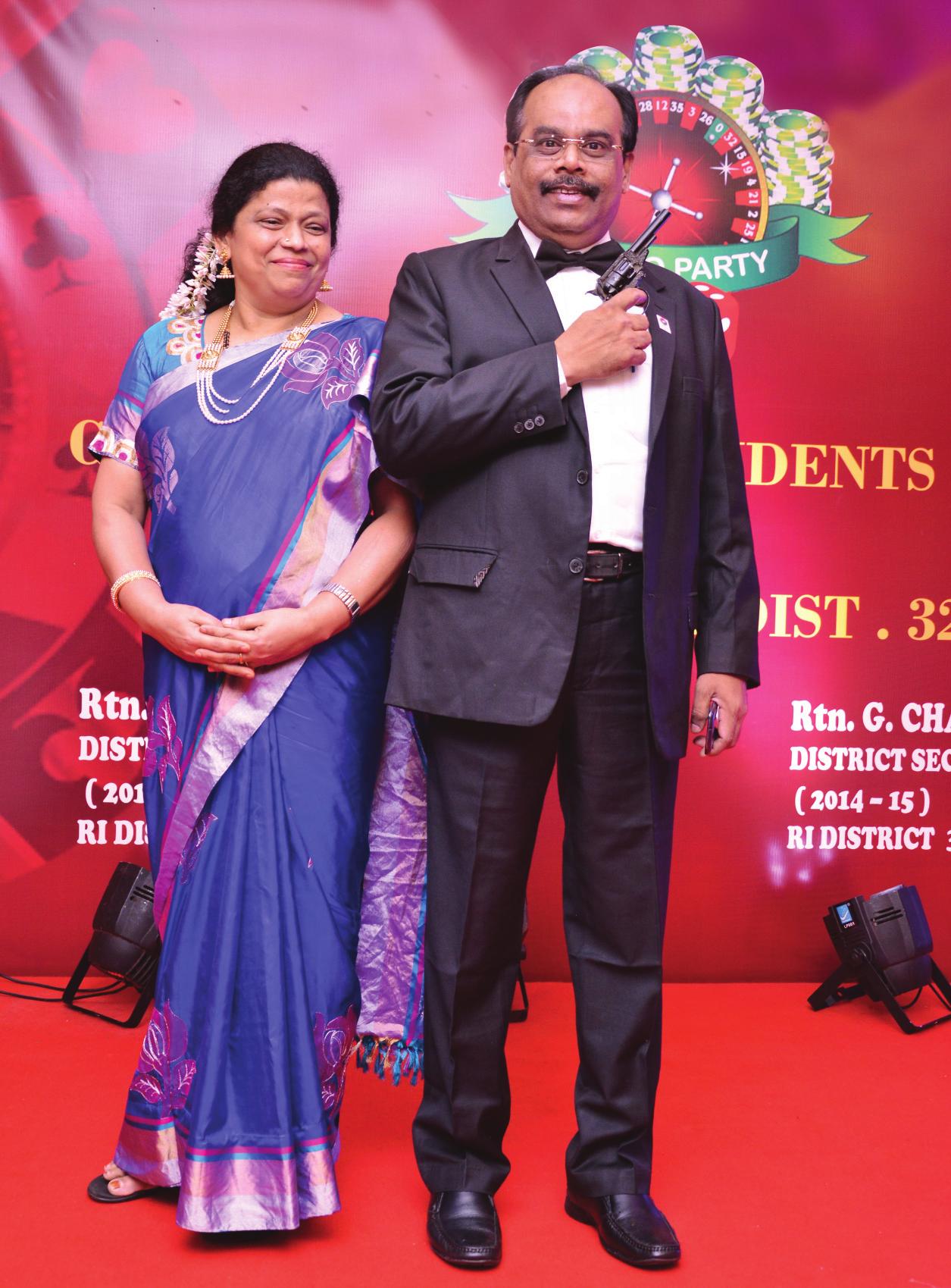 Leadership has always been a second nature tor Rtn.Nazar who started off his leadership roles right at school as the 'School people Leader' , Chairman of the College Students' union and a Senior Under officer for NCC for two years in college. He was one of the 30 Senior Under officers selected on a National Level for a one month Defense leadership program at Madras Regiment Centre, Ooty, Tamilnadu.
Rtn.I.S.A.K.Nazar is the Promoter and chairman of Manna Group of Companies, Manufacturing and Marketing Natural health food products in the brand name of MANNA. The group has All India Network with over 300 dealers. It is an Iso 22000 and HACCP certified group and a recognized Export House.
Rtn.Nazar joined Rotary in 1994 and was the President of the club in 1998-99,bagged the Best President of the year award and won the coveted Rotary All Round Golden Trophy for the Club. Rtn. nazar is presently the member of Rotary Club of Anna Nagar
Under the able guidance of Rtn. Nazar, the club has undertaken many successful campaigns. A few of them are as below:
CAMPAIGNS:
The Dist 3230 Collected funds of over 20 Cr pa cumulatively. The club sourced 1 million Rs fund and 3 truckloads of material for Jammu & Kashmir relief operations
The tsunami relief was also greatly funder by the club in addition to volunteer assistance in this cause
Many NGO and other deprived organizations are regularly benefacted due to the club.
Has provided medical care and funds for many war affected areas in Sri Lanka.
The most recent initiative is called ' MY FLAG MY INDIA'. A phenomenal event which is expected to awaken the sense of patriotism in everyone.
'My Flag My India', plans for the worlds largest National flag which will be formed by more than 50,000 enthusiastic Indians is scheduled to rollout on the 7th of December, 2014 at GST road, Vandallur in Chennai. Initiated by Rotary International District 3230, this truly unique, mega national event aimed for a social cause was announced today at a grand gala event in the presence of the chief guest, The Governor of Tamil Nadu, Honble Dr. K Rosaiah, RI District 3230 - District Governor, RTn. I.S.A.K.Nazar and Chairman Rotary Days, RTn.Mohan Raghavan, along with prominent corporate leaders, renowned film celebrities, Rotarians and other dignitaries Organized by Rotary Inter national District 3230, this nationalistic initiative is a gigantic platform for numerous, proud and spirited Indians to explicitly brandish their commitment and dutiful responsibility towards their country, with a feeling of true pride resonating within. Welcome to people with varied walks of life, this extraordinary concept will instill a real sense unity amongst diversity.
This remarkable movement will make full use of the proceedings collected by supporting various key social causes such as health, education and community development, thereby inheriting a sense of belonging to the society with care. Chennai is sure to witness an epic moment by creating history through Rotary My Flag My India, wherein a sense of social responsibility is sure to reverberate soundly in the hearts of many.
Speaking at the announcement of Rotary My Flag My India, Rotarian I.S.A.K. Nazar, District Governor, RI District 3230 said, « Rotary being an International service organization is conducting this Human chain National Flag to reiterate the importance of our nations values and principles.
This event will witness participation of various age groups, backgrounds, and geographies of India which will showcase unity of the Nation, the love for our county and the care for the society. I thank all our Rotarians and our execution partner Quanta G for conceptualizing this mega national event in Chennai with a cause and look forward to support from each citizen of India, which includes corporate houses, prestigious brands and other influential personalities «
An intercept from his recent interview.
The Rotary club is an exemplary organization and instills many human values in its members and associates. Some of the key takeaways of being a Rotarian are:
1.It lays the foundation for leadership qualities in an individual
2. Follows the concept of ‹ first among the equals›
3. It acts as a platform to meet and interact with various world leader
4. It inculcates the ‹ Art of Giving›
5. Unifies cast, creed , religion and creates a feeling of brotherhood.
6. Imbibes helping attitude into young members ( annets ) from an early age.
7. Brings social awareness involving individual and their families.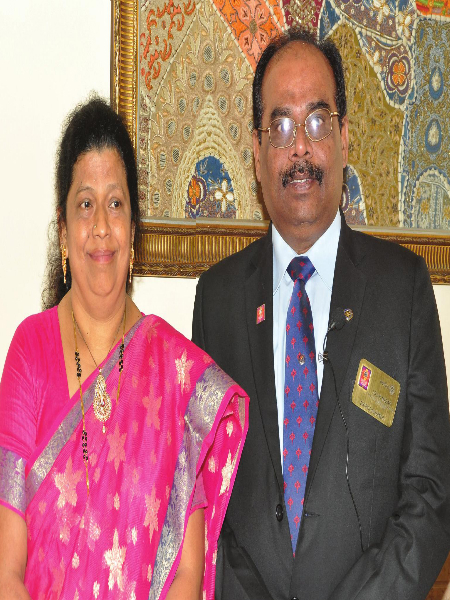 The Dist 3230 has witnessed enormous growth in terms of achievements and planning under the wise leadership of Rtn.I.S.A.K.Nazar. A great number of successful programs under his valued guidance speak volumes about the club and its efficient functioning. Just as the rotary has achieved a historic landmark by helping the nation to eradicate Polio, we wish that our district also finds huge success at a national and international level. We wish the club to find great luck in all their future endeavors !

BUDDING MANAGERS
NOVEMBER 2014 ISSUE
Author:
buddingmanagers
Posted On:
Wednesday, 26 November, 2014 - 16:01
Leave Your Comment