brand namma AMMA
Abstract:


Within two years of its inception and foray into the Tamil Nadu market, the first-of-its-kind Brand Amma is a stupendous success as it banks on strategic brand game.


Main Article:
quoting the Chinese proverb "If you are thinking one year ahead, plant rice; if you are thinking 10 years ahead, plant trees; and if you are thinking 100 years ahead, educate the people," Jayalalithaa said, "My government has done all three. I am committed to providing good governance now, in the years ahead, the decades to come and to implementing lasting reforms that generations will speak of." – Hon'ble Chief Minister Dr. J Jayalalithaa – the idiom from the website www.jjayalalithaa.in resonate the brilliance, vision and passion of one of India's most commendable and revolutionary leader. Proving her mettle and political genuineness, Tamil Nadu's avant-garde chief a.k.a Amma made a clean sweep by winning 37 seats of 39 in the state in the Lok Sabha polls 2014. This is not the first time that her clever governance and schemes left the opposition scrambling for cover.
Holding the most important chair in the state, the actor turned politician has had quite a whirlwind romance with politics. A scholar, voracious reader, an eloquent orator and a gorgeous personality, Jayalalithaa Jayaram is the epitome of an idyllic leader. Building her brand over the decades, today Amma is India's most quintessential politician. During her electoral regime in the state, Tamil Nadu has witnessed many firsts in terms of progress and achievements. With her varied array of schemes and branding techniques, Jayalalithaa has introduced the state to a new nature of modern politics – a feat that makes for a brilliant branding lesson for every management student and entrepreneurial aspirant.
Political connoisseurs all over the country have marveled at her governance strategy and at the élan with which she created a niche space, establishing herself as the mother of the masses.
To build a national level political brand cannot be done overnight or over one term at the office – such feat calls for persistent effort, heaps of commendable laurel, brilliant branding and marketing tactic along with people's undivided loyalty.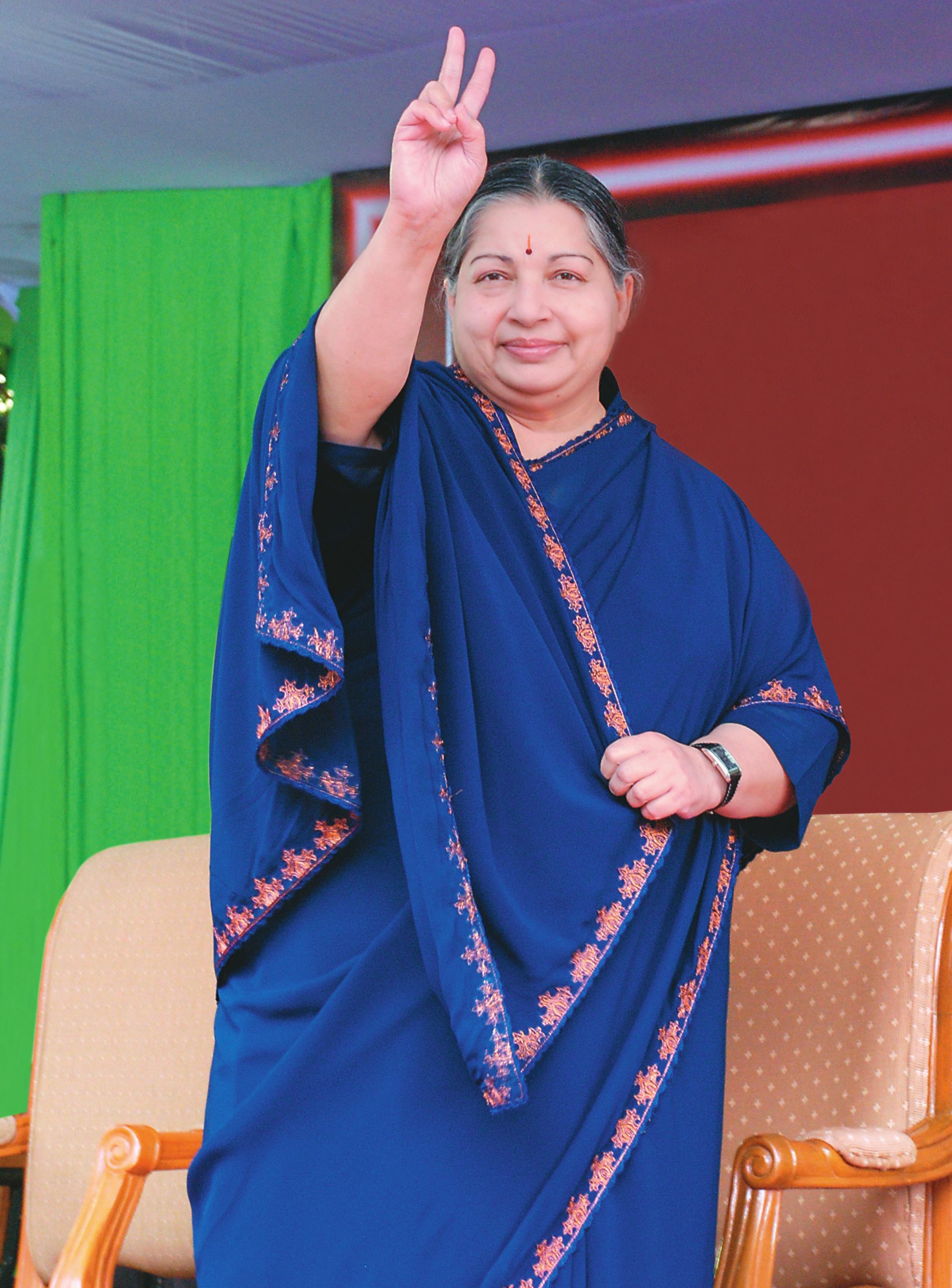 Branding Brilliance
In a country like India where people are prone to changing political climate, Ms Jayalalithaa has monopolized the reins of one of India's biggest and fastest developing state. Meticulously crafting her governance strategies as she bombarded the market with her brand has proclaimed her brilliance over and over again. From mineral water to eatery and from medicine to grocery stores now – brand Amma is slowly conquering the market. She started establishing her brand by standing up for the people and voicing strong opinions that made her relatable. By becoming the face of popular issues in the state she secured the trust of lower and upper middle class – thus securing a huge chunk for her vote bank. Over the course of her political career Ms. Jayalalithaa slowly changed the political narrative of Tamil Nadu by personally attaching herself to issues that mattered. The winning mantra of excellent branding started out when back in the nineties, she set out to clean her political slate and reinvent herself. This is the exact same strategy that Prime Minister Narendra Modi used during his canvassing course for Election 2014. Since then, her idea has been to keep it simple; her vision for the state is clean governance and complete welfare. Her vigorous image building strategy was a mega success. Every Tamilian today, for or against, rich or poor, literate or illiterate, young or old, knows about her governance style and is aware of her plan for the state and its progress. This feat was achieved by the CM and her party AIADMK (All India Dravida Munnetra Kazhagam), a political party that she single-handled mans, by being extremely stern, vocal and transparent.
To start with Ms. Jayalalithaa's canvassing style is nothing less than a carnival of freebies for the people of her state, with that she established herself as a provider. According to branding and marketing experts, a relatable and reliable brand is always easier to sell. Consumers connect and extend their loyalty if they can share the intentions of the marketer. Cashing in on this tactic, Jayalalithaa's manifesto always included freebies for the downtrodden and folks of middle-class and below. Youngsters and students were promised free textbooks, laptops, bicycles and fixed deposit, while the poor got cattle, sheep, television, mixer grinder, solar powered homes and more. The products chosen as the manifesto giveaways were very cleverly handpicked. Jayalalithaa made her way into each and every house in the state by the means of these products as each product whether it was the TV or the laptop had her face permanently embossed on them. Not only that, every product was symbolic of the fact the under her governance, the needs of the people will be met. So much so that the CM even promised to take up the responsibility of all the girls from poor families in the state by pledging four grams of gold to each one of them. This move not only established her as an alpha member of every family in the state but also earned her undeterred loyalty. While the goodies took care of one section of the society, the rest was captivated by her conviction for success and excellence which she showcased by the means numerous schemes that promised growth in every sector, right from health to education.
Another testament of AIADMK Chief's branding brilliance is her clever and extensive usage of various channels of media. On the occasion of her government's first year anniversary, the entire nation woke up to her face magnificently printed on the front page of every possible newspaper daily.
While many branding gurus were on the edge over the effectiveness of this strategy, they did agree that it sure made an impact. The right means, words and channels of marketing can make or break a product. A whopping 25 crores was allotted for this massive publicity undertaking. With a catchy caption that read 'One Year of Achievement. Hundred Years Leap Forward, it was made sure that the name and symbol of the party and its chief would be imprinted on every common man's mind. Apart from newspapers, the entire city of Chennai as well as the state was decked up with hoarding, posters, pamphlets, and flags to commemorate this feat. By creating a celebratory environment, people of Tamil Nadu were left with a nostalgic and reassured feeling. With wide range of acquaintances and well wishers across the political spectrum, Amma reinstated people's trust in her my getting these national politicos to vouch for her. This undertaking was one of country's biggest and far-fetched advertising campaign. Few experts opined that though this nature and level of branding might not have had a positive impact on brand Amma, it definitely generated mass level awareness and therefore can be considered as a good enough branding achievement in itself. The advertising in general didn't leave a politically meaningful impact, but it sure established the grandness and unfathomable presence of Brand Amma, her significance and the fact that she is a force to be reckoned with and is here for the long haul.
National presence and influence
When it comes to Tamil Nadu's political market, Ms. Jayalalithaa controls the arena with a remote control of sorts and has the players of her party swaying to her tunes.
Being a fierce and intelligent leader that she is, Ms. Jayalalithaa has friends in the high places across the country. She has used these connections to voice her opinions and involvement in national level governance multiple times. Being a person of enormous self-confidence, steel determination and functioning knowledge of fundamental issues in her state, Amma has always been a defender of her people. Harping on the massive power and public accolade,she on several occasions has reaffirmed people's trust in her by taking the issues, concerns and struggles of her people to the central government.
Among the various national level protests and concerns raised by Amma are her recent objection against the Sanskrit week, her disapproval over allowing FDI (Foreign Direct Investment) into our country's retail segment, the protest against fuel price hike and many more. A detailed study into each of these protests reveals the involvement and clear vision that Jayalalithaa has for the people of her state and the country in general. For example, her vehement protest against opening Indian retail sector to FDI stems from the knowledge that this move will not only hamper the local businesses but will be neither enhance the efficiency of the market nor improve the state of inflation. In a constant bid to modernize the state and fulfill her pan India vision, Jayalalithaa's government has always promoted Human Resource Development and the importance and relevance of Higher Education. The national level statistics have proved that these initiatives are a runaway success as Tamil Nadu ranked in the top slot in various education charts which also proves that the state in general has achieved the maximum growth in the education sector in the entire country.
Also, the state has 52 new colleges and the highest GSDP (Gross State Domestic Product) aallotted for higher education alone. These political moves are an indicator to the fact the present AIADMK is truly a government of the masses.
It is not just the developmental subject that catches the CM's attention. Taking cues from national incidents such as the Delhi gang-rape, she declared the initiation of a thirteen point action plan to prevent such gory acts of crime against women in the state. Along with implementing this action plan in Tamil Nadu, Jayalalithaa also opined and advised the center to amend the rules that concern the women folk of the country with the likes of the Goondas Act. She also requested for death penalty, non- bail able arrest and chemical castration. Within the state she placed an order of public surveillance by the means of CCTV (Close Circuit Television) to identify and arrest offenders and bullies.
Another issue that she raised on a national level with a direct appeal to the Prime Minister was the restoration of kerosene allotment in Tamil Nadu. Also, along with her opposition for Sanskrit week, the CM wrote to the PM to oppose the move made by the Central Government to increase the officially usage of Hindi. Recently, Ms. Jayalalithaa also raised an issue on the international matter of Visa denial to UN (United Nations) team probing the violation of human rights in Sri Lanka. Such initiatives and personal involvement by the Chief Minister of Tamil Nadu has repeatedly reassured the people about her good intentions and has re-established a sense of warmth and protection.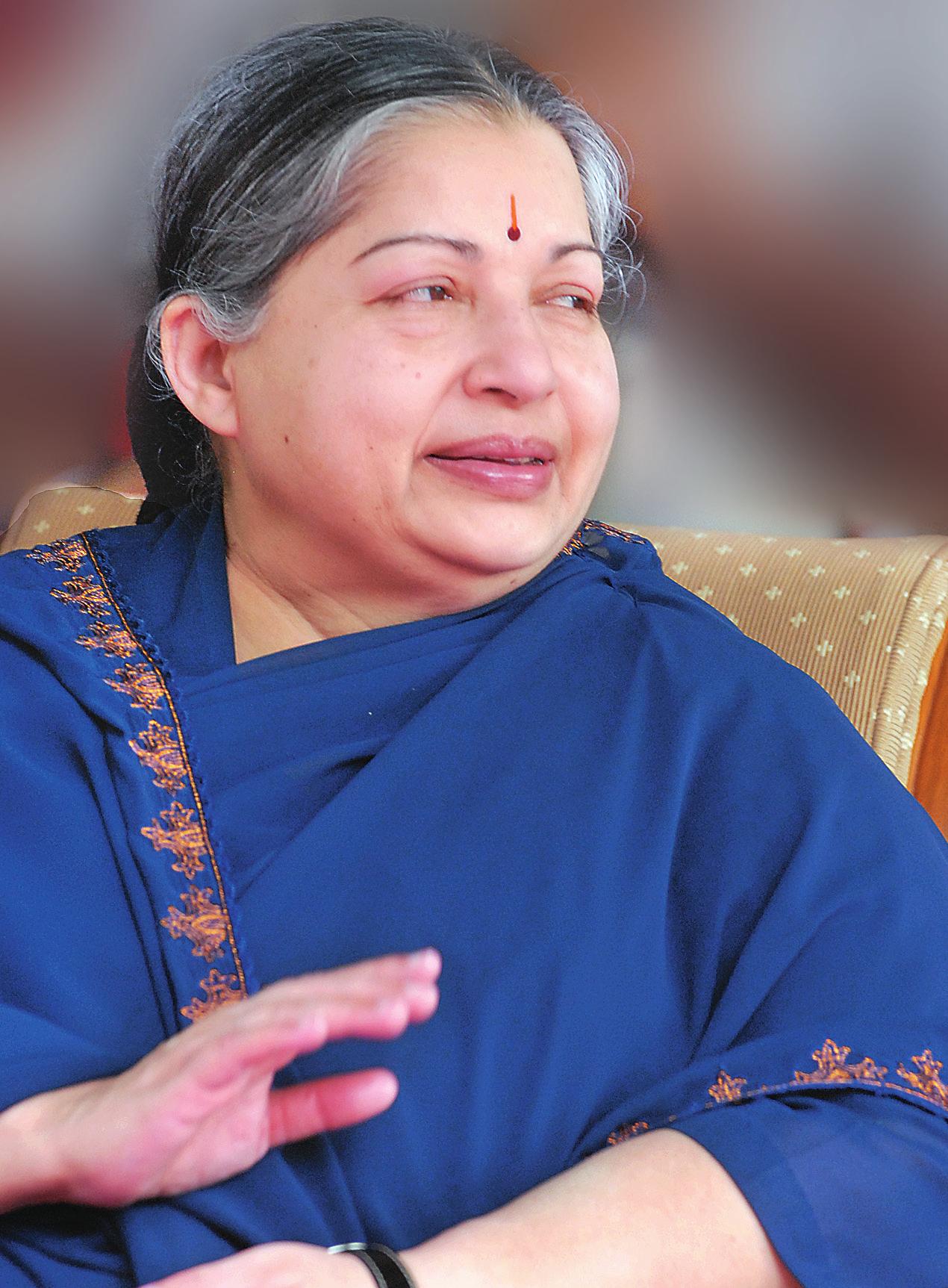 For her people – schemes, initiatives and products
With various innovative products, schemes and initiatives flooding the market, the CM has initiated a new nature of branding. In her bid to take the relevance of Brand Amma within the state and among the people a notch higher, she and her government have undertaken various first-time and one-of-its-kind moves to captivate the people. Emerging as a solid and sustainable brand in the state, these schemes have improved the lifestyle of needy and downtrodden people. Being a runaway success these initiatives are another stellar testimony of CM'S maxim in governance. And as it was initially perceived, these projects under brand Amma aren't just a branding tactic or a device for populism. The success of has proved that these products are effective intercessions to regulate cost of basic commodities and are tangible measures to improve the lifestyle of people. Here's a sneak peak at the few products under banner Amma:
Amma Canteen: also known as Amma Unavagam, these eateries promise to tickle your taste buds at extremely pocket friendly prices. Idlis for Re. 1 and meals for two under Rs. 20, this initiative is a runaway success as branches have sprouted all over the state. It is the first initiative to be launched under the Amma banner
Amma Water: also known as Amma Kudineer. Available in bus stops, canteens and shops across the state, it is by far the cheapest drinking water as it is sold at Rs.10 per liter. These bottles are used as branding tools as each unit carries a sticker that reads 'amma' impeccably draped around it.
Amma salt: it is a recently launched product that is available in the market in three different variety. The idea behind this product is to meet the various health needs of the people from the weaker section.
Amma pharmacies: also known as Amma Marundagam. Medicines at these stores are available at subsidized rates to the public. The plan is to open 100 pharmacies across the state.
Amma school bags: these bags with Ms. Jayalalithaa's photo embossed on it were distributed among the government schools students before the elections.
Amma theaters: set to be built on plots owned by Chennai Corporation, these theaters are sure to make entertainment possible and cheaper for people who can't afford the expensive movie tickets earlier.
Amma Tea: still in its inception phase, this product is yet to be officially announced by the government. The tea is to be produced and packaged by TANTEA (Tamil Nadu Tea Plantation Corporation Limited) and is set to sold as 'Amma Tea'.
Amma grocery: also known as Amma Amudam, this is one of the latest initiative ready to be launched by the Chief Minister. In a bid to strengthen the food and consumer sector in the state these outlets will sell household provisions and groceries.
Amma employment scheme: with a promise of Rs. 5000 as stipend during the six-months training period and Rs. 12000 salary afterwards, this scheme is an effort made by the CM to provide employment to the youth and to meet the need for human resource in the state. A promising 30 per cent of these seats have been reserved for women.
BUDDING MANAGERS
AUGUST 2014 ISSUE
Author:
buddingmanagers
Posted On:
Saturday, 16 August, 2014 - 14:11
Leave Your Comment