CRANKING UP MSMEs
Abstract:


The government is redesigning the ecosystem for small enterprises to rev up the vital engines of economic growth.


Main Article: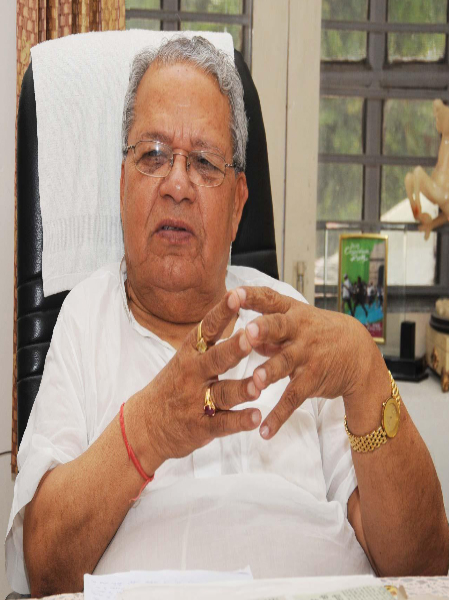 There is a whiff of enthusiasm among the country's micro, small and medium enterprises (MSMEs). They see a revival in sight as the new government in New Delhi attempts to spur growth. Nearly 3.6 crore small enterprises are looking up to the Narendra Modi government to bail them out of stagnation.
"It is this government's priority to revive the MSME sector that has collapsed in the past few years. My ministry is doing everything possible to create conducive atmosphere for it to flourish," stresses MSME Minister Kalraj Mishra.
Mr Mishra's reassuring words are certainly not mere lip service. Over the past seven months since taking charge, the 73-year-old minister has been following a hectic schedule that can put people half his age to shame.
Mr Mishra has got cracking from day one, meeting associations of small businesses from across the country. He has been hearing out their grievances and picking up their suggestions to alter existing schemes and frame new ones. He is also working in close collaboration with State governments to evolve an effective policy framework for the MSME sector.
Besides, the MSME minister has been pushing plans and programmes to boost the sector. Be it inaugurating a technical school in New Delhi - jointly promoted by the MSME Ministry and Samsung - or launching an online shopping portal of National Small Industries Corporation (NSIC) or a job portal developed by the National Institute for Entrepreneurship and Small Business Development (NIESBUD), Mr Mishra has been ensuring that these small measures go a long way in promoting the vital engines of the economy.
Mr Mishra's spate of inaugurations and launches is far from any regular photo-op exercise. On the contrary, they are serious attempts of breathing life back into the country's small enterprises. The MSME Ministry - one of the few ministries to be awarded the ISO 9001:2008 certifi cation - and its agencies - NSIC, NIESBUD, Khadi and Village Industries Commission and Coir Board, among others - are working overtime to revive the critical sector.
Multiple hurdles
The MSME sector may be small in size and scale. Yet it has a lot at stake for the entire economy, contributing
about 8 per cent to the country's Gross Domestic Product (GDP). Moreover, small enterprises account for around 45 per cent of the country's manufacturing output and a little over 40 per cent of its total exports.
The crucial sector employs the largest number of people in the country after agriculture, providing direct jobs to over 8 crore people. Besides, it is a cornerstone of the country's industrial structure as many small ancillary units supply key components to large industrial projects.

But for all its signifi cance, the MSME sector has never really got its due. It has been pampered on paper with a number of schemes but seldom benefi ted from them in reality. The past few years have been terrible for small enterprises, thanks to global economic downturn. Apart from a drastic drop in overseas and domestic orders, they have had to contend with mounting pending payments and high raw material prices.
The biggest of hurdles before the sector continues to be fi nance. Timely access to funds at affordable rates continues to hold it back. Despite a deluge of schemes - disproportionately debt-centric - small businesses find it tough to get adequate funding. "Loan recovery levels of MSMEs are higher and the speed with which they fall back on track are faster. So, one wonders why interest rates for MSME lending should be higher than rates for finance that larger industries get," asks Dr P M Mathew, the director of the Institute of Small Enterprises and Development (ISED), a Kochi-based think-tank.
A recent study by International Finance Corporation, in partnership with the Japanese government, reveals that MSMEs in India require a whopping Rs 32,50,000 crore in financing.
The study further adds that about 78 per cent of the huge funding is arranged through informal sources or self-fi nancing, pushing up the cost of funds. It points out that only the remaining part is met by banks and other institutions.
Kalraj Mishra, like most of hiscolleagues in the Narendra Modi Cabinet, has been quite busy over the past seven months. Each day of the Union MSME Minister passes off with endless meetings, interactions with delegations and, of course, unending office work, attending to files.
Incidentally, Mr Mishra is 73 years old but with the energy level of a 37-year-old. Beginning his day at 5.30 am, he usually works beyond 11 pm. This is the schedule that he picked up decades ago as a pracharak (fulltime volunteer) of the Rashtriya Swayamsewak Sangh, the ideological front of the Bharatiya Janata Party (BJP) and the Sangh Parivar. Inspired by Jayaprakash Narayan, he actively participated in the anti-Emergency movement of the mid-1970s.
A post-graduate from Kashi Vidyapeeth, Varanasi, Mr Mishra is a prominent fi gure in Uttar Pradesh's political circles. He has also served as minister for public works, medical education and tourism in the UP government between 1997 and 2000. A three-time Rajya Sabha member, he was elected to the Lok Sabha from Deoria in UP last May.
The Khadi-clad, soft-spoken minister is a strict disciplinarian and able administrator. In a short span of time, he has been successful in reviving the hopes of small businesses across the country with deft policies and swift action. In a wide-ranging interview with India Business Journal, the MSME minister shares his plans and programmes to bring vibrancy back to the critical growth engines of the economy.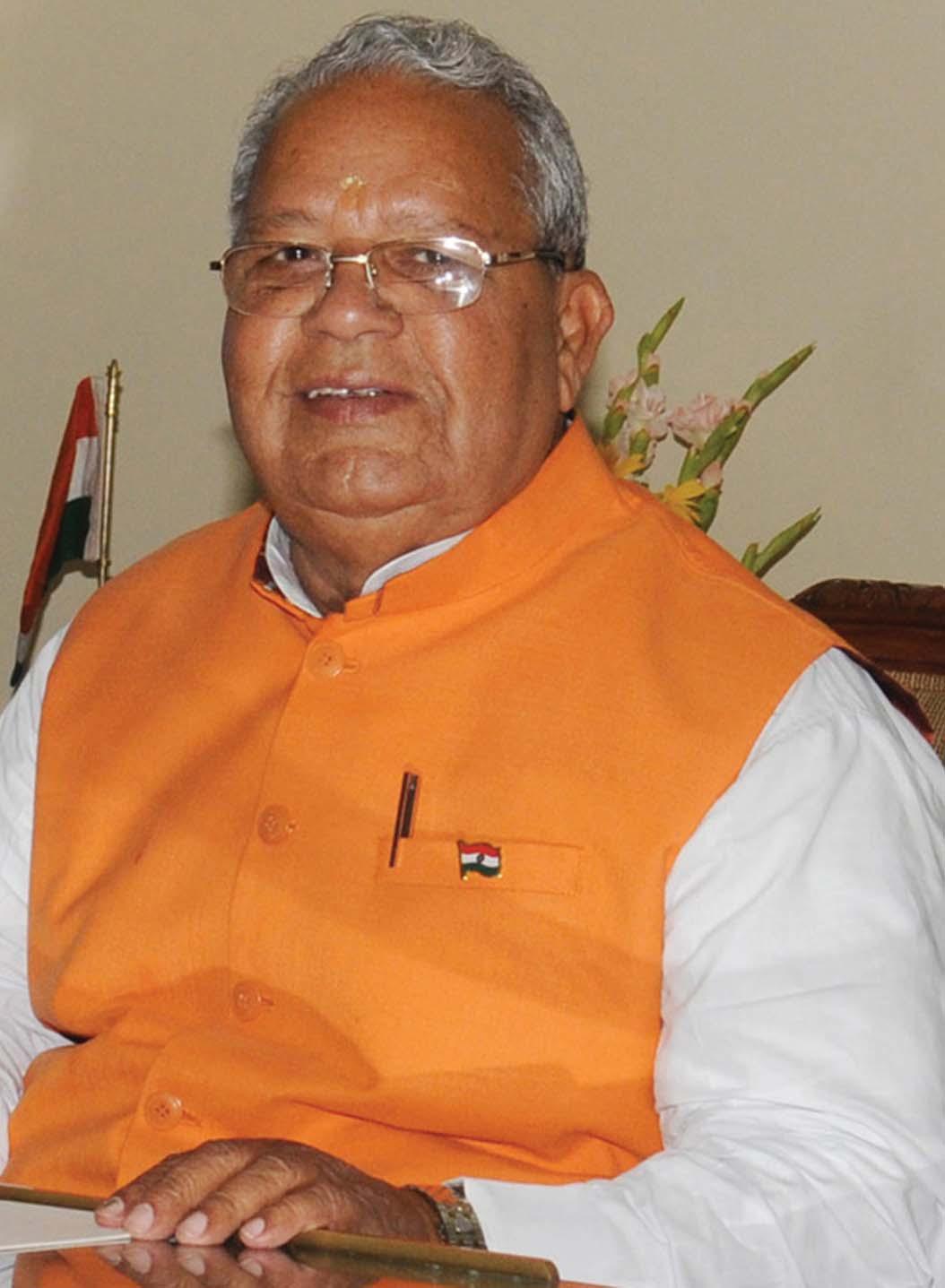 What are your ministry's top priorities in reviving the high-potential MSME sector?
As a first step, we want to redefine MSMEs and make them relevant to the changing times. The government is in the process of amending the MSME Development Act, 2006, to bring about the necessary changes. Besides, the new draft MSME Policy, which is at the advanced stage of fi nalisation, will facilitate in developing small enterprises to their fullest potential. My ministry is doing everything possible to provide these enterprises with raw material, marketing and capital support, simplify procedures for various clearances and create conducive atmosphere for them to flourish.
Would you specify some measures being taken in this direction?
The ministry is working on a simple format to streamline the process of fi ling entrepreneurs' memorandum through an online system. This will prove to be an important step for setting up new enterprises in the country. My ministry is also interacting with other ministries to fix a deadline for procurement of NoCs (no-objection certifi cates) from ministries concerned to ensure that small entrepreneurs do not face any diffi culties. There is little progress on the public procurement policy for MSMEs, which became effective from April 2012. From April 2015, it will be mandatory for PSUs, ministries and other government departments to procure 20 per cent of their requirement of products and services from MSMEs. We are asking States to create land pools by listing out all unused land available with them. More than 40,000 industrial plots and another 20,000 plots in SEZs (special economic zones) are lying vacant across the country. We can set up millions of new enterprises on these vacant plots by formulating an appropriate policy.
What efforts are on in developing skilled manpower for small enterprises?
The government is committed to creating industry-responsive manpower by giving thrust on employable skills and vocational training in partnership with industry. Various field establishments under the ministry have trained more than 6,00,000 youths last year. We will be setting up an incubation centre in every district for skill development of both labourers and entrepreneurs in rural areas. With skilled labour, we will strengthen the Make In India campaign.
Would you update us on the developments related to redefining the capital ceiling of MSMEs?
The ceiling was fi xed eight years ago under the MSME Development Act, 2006. A higher capital ceiling will bring many more companies with higher investment in plant and machinery within the sector's fold and allow them to benefi t from schemes and incentives tailored for small enterprises. The draft amendment proposes to hike investment limits in plant and machinery to Rs 50 lakh from Rs 25 lakh for micro units, up to Rs 10 crore against the existing Rs 5 crore for small units and up to Rs 30 crore against Rs 10 crore for medium enterprises.
Are there any plans to revive over 2 lakh small enterprises that have shut shop across the country in the past few years?
The government is making efforts to revive units that have become sick. We will sit with the units and figure out those that are viable and help them revive. We are also working on developing a bankruptcy framework to offer easier exit routes to sick companies.
Despite a flood of MSME-centric schemes, the sector still finds it difficult to access timely, low-cost funds.
My ministry is lobbying hard with public sector banks to extend loans to MSMEs at the base rate so that this segment is able to access capital at much cheaper rates.
We are also ensuring that banks do not insist on collaterals when extending loans to small businesses under the Credit Guarantee Fund Scheme. Every year, collateral-free loans worth over Rs 20,000 crore are provided to about 14,000 entrepreneurs. My ministry is urging State governments to set up a mechanism for funding new entrepreneurs at the State level. I am happy that Kerala and Chhattisgarh have taken a lead in this direction.
How is the government addressing challenges that MSMEs face in accessing technology and marketing network?
Apart from the government's stress on skilling the workforce, the private sector should also open technical institutions, tie up with enterprises and train youth in large numbers with a guarantee to provide jobs. The PPP route can be explored to equip small enterprises with world-class technology. In fact, my ministry has a tie-up with Samsung to setup ten technical schools across the country to train approximately 10,000 youths a year. Last year, we set up one such technical school in New Delhi.
Many of our agencies have taken measures to facilitate MSMEs in marketing their products. NSIC's online shopping portal is a boon for small enterprises to market their products and services to every corner of the country. Another similar move is the ministry's Virtual Cluster, a dedicated, web-based portal, that enables small businesses located anywhere in the country to register online instantly, get linked with each other and leverage each others' expertise.
Absence of an ecosystem to nurture and promote small enterprises is equally responsible for hampering the sector's growth prospects. Innumerable licences and clearances to start operations and tough labour laws often frustrate seasoned corporate houses with deep pockets. With limited resources, very few small enterprises can overcome labyrinthine bureaucratic hurdles.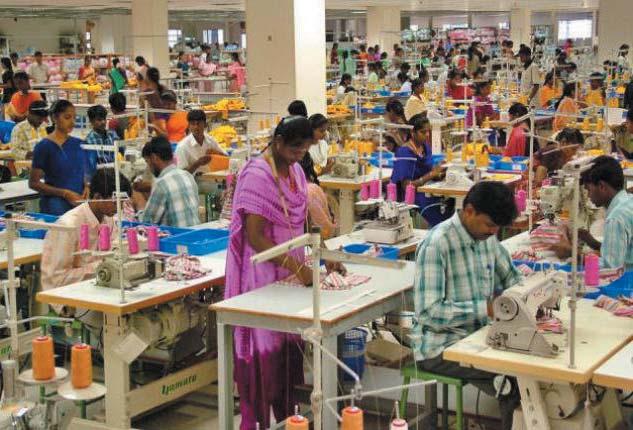 "The government should acquire land and give it to entrepreneurs at economical rates with plug-and-play facilities, as in China, so that operations can start from day one," opines Anil Bhardwaj, the secretary general of the Federation of Indian Micro and Small and Medium Enterprises (FISME).
The 'missing middle' continues to undermine the sector. The catchy term refers to 95 per cent of MSMEs concentrated in the micro segment, leaving small and medium segments with a minuscule minority share. This missing middle has resulted in Indian MSMEs remaining stunted and not growing in size and scale to reap the gains of globalisation.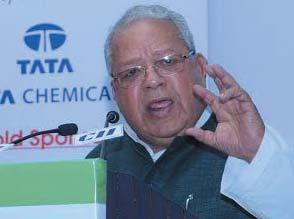 A simple technological tool, like a website, can change the fortune of an enterprise. With e-commerce emerging as a big game-changer, there is a new opportunity for MSMEs to utilise digital platforms and reach out to the remotest corners of the world at a minimal cost. But unfortunately, very few small enterprises in the country are able to take advantage of the cyber world. A 2013 Google-FICCI survey reveals that only 5 per cent of Indian SMEs have a website.
However, the situation could be changing for the better. Last June, Flipkart signed an agreement with FISME to facilitate MSMEs to tap customers through the e-commerce platform. The country's largest ecommerce company is planning to rope in 50,000 small businesses in the next two years.
Rival e-commerce players Snapdeal, Amazon and others too are tapping the country's richly diverse MSMEs.
Right moves
Incidentally, a positive turn of events for small enterprises is not limited to the cyber world alone. Their real world too is changing for the better. Over the years, the sector's fi nancial needs are being addressed to some extent. Banks' specially-dedicated SME divisions and Small Industries Development Bank of India's (SIDBI) varied schemes are doing their bit to fund small businesses.
Besides, SIDBI's many subsidiaries, such as SME Rating Agency of India (SMERA) and Credit Guarantee
Fund Trust for Micro and Small Enterprises (CGTMSE) are aiding small businesses to access loans at lower rates. SIDBI Venture Capital has taken the lead in offering venture capital to MSMEs. Many venture capital funds of the SIDBI subsidiary are a welcome departure for the sector, flooded with debt-centric instruments. Besides, SME bourses of BSE and NSE are also providing them a platform to raise funds.
"The government should acquire land and give it to entre-preneurs at econom-ical rates with plug-and-play facilities, as in China, so that operations can start from day one."
ANIL BHARDWAJ
Secretary General, FISME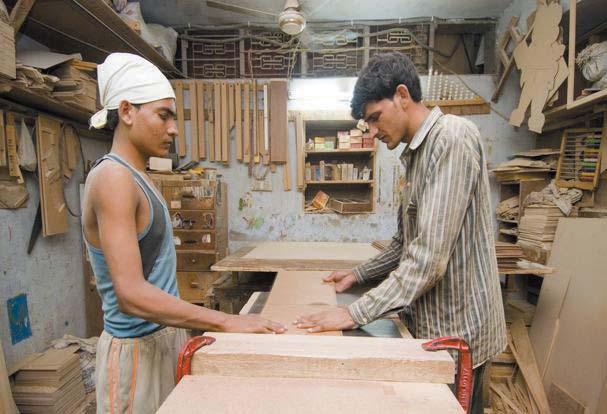 Meanwhile, the biggest positive turn for the sector appears to be the receptive Central government. For the first time perhaps, the government is looking at the sector holistically. It is pursuing a multi-pronged trategy by simultaneously tackling MSMEs' problems related to finance, skill, technology and marketing, among others, and building an ecosystem to make life easier for them.
"The government, with a vision to revive the 'missing middle', has imparted the initial policy impetus to empower MSMEs to participate in India's growth story," notes Rana Kapoor, the president of the Associated Chambers of Commerce and Industry of India (ASSOCHAM) and president and MD of Yes Bank.
The government's resolve to scale up small enterprises is reflected in its last July Budget, which proposed to set up a Rs 10,000-crore venture capital fund for MSMEs. The fund is aimed at attracting private capital and providing equity, quasi-equity, soft loans and other risk capital for startup companies.
The MSME Ministry is closely working with the Finance Ministry to operationalise the venture capital fund. "The methodology of investment has been left open. It can be angel fund, venture capital, self-loan or ny other risk capital. The impact of this, however, will be huge as it will lead to a total investment of more than Rs 75,000 crore," stresses Mr Mishra.
The focus has now shifted to skilling the country's workforce to provide small enterprises with skilled labour. Many large industries and corporations have responded positively to the government's call to skill the labour force through the public-private partnership (PPP) route. "Skill training should not be an afterthought. There is a need to create uniform training standards which are benchmarked to world-class standards," stresses Ajay Shriram, the president of the Confederation of Indian Industry (CII) and chairman of DCM Shriram.
The stress is also on incubating ideas and promoting an innovationbased, entrepreneurial culture through a large number of start-ups. The MSME minister is keen on increasing the number of incubation centres from 70 to 500 in partnership with industries and industrial associations and opening 15 technology centres in some of the incubation centres.
Meanwhile, the sector's long-pending demand for reviewing the MSME defi nition for higher capital ceiling will soon be materialising. The crucial issue is a part of the MSME Ministry's background note to amend the MSME Development Act, 2006. "The current classification, based on investment, needs to be changed and based on the criteriaof turnover and employment generation. A separate set of compliance parameters and a favourable tax structure for MSMEs can help the sector," notes Prabodh Thakker, the president of the Indian Merchants' Chamber (IMC).
The note also proposes to provide time-bound revival and exit options for small businesses. The ministry is also fi nalising the new MSME policy that will redesign existing schemes and simplify norms and procedures for setting up a venture and seeking various clearances.
The government is also taking baby steps towards untangling a maze of labour laws, a political hot potato. The recent amendments to two of the labour laws put an end to the anachronistic Inspector Raj and simplify compliance norms for employers of small enterprises. But there is a long way to go on the labour reform front which will require the support of States and opposition parties.
Meanwhile, the domestic economy is gradually emerging out of the shadows of economic slump. Low infl ation, higher economic growth, recordlow crude oil prices and a possible rate cut by the Reserve Bank of India bode well for MSMEs. After a long time, small enterprises find themselves at the centrestage of the economy. As the government moves closer to getting the MSME ecosystem right, the vital engines of growth cannot be faulted for their new-found enthusiasm.

BUDDING MANAGERS
JANUARY 2015 ISSUE
Author:
admin
Posted On:
Thursday, 22 January, 2015 - 14:25
Leave Your Comment