DEBUNK THE MYTHS
Abstract:


With numerous false exaggerations about MBA degree looming around, one must be extra cautious before belling the cat


Main Article:
Myths can be mysterious, but the ones about MBA are outright outrageous. Picking a post graduation course in itself can be a taxing experience. Careful consideration and cautious calculations must be done before foraying into the two year management course. Opting for a MBA or not will be a crucial academic decision that can either make or break your career. Therefore, making an educated guess would be the wisest thing to do as the apt idiom by George Orwell reads 'myths must be broken because myths which are believed in tend to become true.' So, before these myths cloud your judgment, let us clear the air for you:
Myth #1: It rings in the big bucks!
MBA is your pass code to a handsome bank account is probably the most falsified fact about the otherwise constructive management course. The common notion that has been doing the rounds almost since the inception of MBA itself is the fact that it guarantees big money and is a sure shot means to ring in the moolahs. While MBA quips an individuals with the nitty-gritty of entrepreneurship and all the pros and cons there is to know about a career in business it doesn't assure instant money. Being a rather expensive course in itself, the common case for a business student during and immediately after the course completion is the tussle to clear the heap of student loan and other education related debt. Going into the course with the sole intention to make the big bucks is possibly the most downbeat reason to opt for MBA as it defies the very purpose of the course. Going by the rags to riches story of one of the richest folks of our generation like Bill Gates and the Wal-Mart's, it has been proved time and again that it's all mind over matter and tactics our shortcuts when it comes to excelling in the business arena.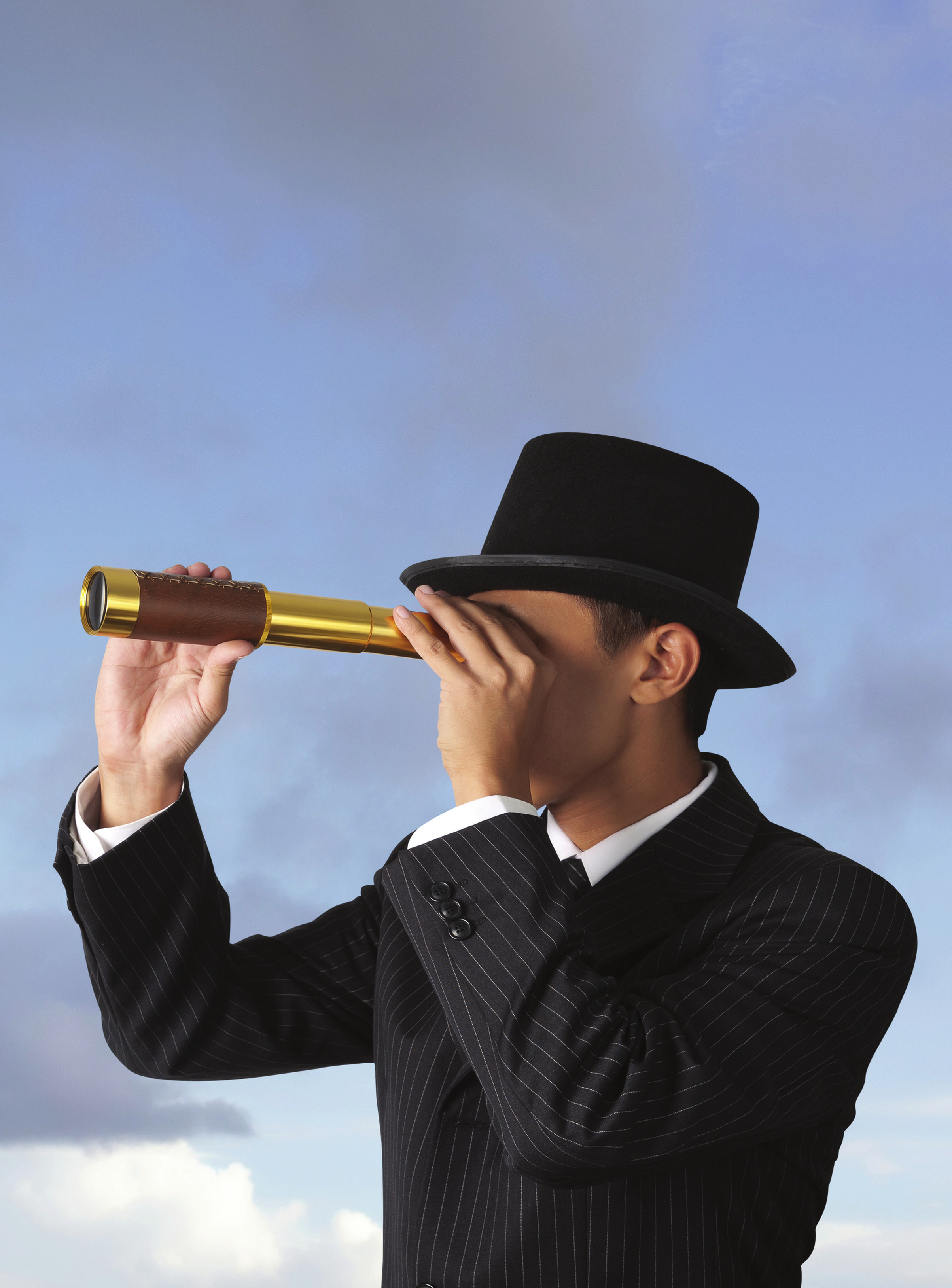 Such runaway success needs more than a 2 or 3 year course, such phenomenal feat and stamp on the corporate map needs steel determination, dedication, sheer hard work and a strong sense and understanding of business in itself. Given the present job market and the number of fresh MBA out there, it pure talent that would eventually matter. An MBA degree for sure will fetch you interviews, appointment and considerations at impressive MNCs, but that's about it, whether you get the job or not solely lies on the homework you do and the knowledge you carry forward from your B-school.
Myth #2 It gives you 'Brainy' bug!
Without a second doubt, it can be said that getting an MBA will enhance your personality, shake off that fear of public confrontation, boast your confidence, make you a people's person to an extent, but making your brainier than before is something it will absolutely not do. One of the most common notion and probably the biggest business bluff is that getting an MBA will ensure that you'd be smarter than the race and class that doesn't possess an MBA. Relevant business training and B-school education definitely puts you above the rest and places you in the crème de la crème slot for recruiters, but that since doesn't mean that you are smarter than the other, so be humble. MBA is a substratum of your business or a corporate career, what you learn in B-school teaches you how and where to start. But, sustaining and flourishing it comes with experience. B-school students are taught to be analytical and target- oriented, often being extremely calculative and prone to risky financial behavior, thus making them oblivious to the laws of probability and reason of experience.
The great financial collapse of 2008-2009 was testament of such erratic attitude of MBA professionals. The comeuppance was felt by not only them but a huge population of employees and workers who are yet to recover from that drought. Getting an MBA doesn't mean you will always have the right answers. Many freshers walk out of their B-schools thinking that they know absolutely everything there is to know about running a business and thus can tackle and solve every problem in that arena. But the fact that they are oblivious to is that, not every problem has a bookish solution that was taught to them in school. If so, every business in the country today would be blemish free and churning out huge turnovers. Lessons learnt in B-school are resourceful and useful, but there will be lot more learning to do and various unexpected problems to solve but only one other means there are and that is – experience.
Myth #3: Lets you swap careers
This isn't as much of a myth as it is a misinterpretation of what a MBA course is and does. An extensive post graduation business course at a B-school is a means to hone your business skills and not a means to start over. In general post graduation courses are meant to perfect what is already acquired, not a game changer or a talent initiator. For the professional who want to sharpen their business skills in their particular area of expertise should opt for MBA with an intention to further their career curve. For example a lawyer, to manage his law firm better should get an MBA, not to start a whole new dimension of business. A degree in MBA does under no circumstances guarantee a new career or enables a completely new career path. An exponential growth can be expected, provided the individual sticks to his/her line of skill.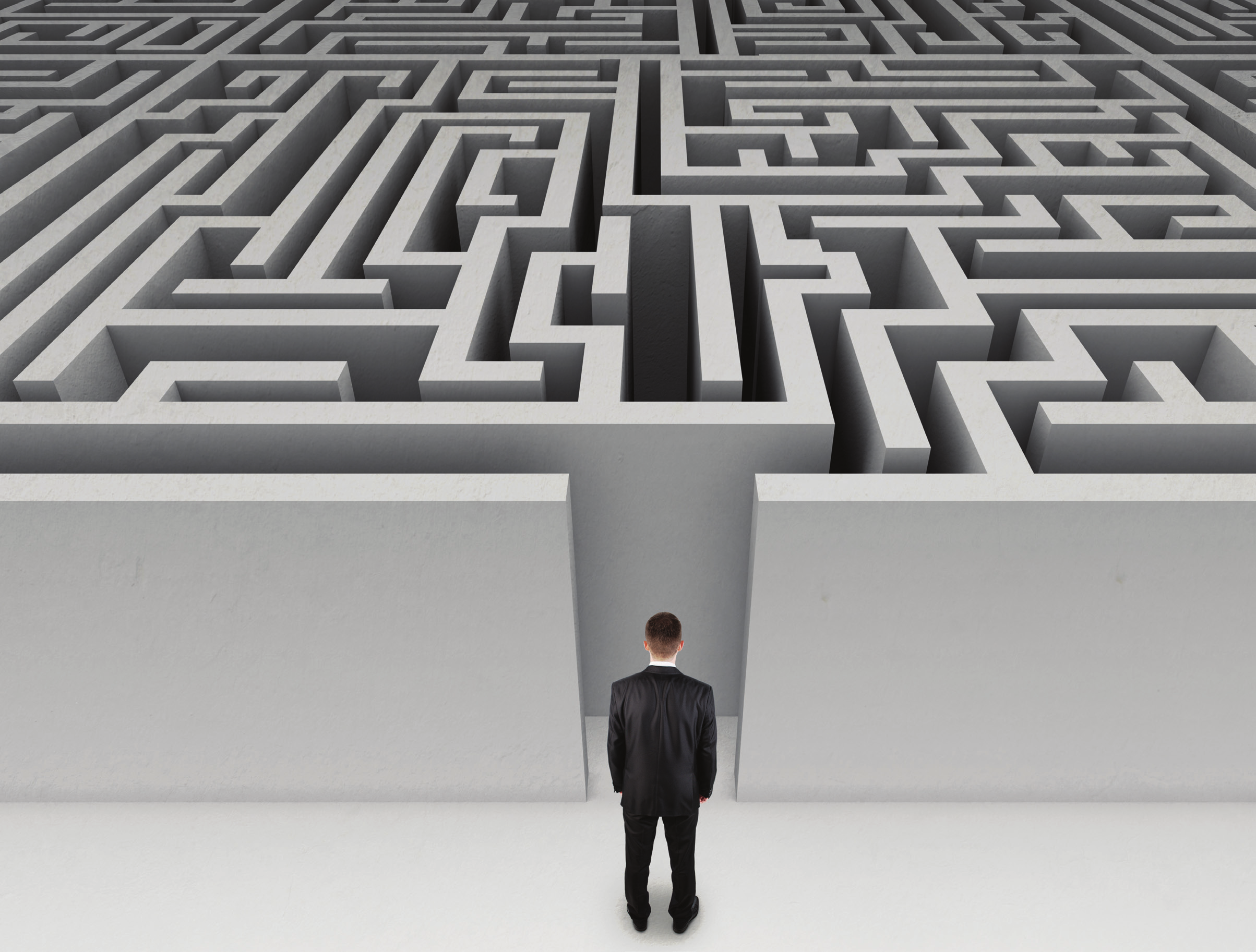 Myth #4: An awesome B-school is the ultimate ticket
Getting into the top tier business school is a commendable feat in itself. It's a reflection of the individual's academic flair and talent. But, as many have it getting admission at a premier institute doesn't ensure a bright future. At the most, it is just a stepping stone or your initiation into the rigorous and extremely competitive world of business. A good college name stamped on your resume will get you to the crowded corridors of high flying corporate organization but making it big in there will be solely on how well you apply your learning.
Sustenance in the business sector requires a consistent urge to learn and excels, which is a lifelong phenomenon. Excellent education and academic credential is all that would be given to you at a B-school, everything else beyond that will be due to your muscle and brain. A good example of 'good business brain gone bad' is the case of Jeff Skilling, former CEO of Enron Corporation, Houston, USA and a Harvard alumni who disgraced his company and took it to the dumps. Another classic example is the Indian national Ramalinga Raju, the former chairman of Satyam, a MBA graduate from Ohio University. Though these folks had the golden ticket from esteemed universities, it didn't ensure them ethical career or long term success.
Myth #5: It teaches you to talk your way out
MBA teaches you to eat, talk, breathe and speak business in every sense of the word. From business lingo to corporate jargon, the course itinerary covers it all. Over the span of two years at the B-school, a management student is taught to put their point across in a business appropriate manner. A good businessman and corporate mogul knows the importance of being articulate and using the right narrative while making your case. Excelling in various major verticals on MBA such as marketing, Human Resource, Branding and the likes depend on a how good of an orator and storyteller one is. A leader and a manager are required to be notoriously good at convincing with their words. Using the right terminology and language reflects highly on your credential and market value. But there is a fine line between knowledge laden rendition and empty promises – both require heaps of fancy vocabulary and a solid diction, but on the former will let you sustain in the market.
A good story teller is often the best brand builder and exceptional marketer. So, use your two year at the institute to hone your oratory and people skill. But, being a business novice, one need to watch their words and indulge in obfuscatory jargon.
Myth #6: Guarantees instant success
With it comes to management studies and its repercussion it is necessary to understand and anticipate that there is nothing instant about it – neither the outcome nor the success. At B-school they prepare their patrons for a lifelong romance with the corporate businesses and not to become an overnight corporate sensation. Acquiring an MBA degree gives you a creative and competitive edge, but it does not under any circumstance promise instant success. Many industry experts argue that while MBA prepares you to excel at a corporate level it doesn't however teach you to start your own corporation. That is, it teaches you how to work for others but not how to start you own venture and make others work for you. The intricacies of business that you will learn at school during your two year stint will teach you make already established business more prosperous. It is often said that B-schools are in the business of selling. They take in their patrons into the college by luring them with fancy MBA degrees and once the student is ready to step into the corporate arena, they lure the employers and big MNCs to take these patrons in.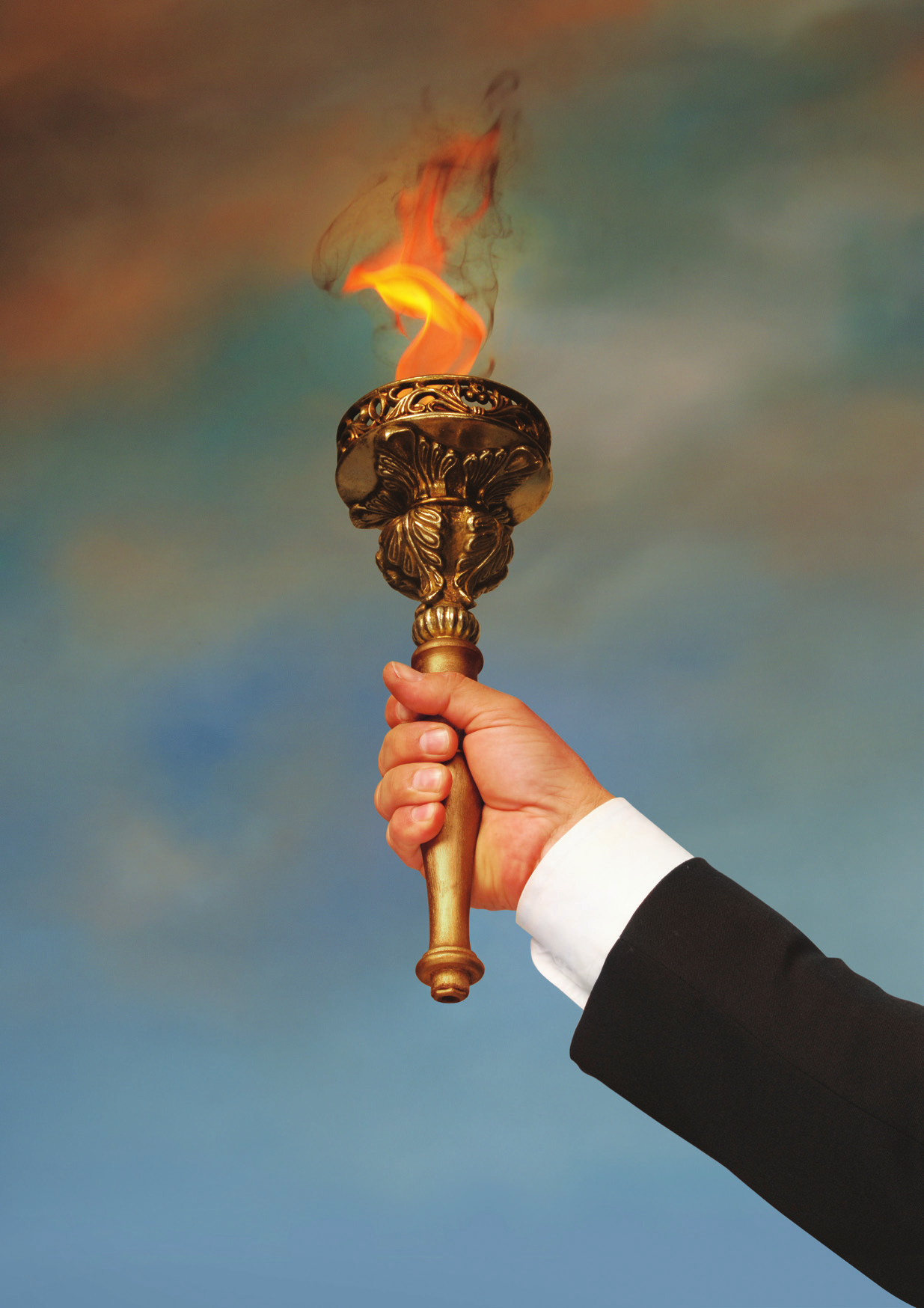 Myth #7: Makes you social
As the above pointer indicate, a Masters degree in Business Administration from a premier B-school moulds an individual to be job ready, makes them more articulate, presentable and confident to an extent, but the buck stops there. Getting into a B-school with an intention to network and increase your corporate contact base would be a massive waste of time and resource for both the individual involved as well as for the organization. In today's competitive era, a corporate organization can find an MBA graduate for almost a dime a dozen, literally. The only way to access the inner circle of the corporate arena is by interacting and being pro-active. MBA isn't your ticket to the inner circle or a flamboyant social lifestyle. The degree lets you optimize your networking skills and paves the way towards the right contact, but the first step or greeting has to come from your end. No degree can give you a personality makeover, if you are a shy person, it is up to you to practice and muster the courage to go out there and meet and greet people. MBA will teach you what to say, but will not say it for you.
Myth #8 people skills and leadership lessons are big fat faffs
The two year long MBA package includes a lot of different courses and subject that a student would be entitled to learn and pass in. among the various subjects such as accounting, analytical skill, mathematical reasoning and the likes the least popular and the most shunned topics are Soft skill training, management and leadership training. Once of the B-school gaffs committed by the students is to ignore these subjects and not pay attention to during these sessions and hence lack in inculcating
one of the most important business skills of all. Many top-notch managers and business moguls have opined that while bookish and analytical knowledge is relevant, but the most important of all are the skills of people management. Big ideas and bright tactics are of no use, if you can't convince your management of its goodness or can't sell it to your consumer, and these soft skills teach you exactly that. B-schools professors are often heard complaining that their pupil do not pay attention to soft courses as much as they should. A good manager can afford to be bad at number-crunching, but under no circumstance can they afford to be lousy at people skills.
Myth #9: The books have all the answers
Charting out the graphs and numbers on a spreadsheet and analyzing everything through the bookish DCF (Discounted Cash Flow) method might get your higher grades while at B-school, but might not get you anywhere in a corporate boardroom. The business principles and theories that were taught to in the classroom might not be as effective as one might think in the real world. Commercial reality is a different ball game altogether, while the bookish fundamental might come in handy but without experience and quick wit it problems won't get solved. Thinking outside the box and constantly redefining the business basics is required from a bright management to make it big. Books and your MBA courses will not supply a lifelong worth of business solutions and answers. It is important to realize that not everything can be fit into an excel sheet or not all power point presentations will carry solutions.
Myth #10: Promises swanky jobs
While various institutions promise immediate placement and campus recruitment, a wise applicant should remember that such assurances might be no more than a luring technique. The fact is that no one can promise you a great career or an outstanding job but you. Premier colleges might show you the way bring in the big corporate players to conduct interviews, but landing a job or not lies solely in the hand of the participant. The job market is a very busy place and given the recent boom in folks preferring and taking up MBA courses, there is no scarcity of eligible candidates in the market.
Therefore, a student should realize that while the MBA course does half the job for you, accepting the other half of the deal is your responsibility. With students with similar caliber flocking the market, it's time to own up to your part of the bargain and take on future challenges with an élan and panache that only a business graduate can flaunt.
BUDDING MANAGERS
SEPTEMBER 2014 ISSUE
Author:
buddingmanagers
Posted On:
Tuesday, 23 September, 2014 - 11:35
Leave Your Comment