GOING GLOBAL
Abstract:


For those dwelling on the delicate decision of taking up a management course overseas, we've done your homework! Here in a nutshell - is all that you'll ever need to know to take that first big corporate leap


Main Article: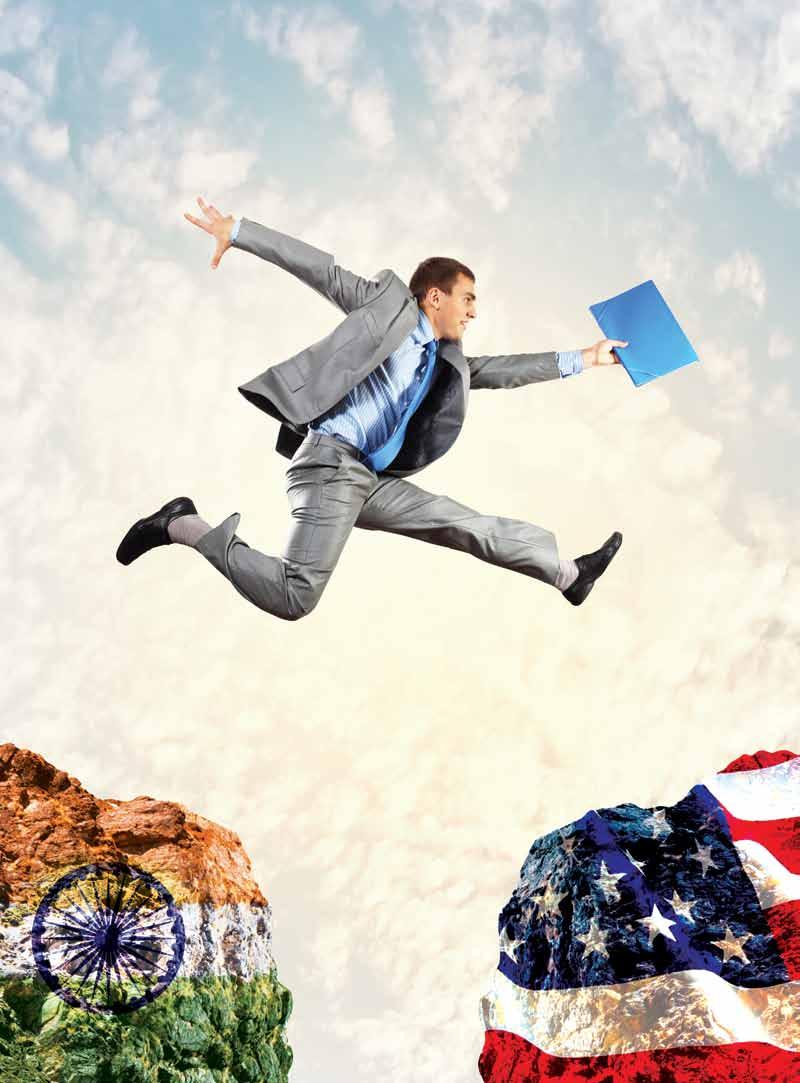 Early this year, when folks back home feasted on pongal savouries, Ashok Raghuvaran had his cold coleslaw sandwich all by himself. This time, he wasn't surrounded by the hullabaloo of festivities brought in by the rush of relatives and friends, he was alone. And while everyone around him carried on with their daily chores, he felt lost!
Why? Because, Ashok was far! far away from home, studying at a business school in London. In the past decade the exodus of students heading abroad to pursue their management degree has multiplied manifolds. Thanks to globalisation, students now can reach out to various international platforms without any hassle. The exposure to global corporate market and the scope to launch their career in an economically sound country is the prime stronghold that is luring these young MBA aspirants to pursue their master's abroad. Though the preliminary challenges faced by a student is much higher than getting a Master's back home, many consider that all the trouble would be worth it as they expect the potential returns to be umpteen . So, what does a student do? Go straight ahead and spend all those big bucks, fall prey to the homesickness, the culture shock and the unpredictability that comes along with flying out of your comfort zone to a land unknown?
The dicey dilemma:
With young brilliant minds migrating abroad to study and settle, Brain drain has now become a permanent fixture in our country. And this phenomenon still seems to be progressing in spite of the fact that in the recent year or two, India has witnessed a promising shift in its job tending sector.
Although the takers are increasingly sparse, it has definitely led the country's corporate market to burst at its seams with business opportunities and job openings. Probably that's the reason why experts from the commercial sector and big-wig hiring agents strongly opine that, given this changing scenario, the migration of possible future corporate curators of the country is immensely unreasonable and even unfair at various levels. Native minds belong to the native country they argue. But then again from a personal stand point it is only fair to allow the MBA aspirants to weigh and choose the option that suits them and their pockets best.
Planning your voyage overseas: Choosing an International B-school:
For the one's looking to not only study but start a career abroad, an international degree would be the way to go. Along with an overall global experience, a foreign student is more exposed to the nature of businesses and corporate market on an worldwide level. Unlike a local student, the one's flying out are pushed beyond their comfort zone - tried and tested by varying lifestyles, culture shock, language barrier and study patterns. Such international courses are sure heavier on the wallet, but many still prefer it as they believe it tends to globalize their resume, and hence, opening up a world of international job opportunities in the bargain. Adding to the pros, most of these colleges expect you to work part-time and make your own earning while you are a student - a facility not available in India. This requirement gives the student practical experience and an early sneak peak into the working class.
Along with expanding your horizons and enhancing your personality, a degree from a renowned university abroad also gives the student flexibility of course duration. A single master's specialisation that might stretch for a period of two years in India can be squeezed into one at certain universities in a foreign country. So, many of those faced with time restrictions, can choose these universities with flexible study and time formats. Not just that, certain foreign facilities also offer additional diplomas along with their intensive one-year management course.
Laying your anchor at home – Choosing an Indian B-school
Now, that we've taken a detailed look at the prospects of studying abroad let's turn around and head home to weigh out the positives of pursuing a degree at a local level. In today's corporate as well global education scenario India is in par with all of its international counterparts. With colleges such as Indian Institute of Management (IIMs), the Indian Institute of Technology (IITs) and many others like it, India houses one of the best management colleges in the world. The exposure that a student is promised here is not just global but local as well. So, if you are planning to head home after acquiring a management degree abroad, choosing an Indian institute rather would be a more sensible choice. No other college in the world would give the kind of perspective and insight into the modus operandi of Indian market and fiscal status the way an Indian b-school can. And so, by the time they wrap the course from these Indian B-schools, the student will be absolutely equipped to launch an enviable management career right here at home. Also, these b-school campuses today flaunt an international infrastructure and an enviable list of ex-pert faculty from all over the world.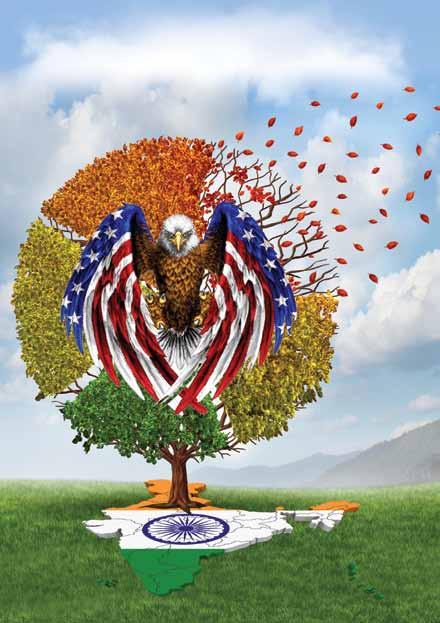 Let's get statistical!
To further aid your decision let's take a look at the numbers and get some serious perspective into where India and the mobile students in our country stand when it comes to migrating for higher management education. United Nations Educational, Scientific and Cultural Organization (UNESCO) dug deep and held a nationwide survey among graduates who pursued their Master's outside their country of residence. The survey was named "Degree mobility" drawn by UIS (UNESCO Institute for Statistics), OCED (Organisation for Economic Co-operation and Development) and Eurostat data collection. According to the results issued, India stands in the fourth position in the list of countries that has its students migrating abroad to study. Compared to the year 2000, the percentage has spooked to an alarming 83% in the past decade and more. With Asian students being the most mobile, India also scored the second slot in 'top sources of international students' for countries that invite such international mobile students. Back home, researchers from Indian Institute of Management (IIM), Bengaluru, conducted a similar survey but concentrated specially on migration to European and North American countries and found more alarming answers – a stunning 256% hike in migrating students. But slamming the above claims and presenting paradoxical results, Higher Education Statistic Agency and Times Higher Education stated that there has been a 85% drop in Indian applications to colleges abroad. The reason cited for this decline is attributed to the global financial crisis, the depreciating rupee value against major world currencies like US Dollar and UK Pound.
Also, many of these countries have recently tightened their post-study work policies following the immigration crackdown. Though the picture projected based on these survey is unclear, the verdict pronounced by International Enrolment Surveys (IES) report that more than half of the mobile Indian students study on overseas education loans and are driven by the strong belief of potential return on investment in terms of promising post-study career growth.
Countries to consider:
With the alternative for migrating abroad emerging as a strong contender, let's take a look at which countries would provide the best bargain alongside flaunting a strong academic credential. All the studies conducted regarding this by UIS, ASSOCHAM (Associated Chambers of Commerce and Industry of India) and Institute of International Education (IIE) has placed United States as the top contender in the list of countries that has the highest flow of immigrating Indian student. US has been the most preferred destination with a whopping 53 % lead. What lure them are the valuable and prestigious academic credentials provided by top-notch B-school such as Harvard Business School, Stanford Graduate School of Business, University of Pennsylvania, Columbia Business School and the likes. The first runner-up with 17% of students flying there is United Kingdom. But due to their recent revision in post-study employment policies the numbers have started plummeting. In spite of this backslide one can't help but acknowledge the fact that UK houses one the crème de la crème of B-schools in the world such as London Business School, Warwick Business School under the University of Warwick and Manchester Business School.
The next in the popularity list is Australia followed closely by contenders like Germany, Canada and France. Australian Graduate School of Management (AGSM), Melbourne Business School (MBS), Australian School of Business (ASB) – University of New South Whales are a college worth considering. Though there was a minor clamp down on citizenship and student immigrations laws couple of years ago, the country is again witnessing a renewed interest according to the latest enrolment statistic issued by the Australian Higher Education Sector. The reason is the revised and streamlined visa- processing schemes by the country's immigration department. The latest countries to join this bandwagon are Sweden, Denmark Singapore and Italy, so if the top five countries don't seem to fit the bill for you then consider the new entrants, who knows you just might get lucky.
The closing checklist:
Getting down to some serious business, the paperwork and the formalities that comes along right from the go-ahead to the time you board your flight is extensive and has to be done flawlessly. First comes first, once you have finalised on the destination, look out for the next closest date to appear for your GMAT (Graduate Management Admission Test) exams. There are various tuition and learning centres that offer both full-time as well as crash courses to help you prepare for this management test. Once, that is taken care of start the application process after thorough research and consideration. All the top-rung universities from the fore mentioned countries have very similar eligibility criteria. To be even considered for admission most of the top colleges in the US and UK primarily look at the GMAT scores.
After being shortlisted based on how you fare in this exam, the
"The latest countries to join this bandwagon are Sweden, Denmark Singapore and Italy, so if the top five countries don't seem to fit the bill for you then consider the new entrants, who knows you just might get lucky."
second pre-requisite for MBA courses in particular is work experience. A three year of bachelor degree along with an impressive and consistent academic record is what will ultimately secure the seat. As mentioned earlier, for professionals looking to score the edge over the rest, an intensive one year management course would be apt and most of the time might not require a GMAT score for admission.
In a gist
The recruiters don't really care about where your degree came from, not all of them at the least. All that will concern your hiring manager will be the quality of your personality, your compatibility to the job in question, your managerial skill sets and that 'spunk factor' that will thrust you above the rest. However, every student is unique and so are their requirements, so, get curious and research on. Get in touch with universities abroad as well in the country, weigh your options, finances and personal preferences. Talk to various alumni and current students about their experience. Join online management forums and get busy interacting with aspirants just like you. With the trajectory of your career graph at stake, ask as many questions as possible and remember, at the end the choice is really up to you, it your call to either soar high or stay grounded.
BUDDING MANAGERS
JUNE 2014 ISSUE
Author:
buddingmanagers
Posted On:
Saturday, 5 July, 2014 - 11:59
Leave Your Comment