IN THE LAST 30
Abstract:


News of last one month


Main Article:
Centre orders merger of NSEL and FTIL
The government has decided to merge National Spot Exchange (NSEL), which is embroiled in over Rs 5,600- crore payment crisis, with its parent company Financial Technologies India (FTIL). The draft order, issued by the Ministry of Corporate Affairs under Section 396 of the Companies Act, 2013, comes after more than a year after the payment crisis broke out at online spot exchange in July 2013.
This is the first time that a listed entity in the private sector is involved in a Section 396 order of the Central government. The Centre has cited that the merger is aimed at settling the dues of its stakeholders and creditors.
Government gets tough on NGO payments
The Centre has advised all NGOs and associations registered under the Foreign Contribution (Regulation) Act, 2010, to make payments of Rs 20,000 and above only by cheque or demand draft. Cash payments above Rs 20,000 will invite a more intensive scrutiny of records and accounts of associations concerned.
One address proof is enough: RBI
The RBI has asked banks to comply with the one-address-proof norm as it was found that many of them were not following the new rules. Despite its clear instructions on requirement of one proof of address, whether permanent or current, the RBI has noted that some banks were still insisting on submission of a proof of current address even when customer produced a proof of permanent address. The RBI has warned that insistence of proof of local address prevents many prospective customers, especially migrant workers, from opening bank accounts.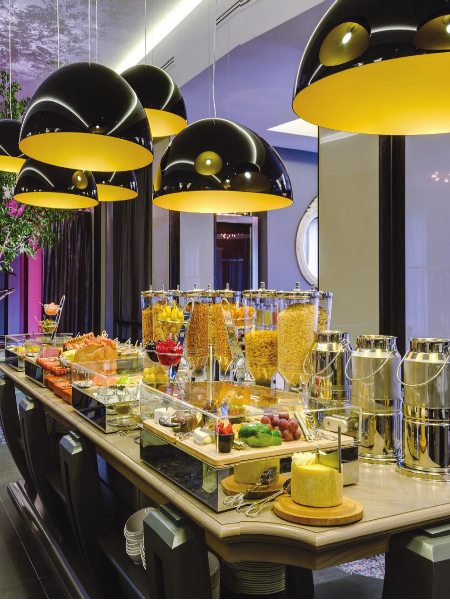 Wave Group enters housing finance
The Delhi based Wave Group recently announced its foray into financial services segment with launch of a housing finance company. The new housing finance venture, New Habitat Housing Finance and Development, has been launched with an initial paid up capital of Rs 12 crore.
Over the next three years, the group plans to shore up the capital of the housing finance company to Rs 100 crore, essentially out of its internal accruals. The Wave Group has diversified interests in distilleries and breweries, real estate, sugar, manufacturing, malls and multiplexes.
CBS a criterion for financially sound UCBs
The RBI has said that full implementation of core banking solution (CBS) will be included as an additional criterion for classifying an urban cooperative bank (UCB) as financially sound and well managed. Until now, UCBs fulfilling criteria, such as capital to risk weighted assets ratio of not less than 10 per cent, gross non performing assets of less than 7 per cent, net NPAs of not more than 3 per cent, net profit for at least three out of the preceding four years and sound internal control system with at least two professional directors on the board, were classified as financially sound.
Ex-Tata Finance MD barred from market
Dilip S Pendse, a former managing director of Tata Finance, has been banned from accessing the capital market for two years with immediate effect for executing illegal transactions in the past. The SEBI last month concluded that Mr Pendse had executed illegal transactions through Inshallah Investments - in which Niskalp Investment, an arm of Tata Finance, had a vital financial interest - in the scrips of HFCL, Telco, Infosys and SSI. The complaint against Mr Pendse was filed by Tata Finance in October 2002 for violating insider trading regulations.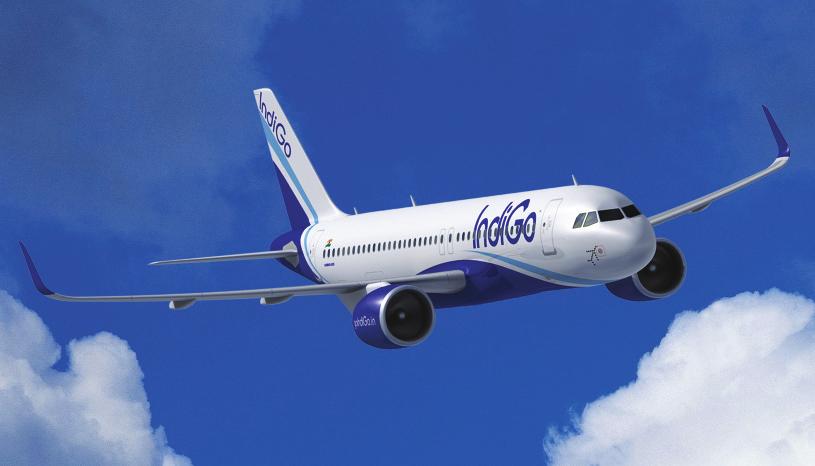 MP gets Rs 6.85-l cr investment intentions
Madhya Pradesh Chief Minister Shivraj Singh Chouhan has revealed that various industry leaders expressed their intention to invest about Rs 6,85,000 crore in the State in the recently concluded three day Global Investors' Summit in Indore. Most of the investments announced in the summit are in power, coal, food processing and information technology sectors. The government had decided earlier that it would not sign any MoUs with the investors.
It is planning to contact all the investors within a month and provide them with an investment manager each for effective follow-up of their investment proposals.
Animal-tested cosmetics import banned
India recently banned import of animal-tested cosmetics. The move follows India's earlier decision to ban testing of animals for cosmetics within the country. This makes India the first cruelty-free cosmetics zone in South Asia and an example for other nations to follow. Pro-life groups across the world have long campaigned to end the practice of testing cosmetics on animals. Often called the ugly secrets behind the beauty industry, campaigners have revealed how tests on animals like rabbits are done, injuring and maiming them. Several large companies have in the past said that they had stopped testing cosmetics on animals.
WTO rules against India's poultry ban
A World Trade Organization (WTO) panel has ruled against India's import restrictions on chicken legs and some other farm products from the US. The panel has termed India's import curbs based on fears of low-intensity bird fl u affecting public health as not in line with multilateral trade rules.
The US had dragged India to the WTO on the issue in 2012, claiming that the restrictions were based on "unscientific" reasons, which the dispute settlement panel has upheld. India will now examine if it can challenge the verdict in the Appellate Body.
Bullion body re-enters retail trade
The India Bullion and Jewellery Association (IBJA) has launched a retail venture with gold bars and silver coins in Mumbai. To start with, the bullions will be available between one gram and one kilogram at the IBJA's offi ce in Zaveri Bazaar in Mumbai. Plans are on to rope in retailers and launch online sales in the near future. Gold coins and bars will have IBJA's hallmarking with assurance of finest purity and be priced at market rates.
The Bombay Bullion Association, which was rechristened recently as IBJA to include jewellers, had discontinued selling gold after the economic liberalisation.
PFRDA to bring all exempt funds under it
The Pension Fund Regulatory and Development Authority (PFRDA) is looking to bring all exempt pension funds, such as superannuation funds run by some companies for their employees, under its ambit. The pension sector regulator has sought details from all trusts that operate such funds. The PFRDA is of the view that there is a grey area in the regulation of superannuation funds. Under the current structure, insurers or fund managers manage the superannuation funds and follow independent rules. The regulator has pointed out that the PFRDA Act applies to any pension scheme that is not regulated by any other enactment.
Corporation Bank's e-Mandate service
Corporation Bank has launched the e-Mandate (digital mandate) service to provide a platform for large volume of repetitive payments, according to a bank's release. The e-Mandate service can be used by utility companies for monthly subscriptions and bill payments, by insurance companies for premium payment by policy-holders, by NBFCs and other finance companies for instalment payments and by education institutions for school fee payment.
India 18th most desirable workplace
India has been ranked 18th globally on the list of most desirable destinations to work even as 70 to 80 per cent of Indians are willing to work in an overseas location, according to a report by the Boston Consulting Group, total jobs.com and The Network.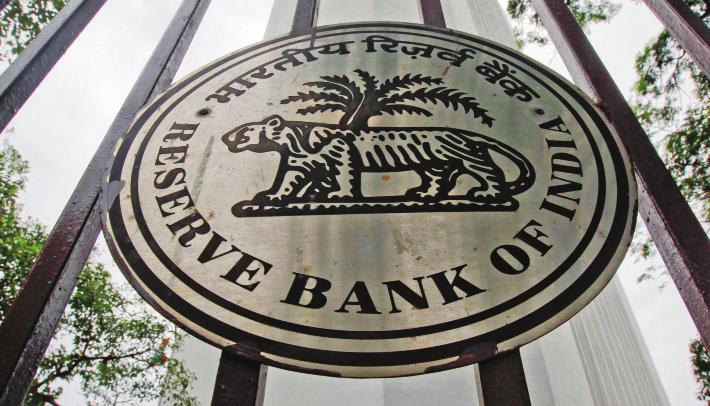 The US has been ranked on the top, followed by the UK, Canada, Germany and Switzerland. The Asia-Pacific region does not generate as much interest as a possible work destination largely because of the perceived difficulty of learning Asian Language, the report adds. It also notes that some fast-growing Asian countries are starting to reclaim workers they had lost.
Karnataka unveils new industrial policy
The Karnataka government has come up with a new industrial policy that aims to grow other cities in the State and increase the push for local manufacturing. It also targets to generate Rs 4,00,000 crore worth of software exports by 2020.
The policy, which has been in the works since last November, aims to address the slowdown faced in the IT sector, which, in turn, has impacted job creation over the last few years.
The State government is rolling out the red carpet to companies to form public-private partnerships across all industries, from IT to toy manufacturing.
Sun Pharma bets on in-licensed drugs
Sun Pharmaceutical Industries plans to invest more than $280 million (about Rs 1,700 crore) in the experimental psoriasis drug that it inlicensed from US- based Merck Sharp & Dohme (MSD) last month. The country's largest domestic drug-maker by market capitalisation is looking at commercialising the drug globally by 2018. This is part of Sun Pharma's attempt to invest in a basket of promising innovative products in select therapies to grow beyond generics and add new revenue streams.
Sun is the first Indian medicine company to adopt the strategy of in-licensing experimental drugs at a latetrial stage for commercialisation.
Nokia to stop production at TN plant
Nokia will be suspending handset production at its Sriperumbudur facility from November 1 after termination of services agreement with software major Microsoft. Nearly 1,100 employees at the facility, Nokia's largest, will be affected. The workers' union has termed Nokia's move illegal and plans to take up the issue with the Tamil Nadu (TN) government. Nokia had sold its mobile handset business to Microsoft, but the Sriperumbudur plant was not a part of the deal after the company got embroiled in a tax dispute with the Centre. The Finnish company signed an agreement with Microsoft to address the latter's immediate production needs and operated the plant.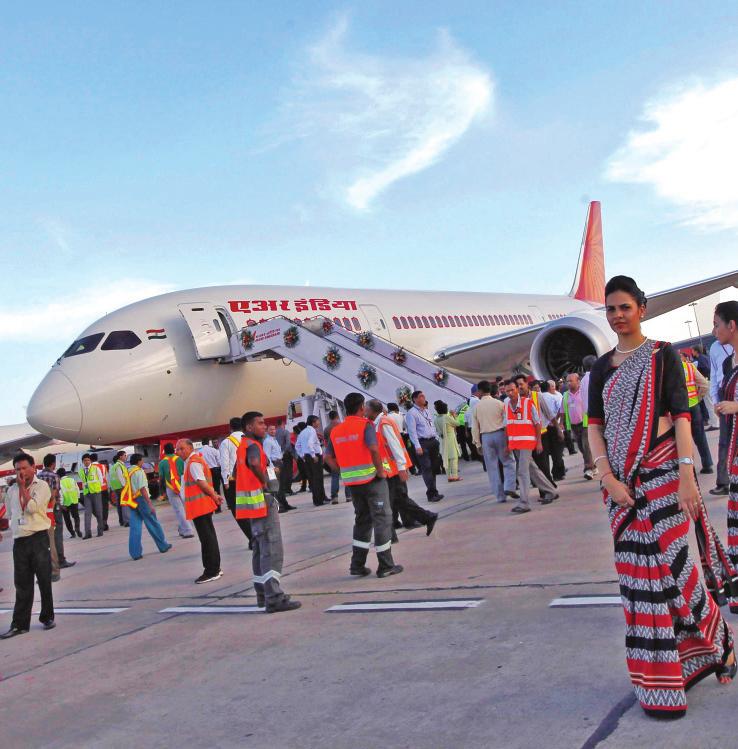 Yamaha plans Jan start for Chennai plant
Yamaha's new plant on the outskirts of Chennai will start operation by January next year. To begin with, the Japanese two-wheeler maker will produce scooters at the plant, which will have an initial annual capacity of 4 lakh units.
The capacity is expected to increase to 18 lakh units by 2018. The new factory - employing 1,800 people initially and taking it up to around 6,500 in fi ve years - will be the first in the Yamaha Motor Group to have a vendor park in its vicinity. The company has a plant each in Surajpur (Uttar Pradesh) and Faridabad (Haryana).
Air India to get Rs 3,000 cr more
Air India will get around Rs 3,000 crore more from the government towards capital infusion in the latter part of the financial year. The ailing national carrier is expected to make operational profits from the next financial year, according to a top official of the Ministry of Civil Aviation. Air India has drawn up a turnaround plan based on a little over Rs 6,000-crore capital infusion by the government. The airline has already received a little over Rs 3,000 crore. Another round of infusion of Rs 3,000 crore by the end of the financial year is expected to put Air India back on the road to profit.
Cipla to invest Rs 225 cr in Iran plant
Cipla will be setting up a manufacturing plant in Iran. The Iran plant is a part of the Mumbaibased drug company's strategy to boost its presence in the country's fast-growing pharmaceutical market. Cipla, which will own a 75 per cent take in the plant, being set up in partnership with its local distributor, will invest about Rs 225 crore over three years in machinery and equipment for the facility. The drug-maker, which made headlines in 2001 by making anti retroviral medicines to treat AIDS in Africa for under $1 per day, gets more than half its revenue from markets outside India, including United States and Europe.
Vodafone wins transfer pricing case
The Bombay High Court last month ruled that Vodafone was not liable to pay tax of Rs 3,200 crore in a transfer pricing case dating back to 2009-10. The tax authorities had alleged that Vodafone India Services, a group entity, had under-priced shares in a rights issue to its parent company, Vodafone Teleservices (India) Holdings, Mauritius. The court, however, ruled that share premium received on the issue of shares was not taxable. The verdict, which may have implications for a number of cases that have been bundled together, comes as a big relief for the UK-based mobile services provider.
M&S to double outlets in India
British retailer Marks & Spencer (M&S) is planning to nearly double the number of retail stores in India from 42 to 80 in two years. The company, which opened its first store in India in 2001, entered into a joint venture with Reliance Retail in 2008. M&S, which sources apparel from over 50 countries, has seen growth across all categories in India. Established in 1884, M&S currently has over 800 stores in the UK and over 460 international outlets across Europe and Asia.
Relief for banks to act on stressed loans
The RBI has increased the time limit for banks to come up with a corrective action plan by the Joint Lenders Forum from 30 days to 45 days in case of loans showing incipient stress. Similarly, it has allowed the Independent Evaluation Committee a time limit of 45 days instead of 30 days for evaluation of restructuring package and giving its recommendations for restructuring of accounts with aggregate exposure of Rs 500 crore and above. The central bank has exempted crop loans from reporting to the Central Repository of Information on Large Credits.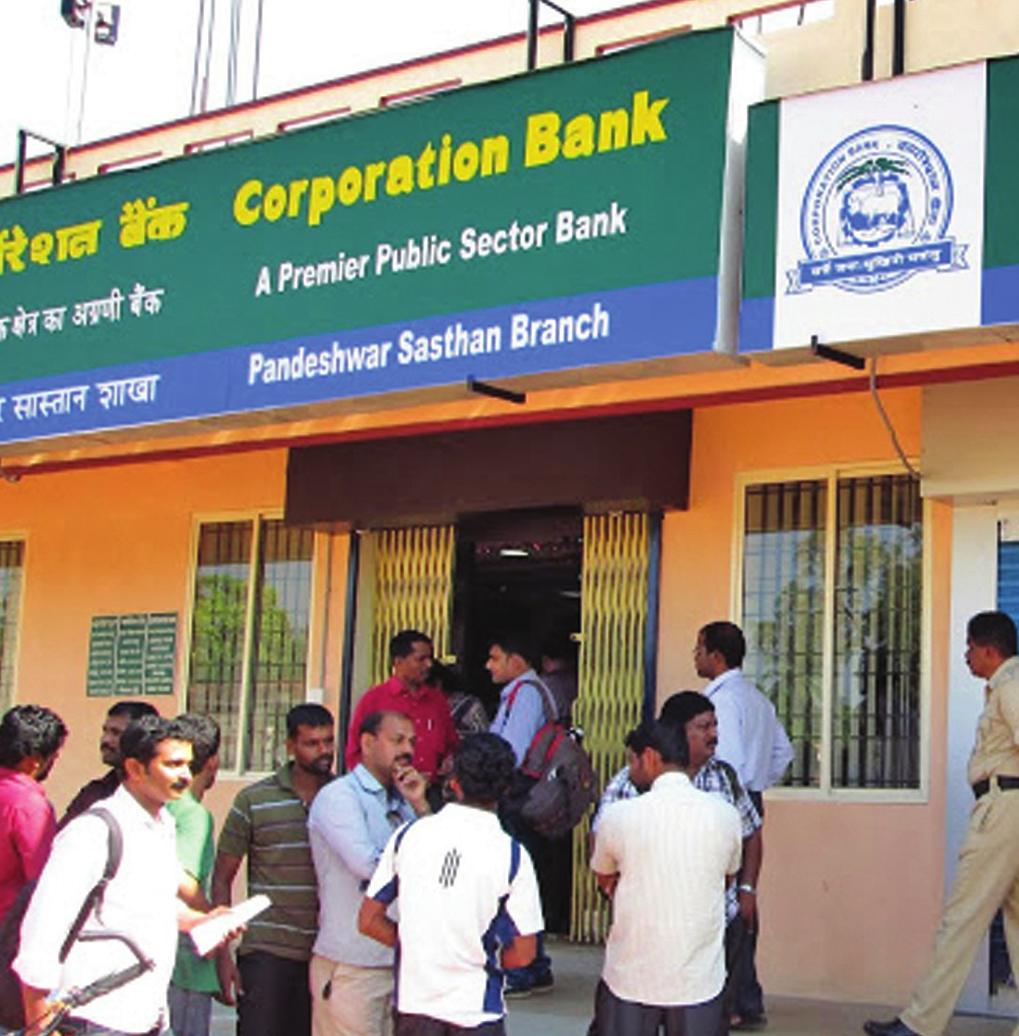 M&M to buy 51% in Peugeot Scooters
Mahindra Two Wheelers will be acquiring a 51 per cent stake in France-based Peugeot Motocycles to expand its presence across global markets. Mahindra Two Wheelers, an unlisted subsidiary of utility vehicle manufacturer Mahindra & Mahindra (M&M), will be investing about Rs 215 crore in the French company. Peugeot Motocycles, also known as Peugeot Scooters, is a part of the PSA Group and makes scooters and mopeds in 50 to 400 cc range. Following the deal, M&M will focus on the European market and India, which accounts for 21 per cent of the global two wheeler market.
IndiGo places largest order for 250 planes
IndiGo Airlines has signed an MoU with Airbus for purchase of 250 Airbus aircraft, the single largest order ever for narrow-body aircraft. At $102 million (a little over Rs 600 crore) per plane, the contract is worth $25.5 billion (about Rs 1,53,000 crore). Delivery of the aircraft will start in 2018 and will continue until 2026.
The low-cost airline has also secured purchase rights for another 100 aircraft. The 250 new aircraft will be used to operate a mix of domestic and international flights.
Abbott to open Rs 450-cr plant in Gujarat
Multinational healthcare company Abbott's new green field plant to produce nutritional products went on stream in Jhagadia, Gujarat, last month. With an investment of Rs 450 crore, the plant will employ more than 400 people. The company will be sourcing about 80 per cent of its ingredients locally.
The plant is Abbott's third manufacturing site in India, the other two being in Baddi and Goa. The Jhagadia plant will manufacture high-quality nutritional products for India. In 2012, Abbott had opened a nutrition research and development centre in Bangalore to accelerate development and delivery of nutritional products.
Kalyan Jewellers gets Warburg funding
Keralabased Kalyan Jewellers has raised Rs 1,200 crore from US private equity major Warburg Pincus, in return for a minority stake. The deal, which is the largest private equity investment in the country's jewellery manufacturing and distribution industry, values Kalyan Jewellers at about Rs 12,000 crore. The investment has been made by an affiliate of Warburg Pincus. Kalyan Jewellers, a Thrissur-based jewellery manufacturer and retailer will use the proceeds for expansion, opening 28 outlets in the next six months. Kalyan Jewellers has 61 retail outlets, of which six are at foreign locations.
Pride enters North with Dharmashala resort
Pride Hotels, one of the fast-growing hotel chains in India, has taken over the management of The Surya McLeod Dharmashala, making its foray into north India. Last month, Surya McLeod Dharmashala Managing Director Paramjeet Bamba entered into a management contract with Pride Hotels Executive Director Arun Nayar, roping in Pride Hotels to manage the 53-room property. The property has been renamed as Pride Surya Mountain Resort, McLeodganj, Dharmashala. Speaking on the occasion, Pride Hotels CEO Satyen Jain said: "We are proud to have been appointed to manage and operate one of the fi nest resorts in McLeodgang.
This elegant hotel will provide deluxe amenities and genuine hospitality to accommodate the needs of both business and leisure travelers."
PSB chief selection process cancelled
The government has scrapped the ongoing selection process for chiefs of public sector banks (PSBs). The move is likely to delay appointments of heads of eight State-run banks. The decision comes after a committee, comprising the expenditure secretary, RBI governor and school education secretary, set up to look into the process, found irregularities in the followed procedure. As a result of the decision, a fresh process will begin to appoint eight chairmen and managing directors and 14 executive directors in PSBs, including Bank of Baroda, Canara Bank, Indian Overseas Bank, Oriental Bank of Commerce, Syndicate Bank and United Bank of India.
ICVL wraps up Mozambique deal
International Coal Ventures (ICVL) recently wrapped up a deal to acquire global mining giant Rio Tinto's coal assets in Mozambique for $50 million (around Rs 300 crore). The deal involves transfer of the Benga coal mine and two other coal deposits in the Tete province of the East African country. This is the first acquisition of assets by ICVL, established in 2009. The acquisition will bring in long-term value and raw material security for Indian steel-makers, particularly in coking coal. SAIL is the biggest stakeholder in ICVL, which has State-run entities, such as CIL, RINL, NMDC and NTPC, as its stakeholders.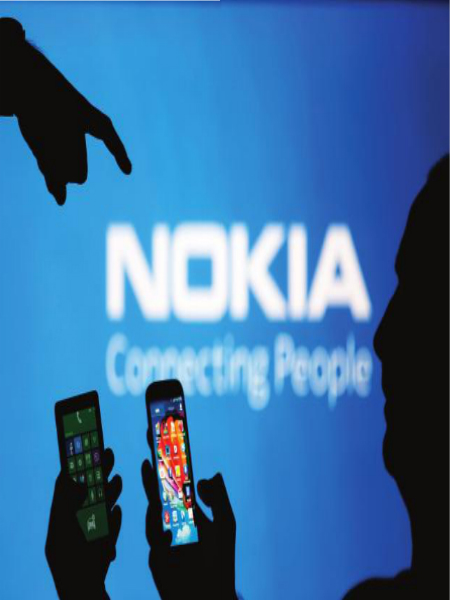 Surat company's big-bang Diwali bonus
Hari Krishna Exports, a Surat-based diamond company with an annual turnover of Rs 5,000 crore and a workforce of about 6,000, recently shot to fame with unique Diwali gifts for its employees. The company gifted its employees 491 Fiat Punto cars, 200 two-bedroom houses and jewellery ahead of the festival of lights. The incentives, adding to Rs 50 crore, were meant for employees who contributed significantly to the growth of the company over the past five years, added Hari Krishna Exports Chairman and Managing Director Savji Dholakia.
SCI, GAIL in talks to buy LNG ships
Shipping Corporation of India (SCI) and GAIL India are currently in discussion to forge a tie-up under which GAIL will acquire nine LNG ships, and SCI will run them, according to a senior SCI executive. The country's largest shipping company will have an option to pick up a stake of up to 25 per cent in the proposed joint venture company. SCI currently operates four LNG ships through joint venture companies with Japanese partners, among others, in which the Indian PSU holds 26 per cent stake. Both the companies see the proposed joint venture as a business opportunity for them.
The Byke Hotels makes rapid strides
With four luxurious and plush properties across serene hill stations and popular holiday destinations of the country, the Byke Hotels and resorts is fast emerging as a serious player in the domestic hospitality sector. The Byke Heritage, Matheran, (Maharashtra); The Byke Old Anchor, near the Cavelossim beach in South Goa; The Byke Hidden Paradise near the Ashwem beach in North Goa; and The Byke Neelkanth in Manali (Himachal Pradesh) harness the best-in-class technology in tune with global trends to deliver service according to international standards. The Byke Group takes pride in serving exclusive multi cuisine vegetarian cuisine enriched with natural and authentic flavours.
New air pollution index on the cards
The Ministry of Environment and Forests has launched a new Air Pollution Index to identify the most polluted regions in the country and raise awareness about health implications.
The index has been developed with the help of health and environmental experts from organisations, such as the Centre for Science and Environment and All India Institute of Medical Sciences.
It expands the bandwidth of the existing air quality standard to monitor eight particulate matters against the three scrutinised earlier. The index will be coded into six categories and launched in cities with a population of over 10 lakh by mid-December.
SAIL to fire up IISCO furnace by Jan
SAIL has set a December deadline for lighting up a blast furnace of its 2.7-mt IISCO Steel Plant in West Bengal. The Rs 17,000-crore plant, which is replacing the 100-year-old steel making facility, is already delayed by three years due to land-related problems. The facility is expected to be commissioned in January 2015. A part of the basic oxygen furnace and the casting unit of the plant in Burnpur are almost ready to commence operation. The raw material-handling systems, coke oven battery, sinter plant, wire rod mill and power plant are also ready.
25%public holding must for PSUs too
Listed public sector companies will have to comply with the norm of 25 per cent minimum public shareholding by August 21, 2017. This will help the government's disinvestment programme as well as ensure more PSU shares for retail investors. At present, public sector companies are required to maintain 10 per cent minimum public shareholding while listed private sector entities are required to have 25 per cent public shareholding. However, in June, the SEBI decided to have a uniform norm for all companies listed on stock exchanges.

BUDDING MANAGERS
NOVEMBER 2014 ISSUE
Author:
buddingmanagers
Posted On:
Wednesday, 26 November, 2014 - 19:00
Leave Your Comment