IN THE LAST 30 DAYS
Abstract:


INFORMATION OF LAST 30 DAYS


Main Article:
India Inc lines up Rs 63Kcr investments in UP
The Samajwadi Party government in Uttar Pradesh recently signed investment agreements worth Rs 63,000 crore with various industrial houses.
The Subhash Chandra-led Essel Group committed to invest Rs 20,000 crore in the State. Mukesh Ambani's Reliance Jio will be investing Rs 5,000 crore to roll out its 4G network. ITC's total investment in various sectors in the State is worth Rs 2,100 crore. Healthcare major Fortis announced plans to set up three hospitals, one each in Kanpur, Lucknow and Greater Noida, with an investment of Rs 800 crore.
Technopark plans 45,000 new jobs in 2 years
Technopark in Thiruvananthapuram has charted out plans for creating 45,000 new jobs over the next two years as a part of its efforts to emerge as the country's IT powerhouse.
The IT park, which will celebrate its silver jubilee next year, currently provides direct employment to 45,000 professionals in its 330 companies. Incremental jobs are expected to come mainly from completion of new facilities by TCS, Infosys, UST Global, Tata Elxsi, IBS and Technopark's phase-III building this year. This will result in a total of 90,000 direct jobs and an estimated 3.5 lakh indirect jobs at the park.
SEBI unveils measures tospur market
The SEBI recently introduced a series of measured to improve participation of retail investors in the stock market and boost the primary market.
The market regulator decided to reserve a minimum of 10 per cent of shares sold through the Offer For Sale (OFS) mechanism for retail investors. Retail investors participating in the OFS will also be given discounts to boost their participation. Besides, apart from promoters, non-promoters owning 10 per cent or more in a company can also offload their shares through the OFS. The SEBI has also mandated all listed PSUs to maintain a 25 per cent minimum public shareholding as against the current 10 per cent.
Sugar price set to rise as govt hikes duty
Sugar prices are likely to shoot up, with the Union government increasing the Import Duty on the sweetener to 40 per cent from 15 per cent earlier.
Analysts opined that sugar price would shoot up further amid the upcoming festival season if the monsoon remained subdued. The government also extended subsidy of Rs 3,300 per tonne on export of raw sugar till September to bail out sugar mills that are unable to pay Rs 11,000 crore dues to sugarcane growers. The previous government had earlier cut the subsidy to Rs 2,277 per tonne.
Auto, capital goods duty relief to stay
The government recently extended the Excise Duty concession on automobiles, consumer durables and capital goods by six months up to December 31.
The duty relief, announced in the Interim Budget, was scheduled to end on June 30. The previous government had lowered the Excise Duty on small cars, motorcycles, scooters and commercial vehicles to 8 percent from 12 percent.
Similarly, the levy on capital goods and some consumer goods was reduced to 10 per cent from 12 per cent. Despite the reduction in duty, sales of automobiles, capital goods and consumer goods continue to be sluggish.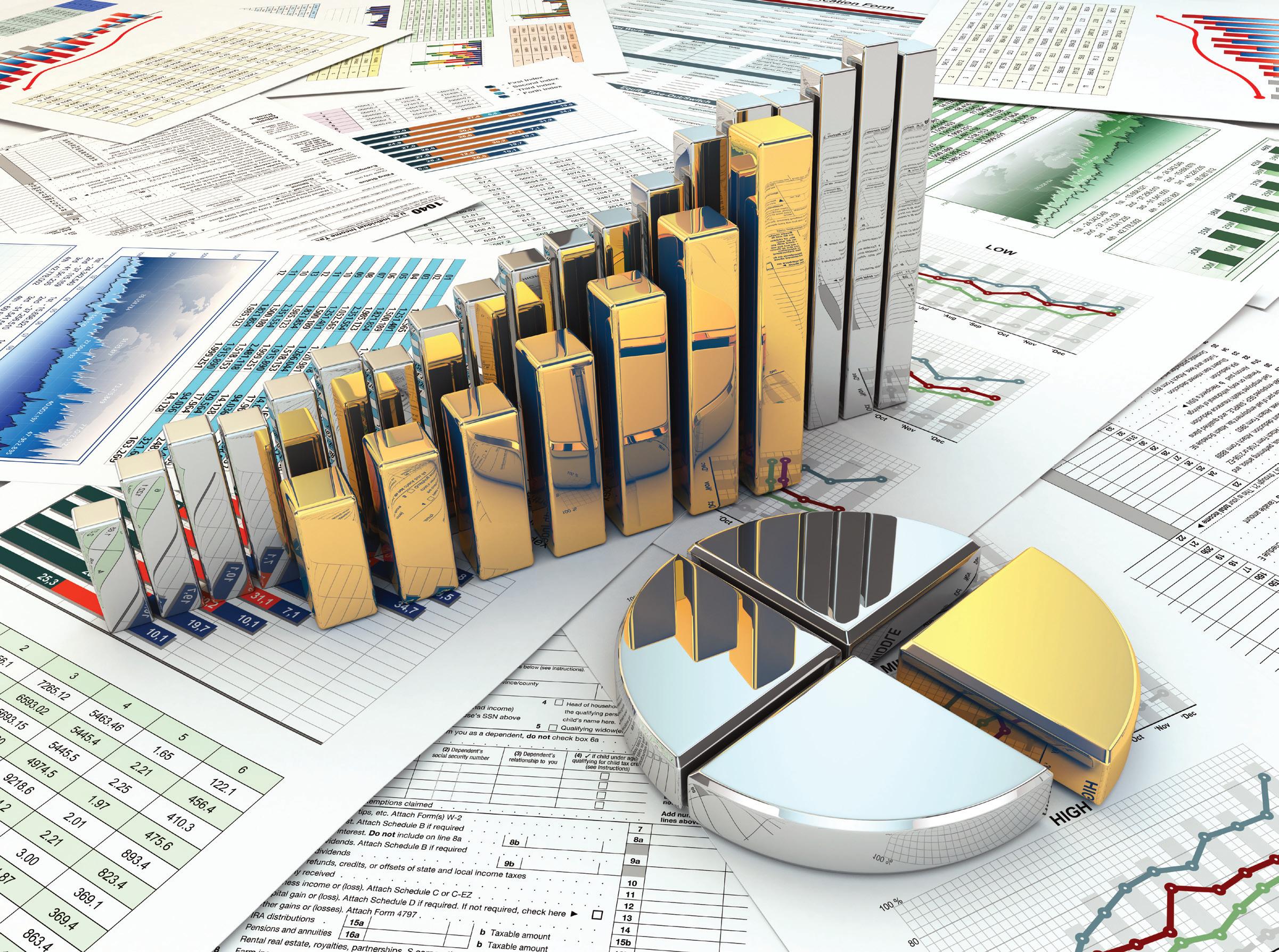 Gas price decision put off by three months
The Cabinet Committee on Economic Affairs (CCEA) recently deferred a decision on increasing the price of domestic gas by three months. Last year, the previous Manmohan Singh government had decided to increase the price of gas to spur domestic production.
The Modi government did not junk or modify the pricing formula notified in January this year. The CCEA has decided to consult all stakeholders and arrive at a decision after extensive deliberations. Gas pricing guidelines were notified in January, but the implementation had to be deferred as the model code of conduct for general elections came into force.
India home to 2nd highest no. of shadow businesses
India has emerged as a country with some of the highest number of unregistered businesses in the world, according to a latest UK study, which found Indonesia with the maximum number of shadow businesses.
Researchers at Imperial College Business School in London found Indonesia with the highest ratio of 130 shadow economy businesses to every registered business, followed closely by India at 127.
Shadow entrepreneurs are defined as individuals who manage a business that sells legitimate goods and services but do not register their businesses. This robs the government of taxes and other levies.
NHAI puts road, toll details on website
The National Highways Authority of India (NHAI) has launched a website where details of each project will be available. The website includes details on how much toll each road developer must collect and the correspondence between developers and the NHAI.
The highways sector regulator has said that the website is aimed at enhancing transparency in execution of public private partnership (PPP) projects and keeping road users informed of the developments of every PPP project at all stages.
Highway users in the country on an average pay an annual toll of about Rs 11,500 crore.
India slips to 7th spot in FDI confidence index
India has slipped to its lowest position in over a decade in the Foreign Direct Investment (FDI) ConConfidence Index. A survey of 300 executives around the world by global consulting firm AT Kearney found that the US was ranked top destination in the world for FDI. India, which was ranked second for three years in 2005, 2007 and 2012 and placed in the third spot in 2010, dropped to the seventh position in 2013.
Interestingly, India attracted $28 billion FDI in 2013, a 17 per cent increase over $25.5 billion FDI inflows in 2012.
Mahindra Lifespace enters affordable housing
Mahindra Lifespace Developers, the real estate and infrastructure development arm of the over Rs 1,00,000-crore Mahindra Group, recently entered the affordable housing segment under the brand Happinest. The company's Happinest homes are targeting families having a combined monthly income of Rs 20,000 to Rs 40,000 per month. The first two projects are set to be launched soon in Chennai and Mumbai Metropolitan Region. "Our commitment to sustainable urbanisation is to be in businesses and develop projects that promote culture, connectedness and community," noted Mahindra Group Chairman Anand Mahindra after launching the initiative in Mumbai recently.
Cox & Kings sells camping business
Cox & Kings has sold the camping division of its European subsidiary, Holidaybreak, to France's Homair Vacances for Rs 892 crore. Cox & Kings had taken control of the camping division as a part of its acquisition of Holidaybreak in 2011.
The funds generated from the sale are expected to reduce the travel company's debt, estimated at about Rs 4,200 crore. Homair Vacanes is a major outdoor holiday operator in France. Cox & Kings' camping division offers outdoor holidays at over 170 third-party-owned campsites across 12 European nations.
Surya Roshini plans home appliance foray
Lighting company Surya Roshini will be entering the home appliances segment and will make water heaters, dry irons, steam irons and mixer grinders. The company, which already makes fans, expects to achieve a target of Rs 100 crore from home appliance sales in the next two years. The company is confident that its two lakhstrong retailer network will promote appliances with the same enthusiasm as it has done for lighting and fans.
Surya Roshini plans to offer technologically superior features, attractive designs and affordability as key differentiators.
Glenmark sets up unit in Switzerland
Glennmark Pharmaceuticals last month opened a new manufacturing facility in Swtizerland for supply of clinical trial material. Glenmark Pharmaceuticals SA, a whollyowned subsidiary of the company, opened its new Current Good Manufacturing Practices- compliant, monoclonal antibody manufacturing facility in La Chaux-de-Fonds, Switzerland.
The facility supplements Glenmak's existing inhouse discovery and development capabilities and will supply material for clinical development. Since its inception around 10 years ago, Glenmark's biologics research centre has filed several patents on novel biologic entities.
Bombay Dyeing to add 50 own stores
Bombay Dyeing, the flagship textile company of the Wadia Group, is adding more own stores and expanding its portfolio in an effort to become more relevant with younger consumers. The textile-toreal estate company, which manages 16 outlets on its own and over 350 franchisees, will open 50 companyowned stores in a year and wear a more upmarket and trendier look. The company will enter newer categories within home furnishing and also add more designer labels to its collection.
The company will also tweak its pricing to straddle across economy and premium categories.
Brookfield to buy Unitech's six assets
Brookfield Asset Management is acquiring 100 per cent shareholding in four SEZs owned by Unitech Corporate Parks (UCP) and 60 per cent shareholding in another two of its assets in India for Rs 3,500 crore. The Canadian asset management firm has agreed to buy the entire stake of Candor Investments, a subsidiary of London Stock Exchange-listed, India-focused real estate investment firm UCP, comprising a 60 per cent share in the firm's six commercial assets in India. Brookfield has also signed a deal to buy Unitech's 40 per cent stake in four of the six assets.
Woman director eludes 60% of NSE cos
More than 60 per cent of companies listed on the National Stock Exchange (NSE) have not met with the requirement of having at least one woman director on their respective boards. Under the new rules as mandated under the Companies Act, 2013, and the SEBI norms, every listed company should have at least one woman director on its board. This will come into force from October 1 this year. But as many as 922 companies - almost twothirds - of the total 1,492NSE-listed companies have not yet appointed a woman director on their boards.Cipla to pick up 60% in Sri Lankan co
Cipla has signed an agreement with its Sri Lankan distributor to pick up a 60 per cent stake in a new company, which will handle its distribution in Sri Lanka. Cipla will fork out $14 million (about Rs 85 crore) for a 60 per cent stake in the new entity.
The deal was inked by Cipla (Mauritius), a wholly owned subsidiary, and Citihealth Imports, Cipla's existing Sri Lankan distributor.
This acquisition will further strengthen Cipla's presence in Sri Lanka. Last year, it picked up a 100 per cent stake in Celeris, its distributor in Croatia.
Apollo Tyres to boost production capacity
Apollo Tyres will be expanding production capacity at its Chennai plant. The Rs 2,300-crore plant commissioned in 2010 produces about 5,200 tyres a day against an installed capacity of 6,000.
Apollo has a total installed capacity of about 1,400 tonnes a day of commercial and passenger vehicle tyres in India spread across four plants, making it the largest manufacturer in these segments. The company sees headroom in increasing the output by about 20 per cent at the current level of capacity utilisation which will be fully tapped in two years.
Titan draws up Rs 250-cr expansion plan
Titan, the fifth-largest watch-maker in the world, is expanding its manufacturing capacity and retail footprint across the country for its entire range of products, including watches, jewellery and prescription eyewear. The Tata Group company plans to invest over Rs 250 crore this year.
Of this, Rs 150 crore will go for capacity expansion and the remaining will be spent on retail expansion. The company will add another 40 World of Titan stores to its existing 470; 10 more Helios (Titan's multi-brand watch retail outlets) to the current 50 and 50 Fastrack stores in the current year.
EU lifts curbs on Ranbaxy's Toansa plant
The European Medicines Agency, the European health regulator, recently lifted suspension imposed on export of drugs produced at Ranbaxy's Toansa plant to the EU. The regulator said that medicines produced at Ranbaxy' Punjab unit posed no risk to public health despite having a number of manufacturing deficiencies.
Ranbaxy, which is being acquired by Sun Pharmaceutical Industries, had voluntarily suspended exports from the Toansa plant to the EU this January after the US Food and Drug Administration had banned the company from exporting drugs produced at the plant to be sold in the US.
HAL seeks to reopen old Bangalore airport
Hindustan Aeronautics (HAL) is making efforts to reopen the HAL airport in Bangalore for short-haul operations. The move is seen as HAL's plan to diversity into civil aviation. The HAL board has cleared modernisation proposal worth Rs 6,000 crore, its largest at one go, and is focusing on redefining customer sourcing philosophy, advance resource planning and strengthening project and contract management.
The aviation company is also planning to take up more activities in the unmanned air vehicle and unmanned combat air vehicle business segments.
NBCC eyes projects in Oman, Botswana
National Buildings Construction Corporation (NBCC) is eyeing business overseas and exploring possibilities of projects in Oman, Botswana and neighbouring countries.
The NBCC, which was recently granted the Navratna status, will be opening office branches in Botswana and Oman. It has also tied up with a company in Oman for development of an infrastructure project and is looking at revenue flowing from it from the last quarter of this financial year. The Stateowned construction company also wants to focus on redevelopment of government properties. It is also planning a total of 1,000 housing units across cities this year.
Banks told to hold more liquidity from 2015
The RBI has finalised banks' Liquidity Coverage Ratio (LCR) plan and told them to keep 60 per cent coverage from January 2015 and raise the level to 100 per cent in phases by 2019. The LCR is a concept aimed at ensuring availability of short-term liquidity with banks and financial institutions. Accordingly, banks are required to hold an amount of highly-liquid assets, such as cash or treasury bills, equal to or greater than their net cash over a 30-day period. The LCR was conceived by the Basel Committee on Banking Supervision after Lehman Brothers collapsed in 2008.
UBI can lend up to Rs 200 cr per client
The RBI has permitted United Bank of India (UBI) to lend up to Rs 200 crore per client, restricted to triple-A rated companies. The central bank's move is a sign of improving fortunes of the bank, which has been struck with bad loans. The RBI has asked the Kolkata-headquartered bank not to exceed the Credit-Deposit Ratio of 70 per cent. UBI's nonperforming assets had shot up to an alarming 10.8 per cent of its total loans in the December 2013 quarter, resulting in a ban on further advances and sudden exit of its chairman in February.
IRDA's insurance repository pilot project
The Insurance Regulatory and Development Authority (IRDA) will be launching a pilot project on life insurance repository system. The repository is meant for storing a policy in dematerialised form. The two-month pilot project will start with effect from July 1, 2014, and it will be mandatory for all life insurers and existing five insurance repositories to participate in the programme. During the pilot project, each life insurer will have to convert a minimum of 1,000 policies or 5 per cent of the existing individual policies
Syndicate Bank hiring 5,000 employees
Syndicate Bank plans to recruit around 5,000 new employees - 2,700 officers and 2,300 clerical staff -during the current financial year. Among the 2,700 officers proposed to be recruited, 2,000 will be direct recruits through the Institute of Banking Personnel Selection route and the rest under the specialised officers category.
The bank has already given appointment letters to around 2,000 candidates. The recruitments will fill up vacancies and support the bank's branch expansion plans.
CRR for non-scheduled UCBs hiked
The RBI recently increased the Cash Reserve Ratio (CRR) for non-scheduled urban cooperative banks (UCBs) by 1 per cent to 4 per cent.
This increase will come into effect from July 12. The hike will bring non-scheduled UCBs on a par with scheduled primary UCBs. There are some 1,500 unscheduled UCBs in the country. The central bank recently reduced the Statutory Liquidity Ratio for primary UCBs by 0.50 per cent to 22.50 per cent to bring them on a par with commercial banks.
Nod for NBFCs to act as banks' BCs
The RBI has permitted non-banking finance companies (NBFCs) to act as business correspondents (BCs) of banks. The central bank's decision, aimed at spreading financial inclusion, allows NBFCs to offer limited services. So far, NBFCs could not be appointed as BCs, which provide limited services on behalf of banks in unbanked areas. Besides, the distance criteria for BCs have been removed to provide operational flexibility to banks. Banks have been told to have a contractual arrangement with NBFCs to prevent conflicts of interest.
Piramal buys 10% in Shriram City for Rs 790 cr
Cashrich Piramal Enterprises has acquired a 9.99 per cent stake in Shriram City Union Finance, the retail-focused, non-banking finance company of the Shriram Group, for Rs 790 crore.
This is the third stake acquisition made by Piramal in a Shriram Group company in the past one year. The latest deal has taken Piramal's total investment in the Shriram Group to nearly Rs 4,500 crore. Piramal, flush with cash after it recently sold its entire equity stake in Vodafone India for Rs 8,900 crore, aims at becoming a strategic investor in the Shriram Group.
BUDDING MANAGERS
JULY 2014 ISSUE
Author:
buddingmanagers
Posted On:
Tuesday, 29 July, 2014 - 15:15
Leave Your Comment