IN THE LAST 30
Abstract:


Past 30 days


Main Article:
RBI tightens regularoty norms for ARCs
The RBI has tightened the regulatory framework for asset reconstruction companies (ARCs) to improve sale of bad loans in the banking system. ARCs will henceforth mandatorily have to invest and hold a minimum of 15 per cent - as against 5 per cent earlier - of the security receipts (SRs) issued by them against the assets acquired from banks on an ongoing basis till the redemption of all the receipts. This will make it more difficult for ARCs to allow an asset to sit on their balance sheet and collect management fees for that.
BoI gets AAA rating for tier-I instrument
Brickwork Ratings has assigned AAA rating to Bank of India's (BoI) current issue of additional tier-I instrument. Additional tier-I instruments are hybrid in nature and different from regular bonds.
The bank can have a call option for the instrument that can be exercised after ten years. But it can do so with the prior permission of the RBI. The coupon payment on the instrument by the bank is discretionary in nature, and the bank has every right to cancel the payments.
Big-bang start for financial inclusion plan
Prime Minister Narendra Modi recently launched the Pradhan Mantri Jan Dhan Yojana, one of the biggest financial inclusion programmes, calling for an end to financial untouchability. The massive financial inclusion drive aims to open 7.5 crore bank accounts and provide banking facility to the vast segment of the population by January 26, 2015. Under the scheme, a person opening an account will get a Rupay debit card, a Rs 1 lakh accident insurance policy as well as a Rs 30,000 life insurance cover.
According to the government, banks opened a massive 1.5 crore new accounts for the unbanked across the country, coinciding with launch of the programme.
TMB eyes Rs 1,00,000-cr biz, pan-India growth
Upendra Kamath, the new managing director and chief executive officer of Tamilnad Mercantile Bank (TMB) has chalked out growth plans, targeting the bank's business volume of Rs 1,00,000 and 800 branches across the country in four years.
The plan aims turning the Tamil Naducentric bank, which currently has a network of 383 branches and 715 ATMs, into a pan-India lender. The bank will continue to strengthen its presence in Tamil Nadu. It has also drawn up a 15-month plan to expand its reach South and West India.
IRDA nod for 3-year motor insurance policy
Two-wheeler owners can now buy a third-party motor insurance policy for three years following the IRDA's nod to issue such long-term policies. Currently, motor insurance policies for private cars and two wheelers in India are annually renewed.
The premium charged by insurers for the three-year motor insurance contract will be thrice the annual thirdparty motor insurance premium for two-wheelers as prescribed by the regulator.
The regulator has also stipulated that insurers will not be able to cancel the third-party insurance cover in any circumstances except in case of a total loss.
Tribunal finds NSE abusing dominant position
The Competition appellate Tribunal (COMPAT), a quasi-judicial authority, has upheld an order passed against the National Stock Exchange (NSE) by the Competition Commission of India (CCI) regarding misusing its dominant position. In May 2011, the competition watchdog had found the NSE guilty of abusing its dominant position in stock market.
A penalty of Rs 55.5 crore was imposed on the exchange for adopting unfair trade practices in currency derivatives trading.
The COMPAT rejected the NSE's argument of limiting the case to currency derivatives and ruled to include all stock exchange services.
Banks tighten free ATM payouts
Number of free transactions for savings bank account-holders at other bank ATMs in six metro cities - Mumbai, New Delhi, Chennai, Kolkata, Bangalore, and Hydrabad - will be reduced from five to three a month from November 1.
The RBI has reduced the number of free ATM transactions after taking into account-high density of ATMs, bank branches and alternative modes of payment available to customers. Banks have been permitted to levy transaction charges not exceeding Rs 20 and applicable taxes per transaction after the minimum three free transactions.
No-frills accountholders will continue to get five free ATM transactions.
Q1 GDP grows by 5.7% buoyed by industry, farm
The domestic economy expanded at its fastest pace in more than two years in the April-June quarter of 2014-15. The Gross Domestic Product (GDP) in the first quarter (Q1) of FY15 grew by 5.7 per cent as against 4.6 per cent in the corresponding quarter of FY14. The good GDP figure was fuelled by robust growth in the industrial sector, including mining, construction and manufacturing, which expanded by 4.2 per cent against a 0.4 per cent decline in the previous year.
The agriculture sector too put up a reasonable show, rising by 3.8 per cent against 4 per cent in the year earlier. Services, however, disappointed with a 6.8 per cent jump against 7.2 per cent growth last year.
TRAI for ban on politicians owning media
Politicians and corporate heavyweights will find it tough to own a media house. The TRAI recently barred entry of political and government entities and also proposed curbs on entry of non-media corporate entities.
The regulator, in its report on Issues Related To Media Ownership released recently, said: "On grounds of inherent conflict of interest, ownership restrictions on corporate entities entering media should be seriously considered by the government and the regulator." This may entail restricting amount of equity holding and loans by a corporate entity in a media.
SEBI can now compensate cheated investors
The Securities Laws (Amendment) Bill, 2014, which was approved unanimously by the Lok Sabha last month, allows the SEBI to issue disgorgement orders. The SEBI, in its little over two decades of existence, has issued disgorgement orders only on two occasions - once, in 2006, during the IPO irregularities issue and for the second time in the Satyam Computer scandal.
The money collected from disgorgement will be parked in SEBI's Investor Protection and Education Fund. The new law allows the regulator to repay money to defrauded investors of Ponzi schemes and other market frauds.
Chacha Chaudhary creator passes away
Eminent cartoonist Pran Kumar Sharma, popularly known as Pran, who gave life to lovable comic characters like Chacha Chaudhary and his friend Sabu, is no more.
Pran, 75, succumbed to cancer last month at a hospital in Gurgaon, according to his publisher Diamond Comics. Born in Kasur near Lahore in Pakistan in 1938, Pran began his career in 1960 as a cartoonist for the Delhibased newspaper Milap with a comic strip called Daabu.
Bengal to exit joint real estate ventures
The West Bengal government is planning to exit joint sector real estate ventures. The JVs were entered into to create the cross-subsidy component, which has now come under a cloud, according to the State government. The government has engaged a professional firm to review operations of these joint venture companies.
The State government has an equity stake in nine joint venture companies that are managed by private partners.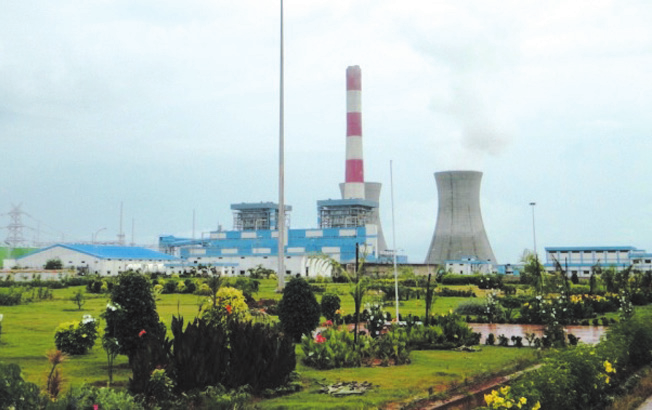 The State government had mandated that at least 50 per cent in each project taken up by the JVs be reserved for people from low- and middle-income groups.
Gujarat leads in tourism investment
Gujarat, followed by Maharashtra and Karnataka, are the leading States attracting significant investments in hotels and tourism industry, together accounting for about 61 per cent of the total investment share. According to industry body ASSOCHAM, Gujarat has emerged on top with a lion's share of about 29 percent amid 20 major States, attracting outstanding investments worth over Rs 34,800 crore.
Maharashtra ranked second with about 18 percent share, followed by Karnataka at 14 percent, and Odisha and Andhra Pradesh at 6 per cent each of the total investment.
Sugar import duty increased to 25%
The Centre has raised the Customs Duty on raw and white sugar imports by 10 percentage points to 25 per cent. However, it has desisted from raising the duty to 40 per cent as demanded by the domestic sugar industry to protect consumers from a likely rise in sugar prices. The hike in Customs Duty has been effected to help sugar mills struggling from lower realisation and a glut.
The government has added a rider that the duty hike would be made only if sugar companies cleared the Rs 8,703-crore arrears due to cane growers.
SBI, associates to roll out cash recyclers
State Bank of India (SBI) and its five associate banks are planning to collectively install 4,300 cash recyclers, which will accept and dispense currency notes through replenishment and recycling of notes. The banks will roll out recyclers across the country by March-end 2015 as replacement for old ATMs or cashdispensers.
Banks will gain from cash recyclers as it will reduce the number of times recyclers have to be replenished with cash as customers will also be putting cash into them for instant credit to their accounts. Besides, recycles will also minimise the risk of customers carrying their daily earnings home.
AFISCO to resume Afghan plant talks
Steel Authority of India-led Afghan Iron and Steel Consortium (AFISCO) will soon re-commence negotiations with the Afghanistan government to set up a plant with a capacity of 1.5 mtpa. The final agreement for the project, which entails an investment of over Rs 6,000 crore, can take place after the new mining law, which has been approved by the Parliament of Afghanistan, will become operational after the President's approval.
In November 2011, AFISCO had won three blocks with reserves of an estimated 1.28 billion tonnes of high-grade iron ore in the Hajigak mine in Afghanistan.
Petronet to lease out Kochi terminal
Petronet LNG has obtained its board's approval for leasing out its 5- mtpa Kochi terminal as a storage facility for international LNG players. Petronet terminal's capacity utilisation is merely 1.4 per cent due to lack of pipeline connectivity.
Only 0.66 trillion British thermal units of natural gas was regassified and sold from the terminal during the first quarter of 2014-15. More than a dozen foreign companies have shown interest to use Petronet's LNG facility. With international gas spot prices not attractive currently, the Kochi terminal provides an ideal opportunity for storing gas.
JNPT SEZ eyes Rs 4,000-crore investment
The 277-hectare special economic zone (SEZ) within the premises of Jawaharlal Nehru Port Trust (JNPT) is set to be the main driver of the country's busiest port's next phase of development. Prime Minister Narendra Modi laid the foundation stone for the SEZ last month. The special zone, which JNPT expects to complete in three years on EPC basis, is expected to attract investments of over Rs 4,000 crore. Apart from warehouses, the SEZ will have electronics, textile, apparels, engineering, energy and healthcare units. By the time the SEZ comes up, the port will also have its fourth terminal ready to handle the increase in volume.
Allahabad Bank to grow retail loan segment
Allahabad Bank is looking to strengthen its retail loan portfolio. The Kolkatabased, State-owned lender has taken a conscious decision to slow down corporate lending because of inherent risks of bad loans.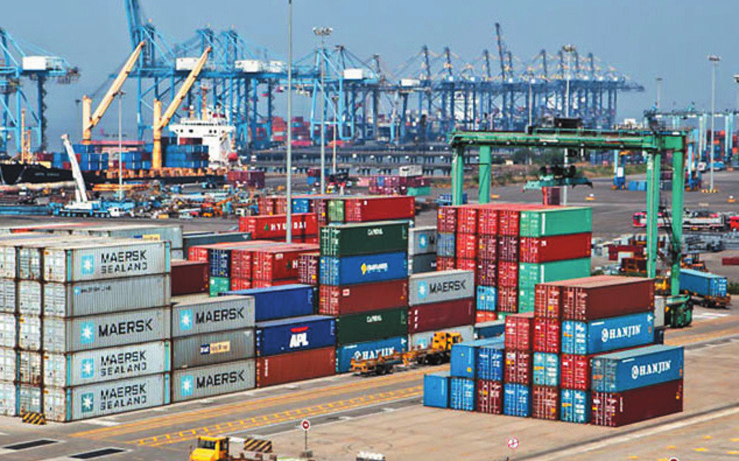 Besides, corporate loan growth has remained flat while there is a rise in demand for retail loans. Housing and gold loans are the focus areas of Allahabad Bank. At present, around 65 per cent of the bank's loan portfolio is from the corporate segment, which it is targeting to cut down to 60 per cent by the end of FY15.
BHEL develops new flexible boiler
Bharat Heavy Electricals (BHEL) has developed a new kind of a boiler, one of the key equipment in power generation. Known as Fuel Flexible Supercritical Boiler, this new equipment can help in producing electricity with 100 per cent domestic coal or 100 per cent imported coal.
Currently, the companies are required to mix both categories of coal in a fixed ratio and also have to consider few characteristics before blending. With the help of this new boiler, there will not be any such requirements.
Cash-strapped DVC warns of power outages
Damodar Valley Corporation (DVC), east India's largest power generation utility, has warned that non-payment of electricity dues by Jharkhand may halt its operations in the next couple of days. At present, DVC is not in a position to provide funds for payment to coal companies due to non-receipt of more than Rs 8,000 crore till July.
Jharkhand has not even been paying the monthly electricity bill of Rs 160 crore, DVC has added in a release. Bihar (of which Jharkhand was formerly a part) along with West Bengal and the Centre had promoted DVC in 1948.
JSW to buy Welspun Steel for Rs 1,000 cr
JSW Steel is acquiring Welspun Max Steel's asset for Rs 1,000 crore. Welspun has an installed capacity of 0.9- mtpa, gas-based, sponge iron) plant, with a captive jetty and a captive railway siding.
It has a pellet plant in Salav, Maharashtra. The captive jetty has a capacity of 2.5 mtpa, which is located to its sponge iron plant. The acquisition will add value to JSW Steel due to synergies in supplying surplus pellets to Welspun Max Steel and enable it to use sponge iron from Welspun in the company's steel-making operations at its 5-mtpa Dolvi plant.
Honda to step up exports from India
Honda Motor expects to step up exports during the year, especially to South Africa. Honda Cars India, the Indian arm of the Japanese auto-maker, has two manufacturing units in the country - one near Greater Noida in Uttar Pradesh and the other in Tapukara, Rajasthan. These plants have a combined installed capacity of 2,40,000 units.
The company plans to export at least 9,000 units in the current financial year, up from 6,000 vehicles last year. Honda has managed to increase the localisation level in India to 87 percent for diesel vehicles and 93 per cent for petrol cars.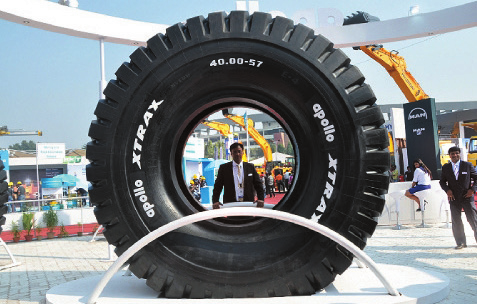 UltraTech plans Rs 3,800-cr expansion
UltraTech Cement will be spending about Rs 3,800 crore this year in increasing capacity and in a waste heat recovery plant. The company plans to boost capacity by 8 mt to 70 mt by early next year. In the current financial year, the Aditya Birla Group company will add 2.9 mt with supporting grinding units and waste heat recovery project at its subsidiary, Aditya Cement Works, in Rajasthan as a part of the expansion plan. Besides, the company will also invest to modernise its Gujarat facility.
Apollo Hospitals bets big on telemedicine
Apollo Hospitals is looking at expansion with a hub-andspoke model and harnessing the telemedicine technology.
In a first-of-its-kind initiative, Apollo Hospitals has introduced eICU, a remote ICU monitoring system, in Chennai and Hyderabad hospitals. The company is planning to introduce eICU in Kolkata, which will allow it to expand in smaller towns and cities of eastern region. Apollo Group manages 8,600 beds across 50 hospitals and has 150 telemedicine centres. The company is planning to upgrade its telemedicine centres from tele-consultation to offering intensive care.
Jet consolidates Konnect
into Jet brand Jet Airways is bringing its low-cost airline Jet Konnect under the Jet brand. The company has justified the move to remove any confusion about the Jet brand, which it says stands for premium service. It has added that the change will come into effect by the end of the year after obtaining regulatory approval.
Accordingly, all Jet Airways aircraft will sport only the Jet brand and will have 12 seats in business class and 156 in the economy section. The master brand will also reflect in the livery and staff uniforms across the Jet Airways group.
Apollo Tyres to set up Rs 4,100-cr plant in Europe
Apollo Tyres is planning to set up a plant in eastern Europe to manufacture passenger car tyres and heavy commercial vehicle tyres. The exact location of the factory is yet to be decided. The facility, expected to be completed by 2018 at an investment of around Rs 4,100 crore, will roll out an estimated 55 lakh car tyres and 6.75 lakh truck tyres. Apollo already has an R&D centre for passenger car and SUV tyres in Europe. While 60 per cent of Apollo's tyres are consumed within the country, the rest are marketed abroad, mainly in Europe.
Saraswat Bank chief Eknath Thakur dead
Eknath Keshav Thakur, 73, the chairman of Saraswat Cooperative Bank and former Shiv Sena Rajya Sabha member, passed away last month. Under Mr Thakur's leadership, the business of Saraswat Bank, India's largest cooperative bank, rose from a little over Rs 21,000 crore in 2001 to cross Rs 36,000 crore by the end of March 2014.
BUDDING MANAGERS
SEPTEMBER 2014 ISSUE
Author:
buddingmanagers
Posted On:
Tuesday, 23 September, 2014 - 13:24
Leave Your Comment